Rich in flavor, light in texture, this Gluten-Free Macadamia Honey Bread is both a delicious treat and a healthy snack.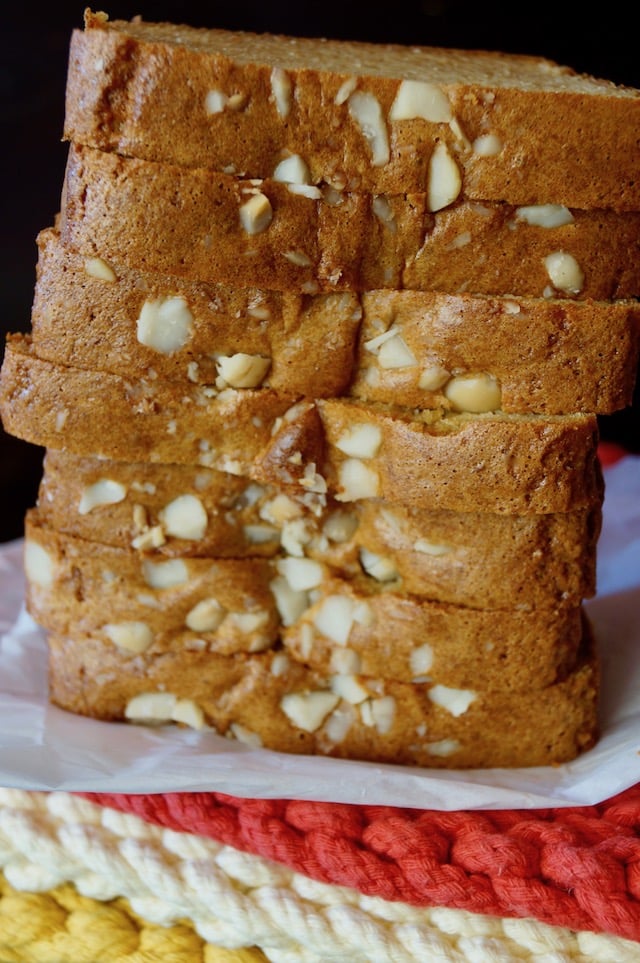 This bread is almost too good to be true.
But it is!
You will love it! Everyone seems to devour it almost any way it's served. Whether it's right out of the oven, toasted with butter, or even straight from the fridge, it's delicious!
I've been experimenting with new gluten-free bread ideas lately.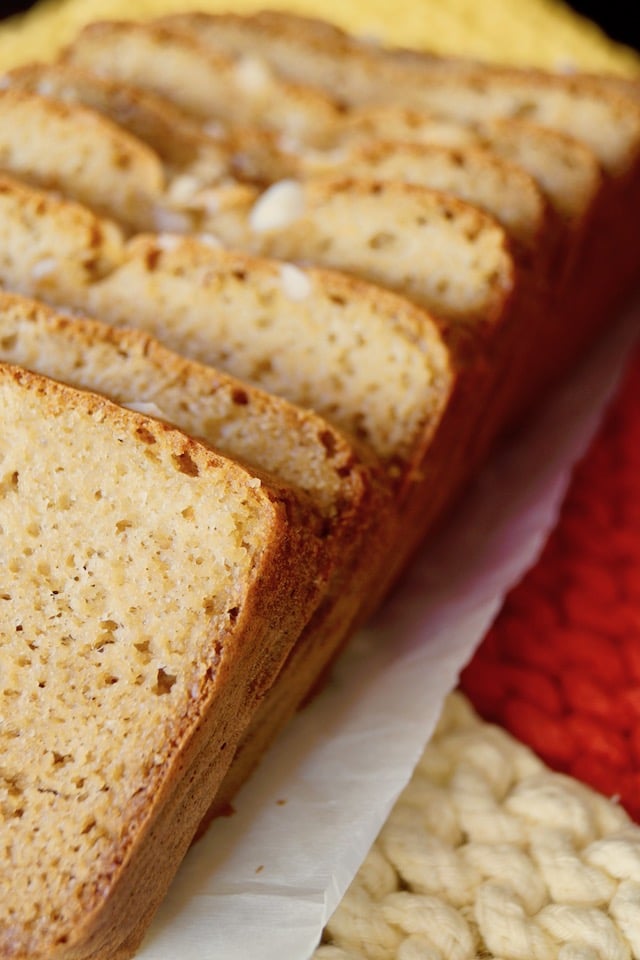 If you've been hanging out with me long enough on Cooking On The Weekends, you know I love all foods and think all sorts of diets are okay.
I try to eat everything in moderation. (Okay fine, maybe not chocolate.)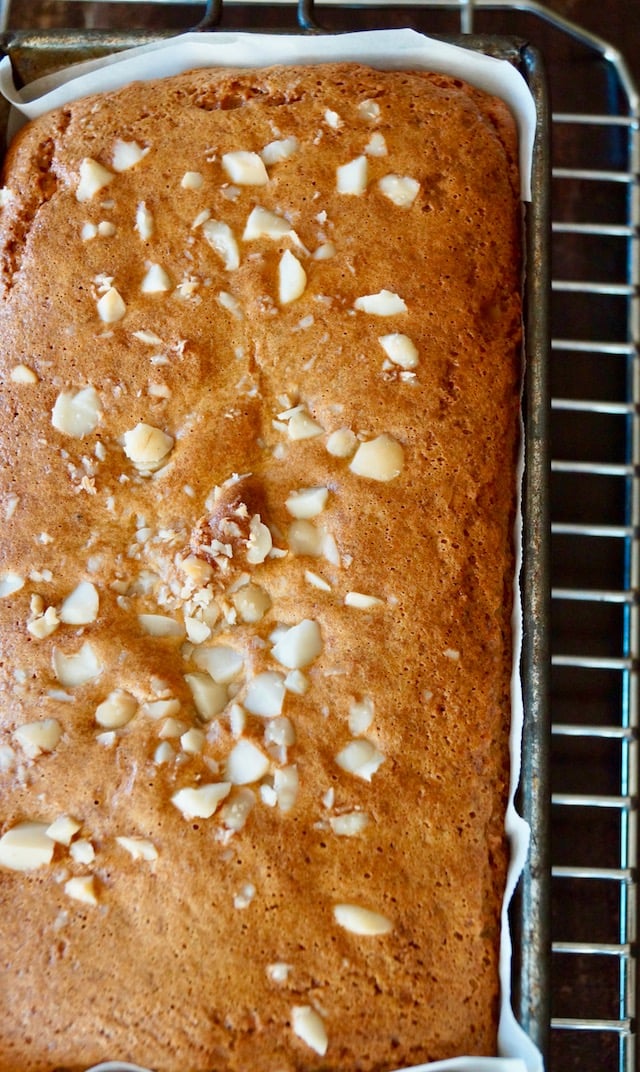 With a son with Celiac Disease though, it has really gotten me to delve into gluten-free baking. He was diagnosed about 8 years ago now — so that's a lot of experimenting!
And it makes me so happy when I create something like this Macadamia Honey Bread and it turns out to be a huge success.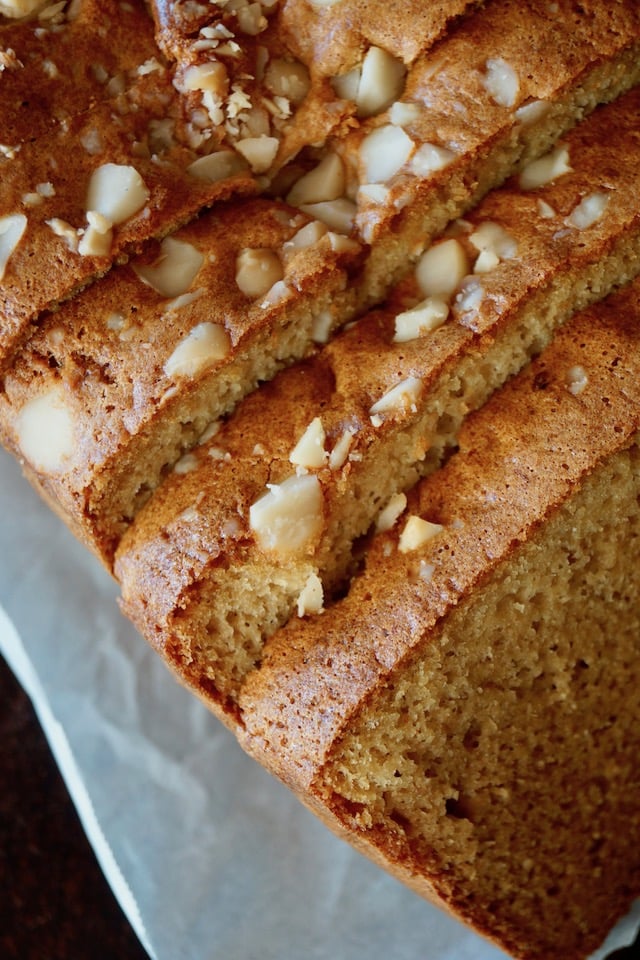 How do I measure gluten-free baking success?
Well there are a few key criteria . . . .
It has to taste "normal." In other words, you don't bite into and wonder what's off about it. (Unfortunately, this can be the case quite often with gluten-free baked goods.)
It has to be super delicious!
And most importantly, my son has to like it. Better yet, love it! (And for better or worse, he's very honest with me.)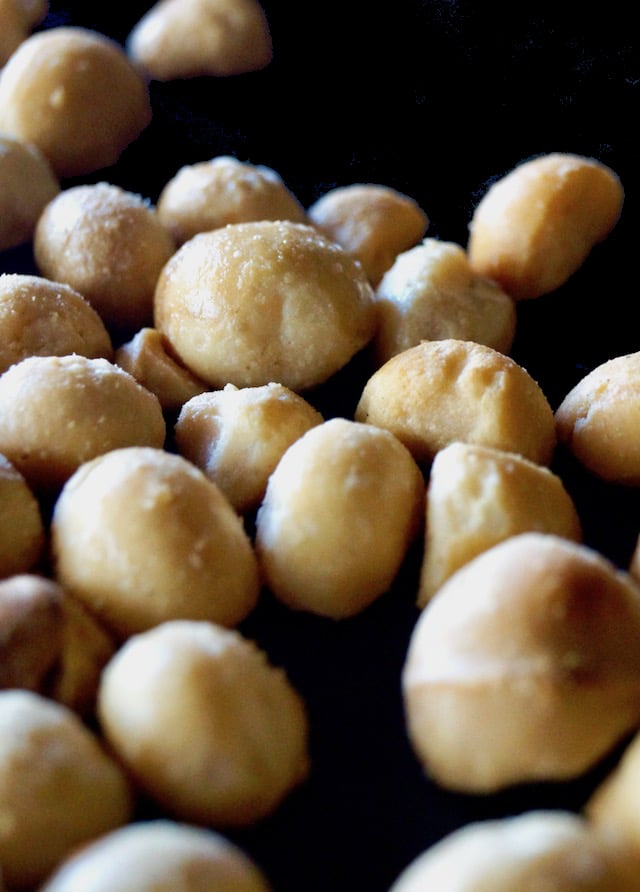 What does Gluten-Free Macadamia Honey Bread taste like?
The subtly sweet flavor of the macadamia nuts with the honey to enhance it, gives the whole loaf just the right amount of sweetness.
Roasting, then blending the macadamia nuts into a thin paste, adds an unbelievably wonderful buttery flavor and smooth consistency to this bread.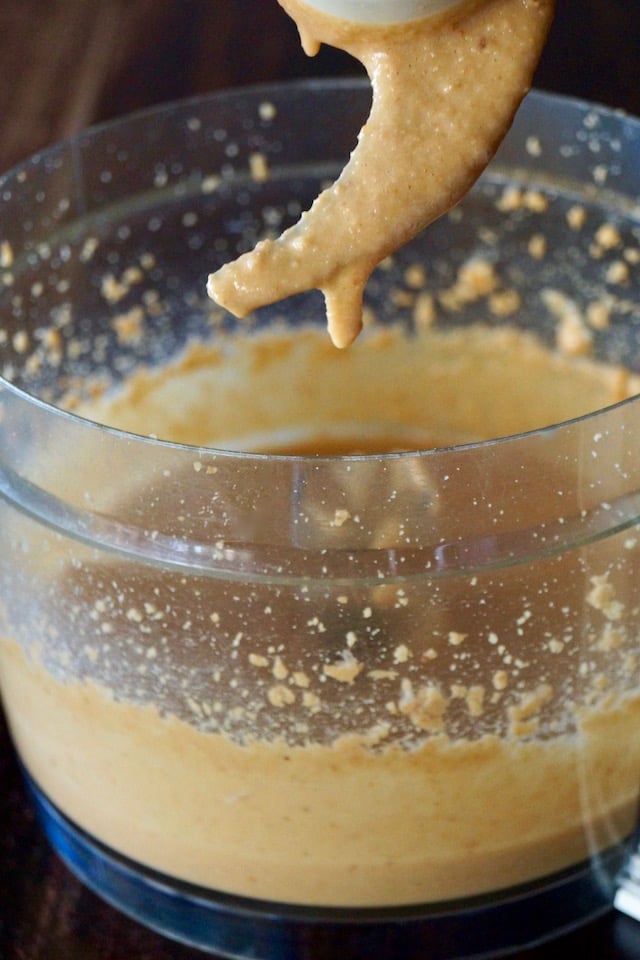 It's so easy to make!
No yeast, no rising times -- just a little roasting, mixing, whipping and baking.
I'm certain you will love how it tastes, and I'm hoping you'll love the process as well.
My favorite way to eat this Macadamia Honey Bread is toasted with butter, and it's also fantastic as a soft sandwich bread.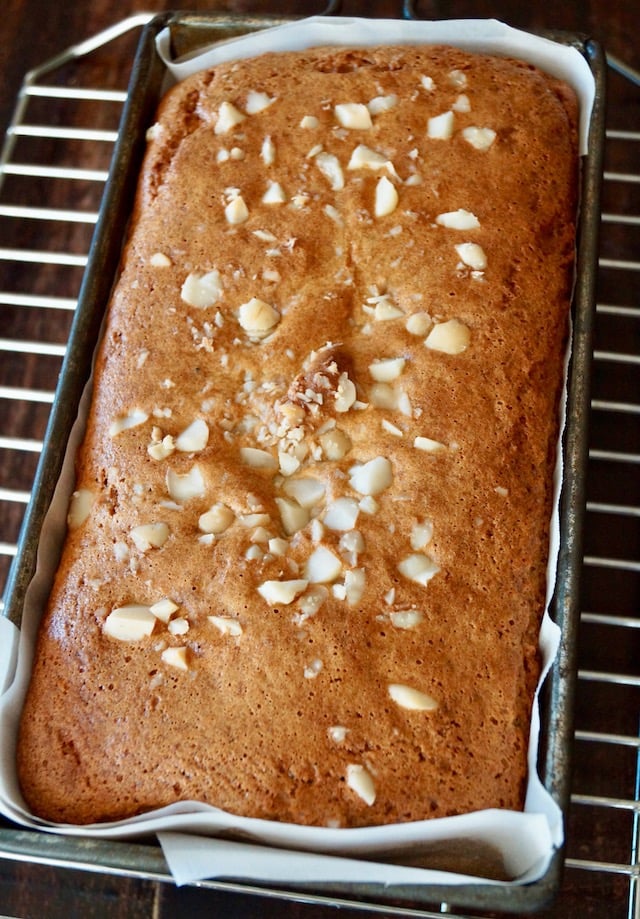 Here are tons of my gluten-free recipes I've made over the years. There is so much good stuff -- cookies, waffles, cakes, pies, pizza dough, and so on. So if you're interested in delicious gluten-free baking or eating, I do hope you'll check it out.
And enjoy this amazing bread!
More gluten-free bread recipes: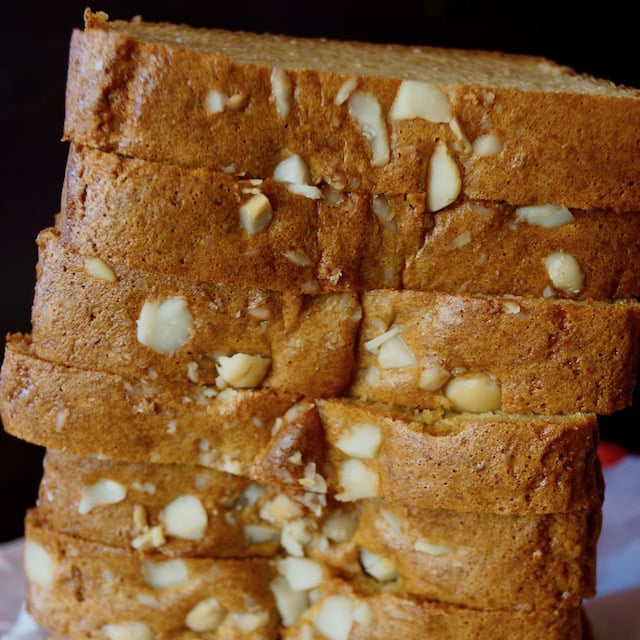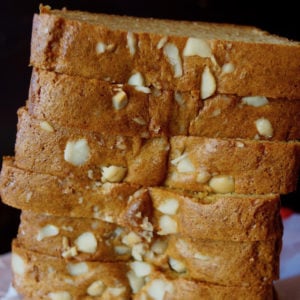 Gluten-Free Macadamia Honey Bread
Rich in flavor, light in texture, this Gluten-Free Macadamia Nut-Honey Bread is both a delicious treat and a healthy snack.
*Makes 1 loaf

Ingredients
1 ¾

cups

raw, unsalted macadamia nuts

¼

cup

honey

2

teaspoons

apple cider vinegar

⅓

cup

coconut flour

1

teaspoon

baking soda

1

teaspoon

salt

5

large

eggs

1

large

egg white
Instructions
Preheat the oven to 375°F and adjust a rack to the center. Add the macadamia nuts to a baking sheet and once the oven is preheated, roast them just until they are golden and the oils come to the surface, about 5 minutes. (They should look a bit wet.) Remove the nuts from the oven.

Turn the oven heat down to 300°F, and line an 8 ½ x 4 ½ x 3-inch loaf pan with parchment paper.

Take about 4 of the nuts off the baking sheet and finely chop them. Set aside.

Add the roasted macadamia nuts from the baking sheet to a food processor and blend until the nuts have completely turned into "butter." (This will look like many nut butters, but will be a bit thinner.)

Pour the macadamia nut butter into a large mixing bowl and add the honey, cider, coconut flour, baking soda and salt. Mix to blend and set aside.

Now separate the 5 whole eggs. Add the yolks to the macadamia batter and the whites to another, clean, large mixing bowl. Add the single egg white to this bowl as well. (To review, you should have added 5 yolks to the batter, and 6 whites to the clean bowl.)

Use a large spoon or an electric mixer with the beater attachment to blend the yolks into the batter. Set aside.

Use an electric mixer with the whisk attachment, or a hand-held whisk to whip the whites just until stiff peaks form. Immediately add the whites to the bowl with the batter and whisk just until it's well incorporated. (An electric mixer will be easier for both, if you have one.)

Very quickly pour the batter into the prepared loaf pan, sprinkle with the chopped macadamia nuts, and place in the preheated 300°F oven.

Bake until the bread no longer jiggles, is golden, and has risen a bit above the top of the pan, about 45 minutes. (If the bread is golden before it seems to be solid, loosely cover it with foil and continue baking until it's done.)

Let it cool in the pan for at least 5 minutes. Then use the edges of the parchment to very gently lift it out, and onto a cooling rack. The bread might sink a little in the center while it's cooling — mine is usually not too noticeable, just about ½-inch or so.

Once it's room temperature, slice and serve.
NUTRITION
Have you tried this recipe?
I'd love to see it on Instagram! Tag me at @cookingontheweekends or leave a comment & rating below.
Cooking On The Weekends is a participant in the Amazon Services LLC Associates Program, an affiliate advertising program designed to provide a means for sites to earn advertising fees by advertising and linking to Amazon.com.