Learn how to how to peel and devein shrimp and you'll never buy it without the shells again! And you'll save money, to boot.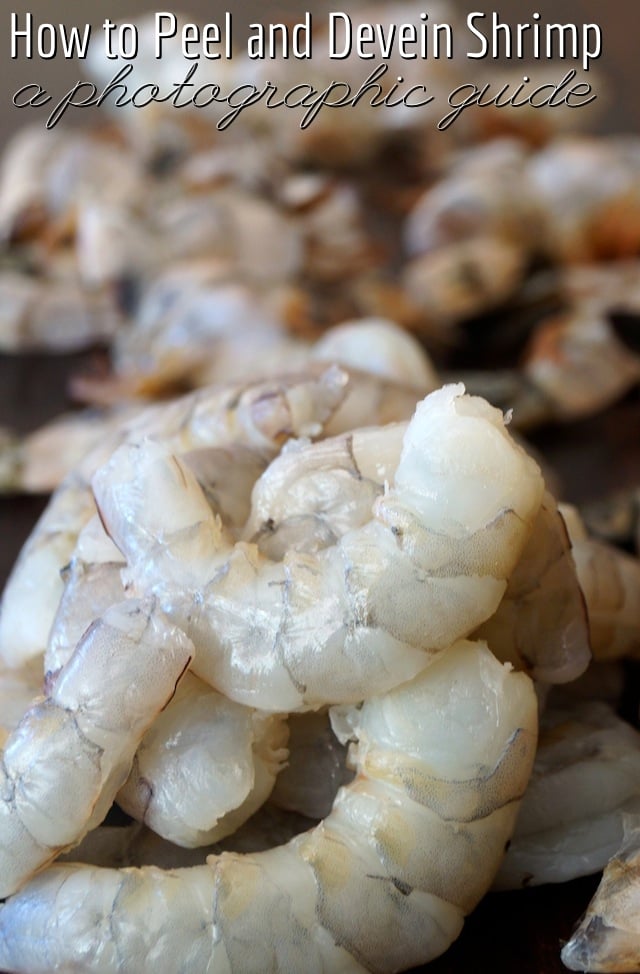 If time allows when you're cooking, starting from scratch is always best.
And in the case of peeling and deveining shrimp it can save you money — shrimp per pound is considerably more expensive if the work has been done for you.
Makes perfect sense, but it's really easy to do yourself, and from my experience, it's the sort of kitchen work that can be a very zen-like activity.
How to Peel and Devein Shrimp
Step 1:  Fill a large bowl with ice, and place another bowl or plate directly on top of it.  As you peel and devein the shrimp, place them here to keep them chilled.
Step 2:  Using your index finger and thumb, gently pinch the tail and segment or two of shell closest to it. As you pinch, pull it in the direction of the tail, right off the flesh.  It should easily slide off.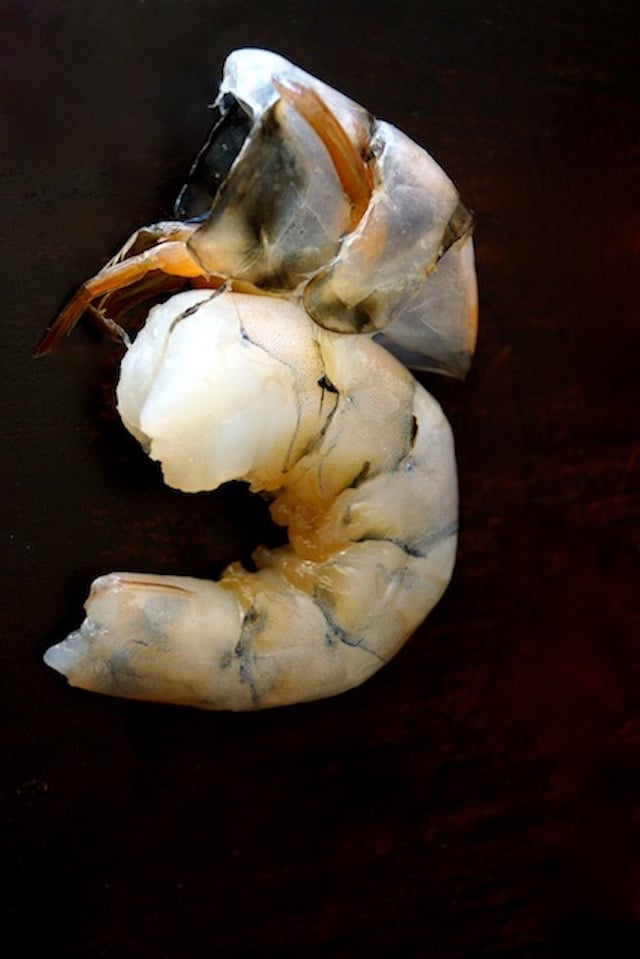 Step 3:  Still working with your fingers, gently pinch the remaining center legs, up, over and around the flesh.
(Either discard the shells, or, and even better, save them to make a shrimp stock that can be used for other recipes, like seafood risotto, soup and/or stew.  You can freeze the shells in a tightly sealed plastic bag until you're ready to use them.)
Step 4:  Use a very sharp paring knife to make as shallow a slit as possible, down the back of the shrimp, beginning where the head once was.
Continue the slit all the way down to the where the tail was. 
You may see nothing, or a tiny bit of a vein at some point — or it may run through the entire back.
For the most part this one is very clean, except for one small area . . .
Step 5:  Use the tip of the knife to lift the vein out to remove it.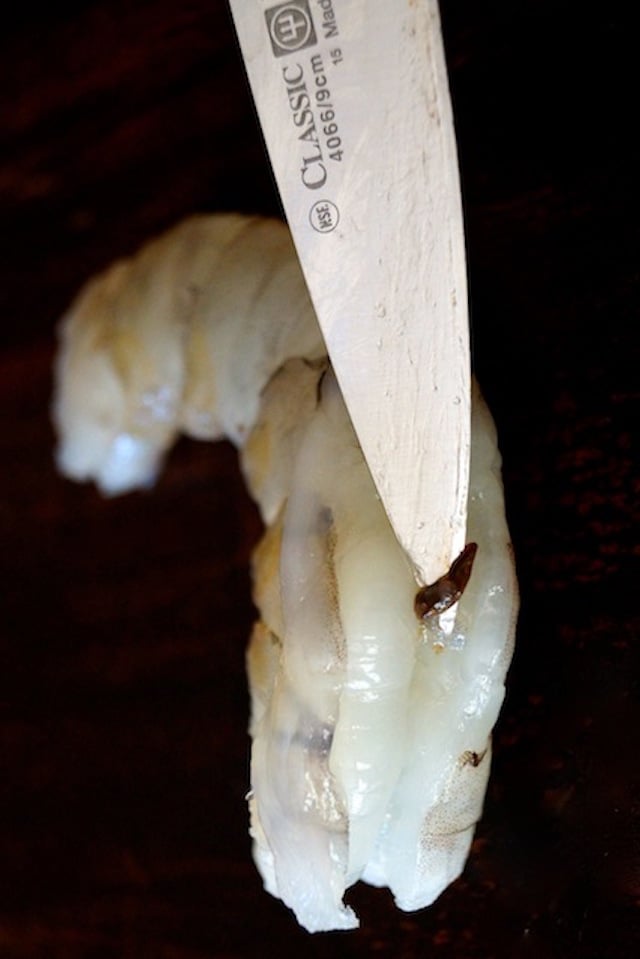 And there you have it!
Now you know how to peel and devein shrimp.
If time permits, I hope you go for it.
Save