Do you know how to roast and peel a pepper? It might seem like a daunting task, but after reading this and looking at the pictures, I think you'll know you can easily do it!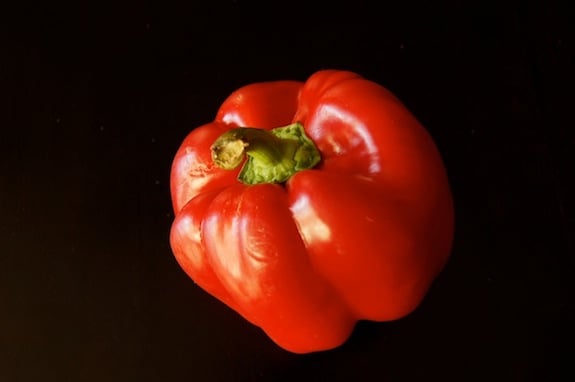 This red pepper is delicious. It's fresh, sweet and crunchy.
Now let's roast it and turn it into something rich, smoky, and soft. It's also delicious — in a different way.
There are a few different ways to roast a pepper — my technique of choice for large peppers is on a stove burner. Off we go.
How to Roast and Peel a Pepper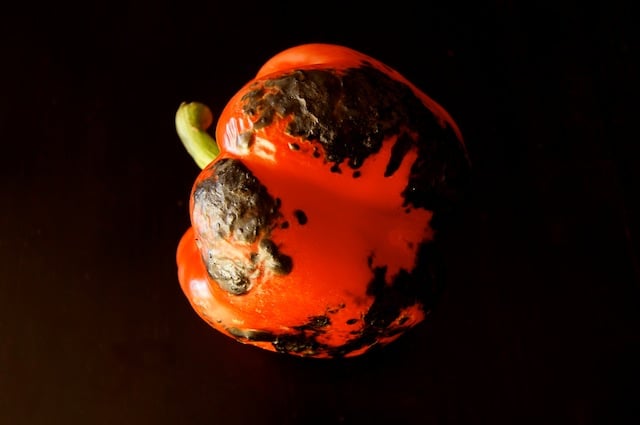 Place the pepper directly on top of a high flame and let it char for a few minutes.  You'll hear it crackle as the skin begins to heat.  Use metal kitchen tongs to turn the pepper as each side chars.
It should be mostly black when you're done.  This should take just a few minutes.

Use the tongs to remove the pepper from the burner and place it in a bowl and cover it tightly with plastic wrap.
Let the pepper steam this way for about 5 minutes.  Then remove the plastic and let the pepper become cool enough to touch.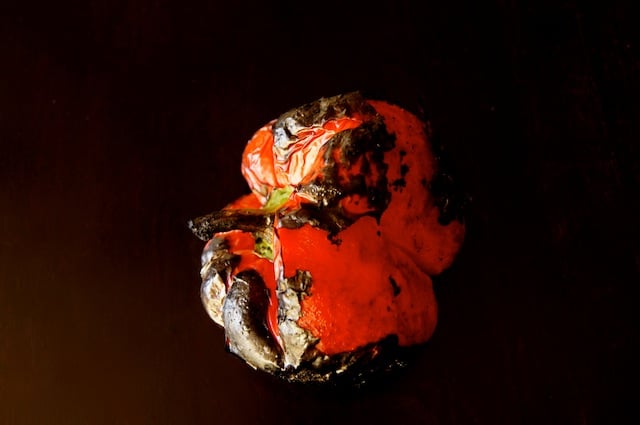 Gently use your hands to peel the blackened skin off the pepper.  It should come off with ease this way, but you can also use the dull side of a paring knife to help.
I like to leave a few tiny bits here and there for an added smoky flavor.  (Do not rinse the pepper!  If you do, you'll rinse off some of the wonderful flavor!)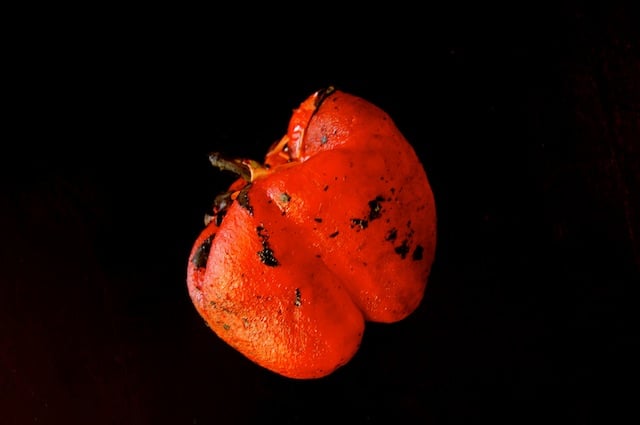 Use your hands or the paring knife to break the pepper into a few large pieces.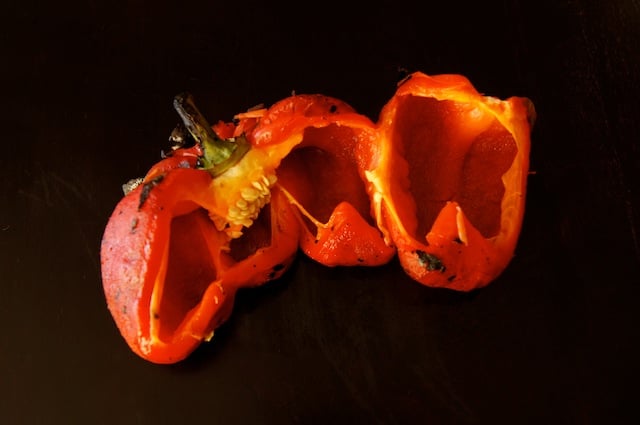 Use your hands to gently remove the stem, and a paring knife on the inside of the pepper to remove any white membranes and seeds.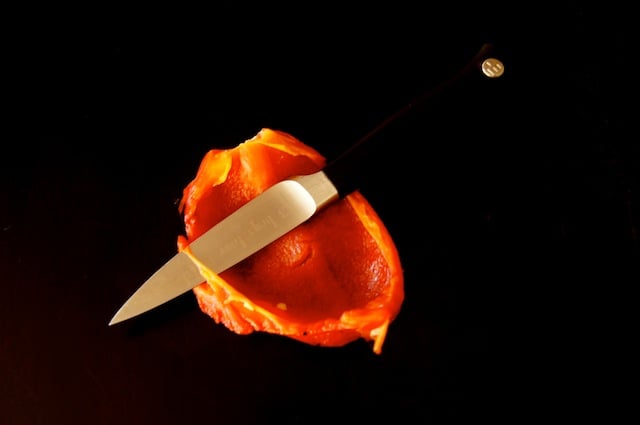 Now you can slice and dice any way you'd like!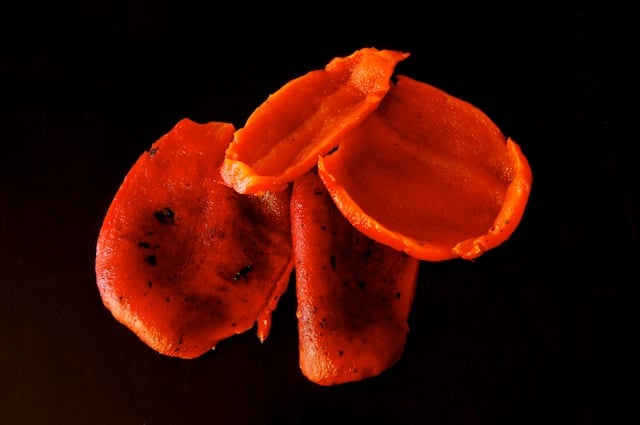 Notes for How to Roast and Peel a Pepper
You can roast a few peppers at one time (using all of your burners) — use a large bowl when they're finished charring, and steam them all at once.
For smaller peppers like jalapeños, you can use the broiler.  Here's an example.
Save
Save