What exactly does season to taste mean? How much or how little salt and/or pepper does that mean?  There's a simple process to learn how to season to taste when you're cooking.
Sometimes I give you specific measurements for salt and pepper in recipes. Though more often I say, "season to taste." As do hundreds of recipes in the world.
What Exactly Does Season to Taste Mean?
I assume some of you are comfortable with that phrase. However, there might be some who desperately wish the recipe would give you exact measurements because you don't know what to do.
So what exactly does season to taste mean?
Often recipe developers don't want to commit you to a certain measurement of salt and pepper.  There's a reason for that, and it's important in learning how to season to taste.
When writing recipes, I consider that even though we have the same ingredient list and instructions, your tomatoes might be sweeter than mine, your pan might have a heavier bottom, and the flame on your stove might be stronger.
These are so many things that factor into the final taste of a recipe — and how much you'll need to season it.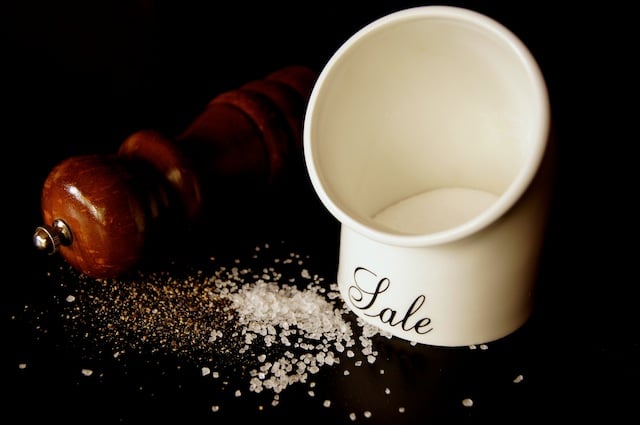 What do we Want Seasoning to Taste to Achieve?
You are not trying to make anything taste salty!  Salt is meant to bring out the natural flavors of foods.  For example, when you sprinkle the right amount of salt on an avocado — the flavor of the avocado is heightened.
Likewise, when you add salt to a complex recipe that contains several ingredients, the salt brightens the flavor of each one — so you can taste them individually even though they're combined.  When used correctly, salt will make food taste more like itself — not salty!  Get it?
In addition to salt, most recipes are also seasoned with black pepper.  While I usually "season to taste with salt and pepper," it's more of a spice to me — one that should be used gingerly.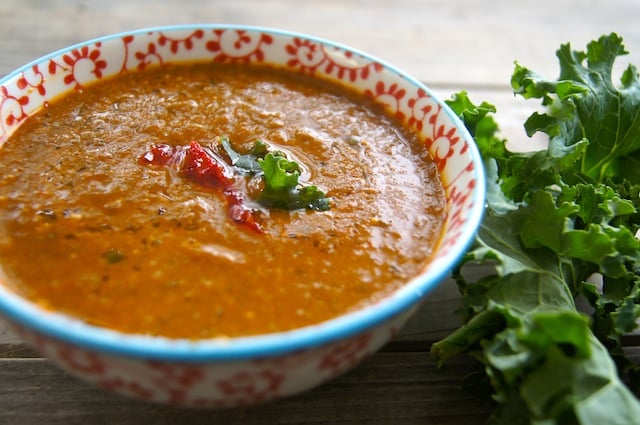 How to Season to Taste
For the sake of our discussion, imagine a soup.  Say for instance, you're ready to season this Spicy Kale Soup with Roasted Pepper and Tomato:
Taste the soup. Can you taste a bit of sweetness from the sun-dried tomatoes?  What about the smoky flavor from the

roasted peppers

and smoked paprika?  Heat from the cayenne? Or the peppery kick from the kale?
Add a small amount of salt and pepper and taste the soup again.  The aforementioned flavors are likely more pronounced now.
Always add very small amounts at a time because the last thing you want to do is over-season!
Repeat this tasting process until you can taste the individual ingredients.
After my first couple of tastes, I'm typically done adding pepper, but not the salt.
Stop when you like it!  This is about your palate!
The more time you spend in the kitchen, as you become a more seasoned cook, you just get a feel for this.
Save
Save