If you're a person who loves to bake, learning how to make buttercream is essential.  This quick and easy buttercream recipe is tried and true, quick and easy, and incredibly delicious!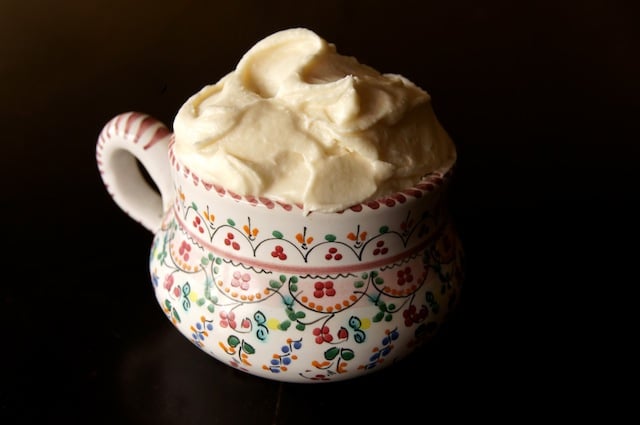 Are you a frosting person?  Or a cake person?  Both, perhaps?
I'm both — but, when it comes down to it, I'm going to be quite disappointed if I'm served a slice of cake that is absent of frosting. Or, even a slice of cake with too much cake and not enough frosting.
And to be perfectly honest, I'm the one who might have left the plate with some cake remnants and missing layers of frosting. (GASP!)
I think everyone who's ever going to be baking cupcakes or cakes, should know how to make buttercream.  Here's the deal, once you have a good buttercream recipe — it's not only delicious as is, but can also be a base for a plethora of other flavors to be added to.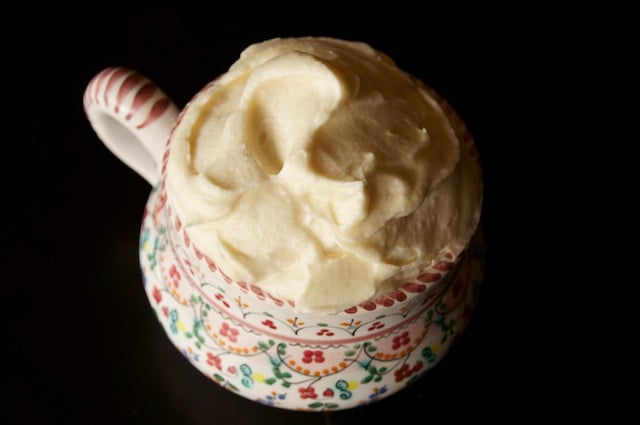 This super quick and easy buttercream recipe is as smooth as velvet and will absolutely melt in your mouth!
Make it today!   Please note that it will only take you about 5 minutes, and you'll need it, along with your roasted beets (about 2 large beets, to be exact), for the Raspberry-Beet Valentine's Day Cupcake Recipe we'll be making in a few days.
Here's a peak . . .
I try to always have some of this quick and easy buttercream recipe in the freezer because I use it for just about every cake or cupcake I make.
And learning how to make buttercream is simple!  And after you've made it a first time, every time thereafter will be second nature.
Changing the flavor of this quick and easy buttercream recipe:
Milk Chocolate – Add 2 tablespoons of cocoa powder while adding the powdered sugar.
Dark Chocolate – Fold in about 1/4 cup of melted and cooled, dark chocolate at the end of the mixing process.
Nutella – Add 1/4 cup mid-way through adding the powdered sugar.
Citrus – Add 1 tablespoon of finely grated zest at the end of the mixing process.
Berry – Add about 1/4 cup macerated berries at the end of the mixing process.
Espresso – Add 1 1/2 tablespoons

instant espresso powder

when you add the powdered sugar.
The possibilities are endless.
The above measurements are approximate — you can experiment with them, adding more or less, depending on the how strong you want the flavors to be.  Be careful though, adding just a bit at a time, as the additions will change the consistency of the buttercream.
Enjoy!
Buttercream Recipe
Makes about 4 cups
Ingredients
2

sticks unsalted butter

softened to room temperature

6

cups

powdered sugar

1/2

cup

half and half

1

tablespoon

vanilla
Instructions
Place butter in a very large mixing bowl, and add about half of the powdered sugar.

Use an electric mixer (or heavy wooden spoon) to mix until smooth.

Add the remaining sugar and blend until smooth.

Pour in the half and half and vanilla and beat for about 30 seconds -- it should be very smooth and spreadable.

At this point you can add color if desired.
Recipe Notes
If you want to add different flavors to the buttercream, you should add them along with the first round of powdered sugar.
Save