This espresso chocolate sauce recipe will add a touch of magic to any dessert!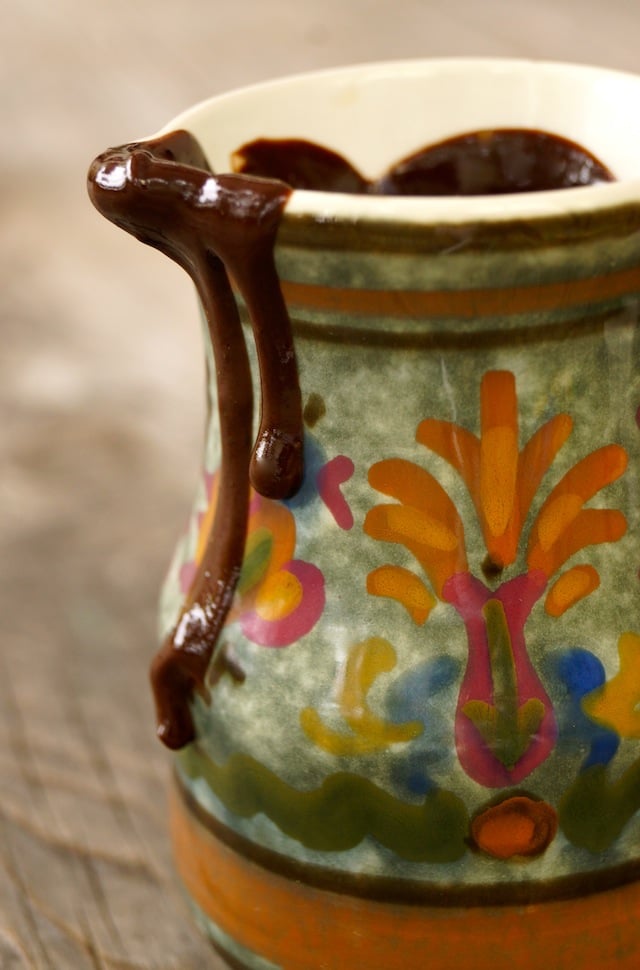 I eat it with a spoon.
I dip my biscotti in it.
I drizzle it over my ice cream.
I cover strawberries with it.
I pour it over bananas.
Really, I could drink it.
Over the weekend I served it with Individual Chocolate-Coffee Mud Pies for my dad's birthday.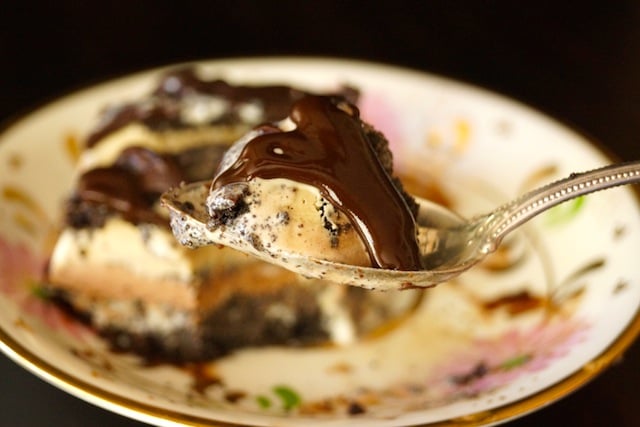 Enjoy every drop of this Espresso Chocolate Sauce!
This is not a sponsored post.  I always like to tell you about brands I love.

Espresso Chocolate Sauce Recipe
Makes about 1¼ cup
Ingredients
1 cup finely chopped semisweet chocolate
¼ cup salted butter (I'm a Kerrygold fan)
1½ tablespoons instant espresso (I like Medaglia D' Oro)
¾ teaspoon pure vanilla
1 tablespoon heavy cream
Instructions
Add all of the ingredients except the cream, to a small saucepan.
Place the saucepan over low heat and let the chocolate and butter melt. (You can do this without a double boiler because of the butter -- chocolate alone shouldn't be melted this way.)
Gently stir to blend.
Add the cream and stir once again.
Serve!
Notes
You can store this for at least a week in the refrigerator. It will firm up, but just warm it gently to serve.
Save
Save
Save