You are going to want this Hatch Chile-Agave Butter Recipe at the ready! Its sweet-spicy flavor adds delicious flavor to toast, pasta, chicken, fish, steak, corn, and the list goes on!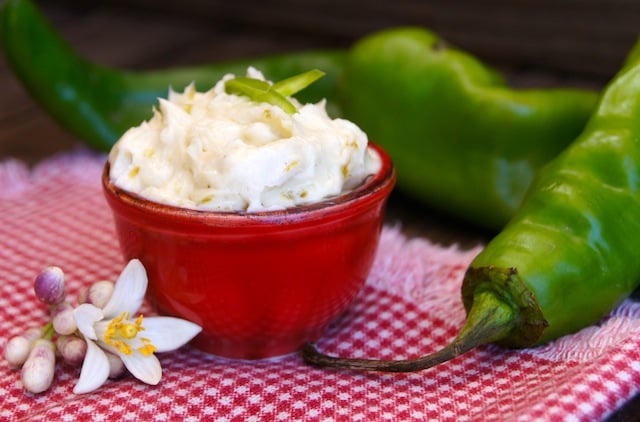 A lot of things in my life make me smile.  Some are big . . .
When my mom says she's having a good day.
When my boys feel proud of themselves.
The sound of my boys laughing together.
My sweet brother.
And some are little . . .
When my dog is peacefully sleeping with all fours in the air.
When my husband sneaks my favorite ice cream into the freezer for me.
When my lemon tree blooms for the first time all year.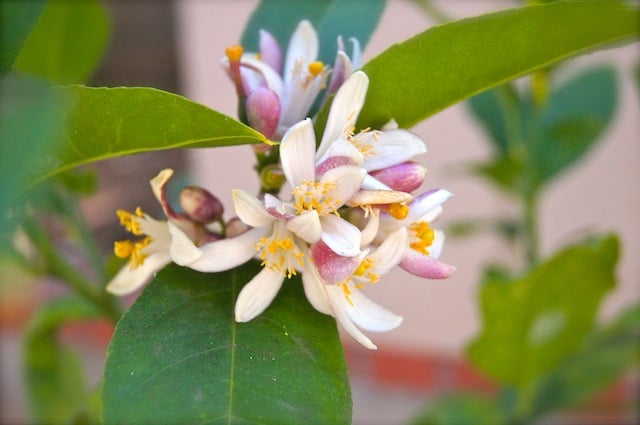 And Hatch Chile season, of course!  It's especially precious, as it's only 6 to 8 weeks long.  Get them while you can!
Hatch Chile roastings are starting this weekend and are happening all over the U.S. Look for a roasting in your city here.
I think the Hatch Chiles are just as beautiful roasted and charred, as they are fresh and raw. Do you?
This Hatch Chile-Agave Compound Butter is amazing on grilled corn, broiled fish, sautéed chicken, and a toasty slice of rustic bread.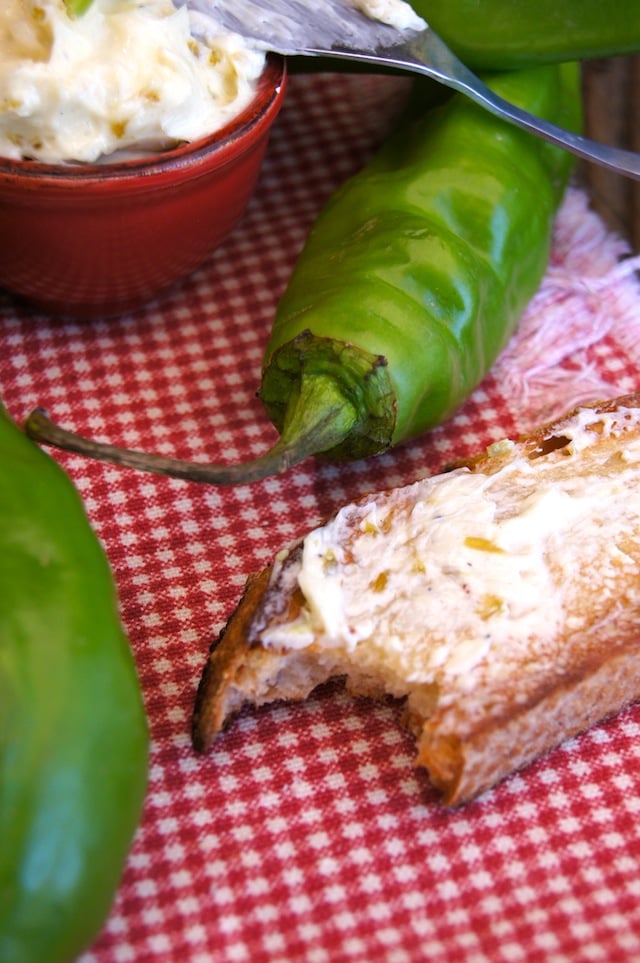 Did anyone try the Hatch Chile-Tequila Chicken Tostadas we made over the weekend?  So good!
You can find out more about Hatch chiles at Melissa's Produce, and in the meantime, enjoy this Hatch-Chile-Agave-Butter-Recipe spread over everything. 
This is not a sponsored post.  Melissa's Produce sent me Hatch chiles for recipe testing, and all opinions are my own.
Hatch Chile-Agave Compound Butter Recipe
Makes 1 cup
Instructions
Add the softened butter to a medium-sized mixing bowl.

Chop the chiles as finely as possible and add them to the butter, along with the agave, lemon juice and salt.

Mix until it's completely smooth, and all of the ingredients are fully incorporated.
Recipe Notes
I love the hot Hatch chiles for this recipe -- of course if your prefer less heat, mild would also be delicious. These are one of the few chiles that are often labeled "hot" or "mild." Not all stores however, label them -- so be sure to taste a bit before using them.
Save