Once you know how to use fresh turmeric, you'll always want it at the ready. It's easy to work with, beautiful, and can be used in dozens upon dozens of recipes -- both sweet and savory.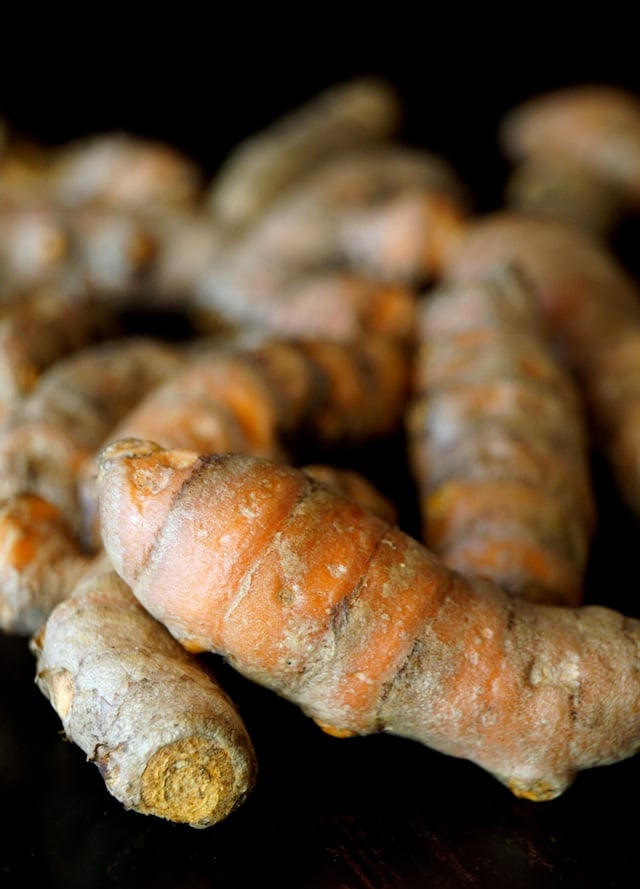 Turmeric is probably most known for giving curry its gorgeous golden color.
Widely used in Indian and other South Asian cuisines, this versatile ingredient is also known for having numerous health benefits.
What does turmeric taste like?
---
Not only does it impart its stunning, vibrant golden color to whatever it's cooked with, it also adds its lovely peppery, warm and subtly bitter flavor.
Uses for Fresh Turmeric Root
There are so many delicious and healthy ways to use turmeric . . .
Steeped into teas.
Blended into smoothies.
Sautéed into stir-fries.
Added to marinades.
Puréed into soups, stews and sauces.
Mixed into cakes.
Or even mixed into cocktails!
(See recipes using turmeric below!)
What are the Health Benefits of Turmeric?
---
The health benefits seem endless.
Turmeric is said to be a natural anti-inflammatory and an antioxidant.
It has also been linked to improving brain function, and aid in treating arthritis, depression and Alzheimer's Disease.
I'm certainly not an authority on nutrition or medicine, so here's some great information about this.
How to Use Fresh Turmeric in Recipes
---
The skin of turmeric root can easily be removed with a vegetable peeler or a paring knife.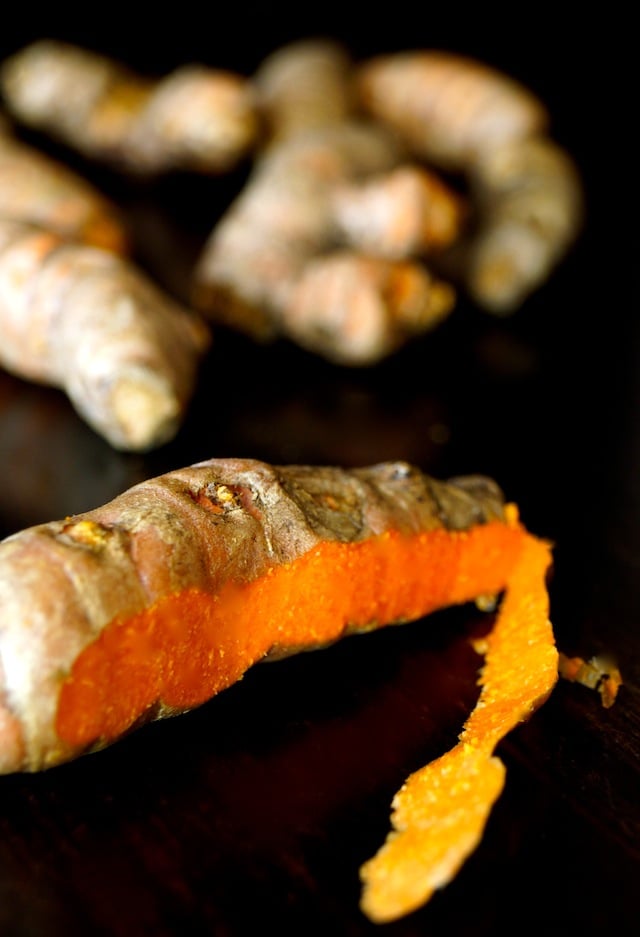 Once peeled, it looks similar to a carrot.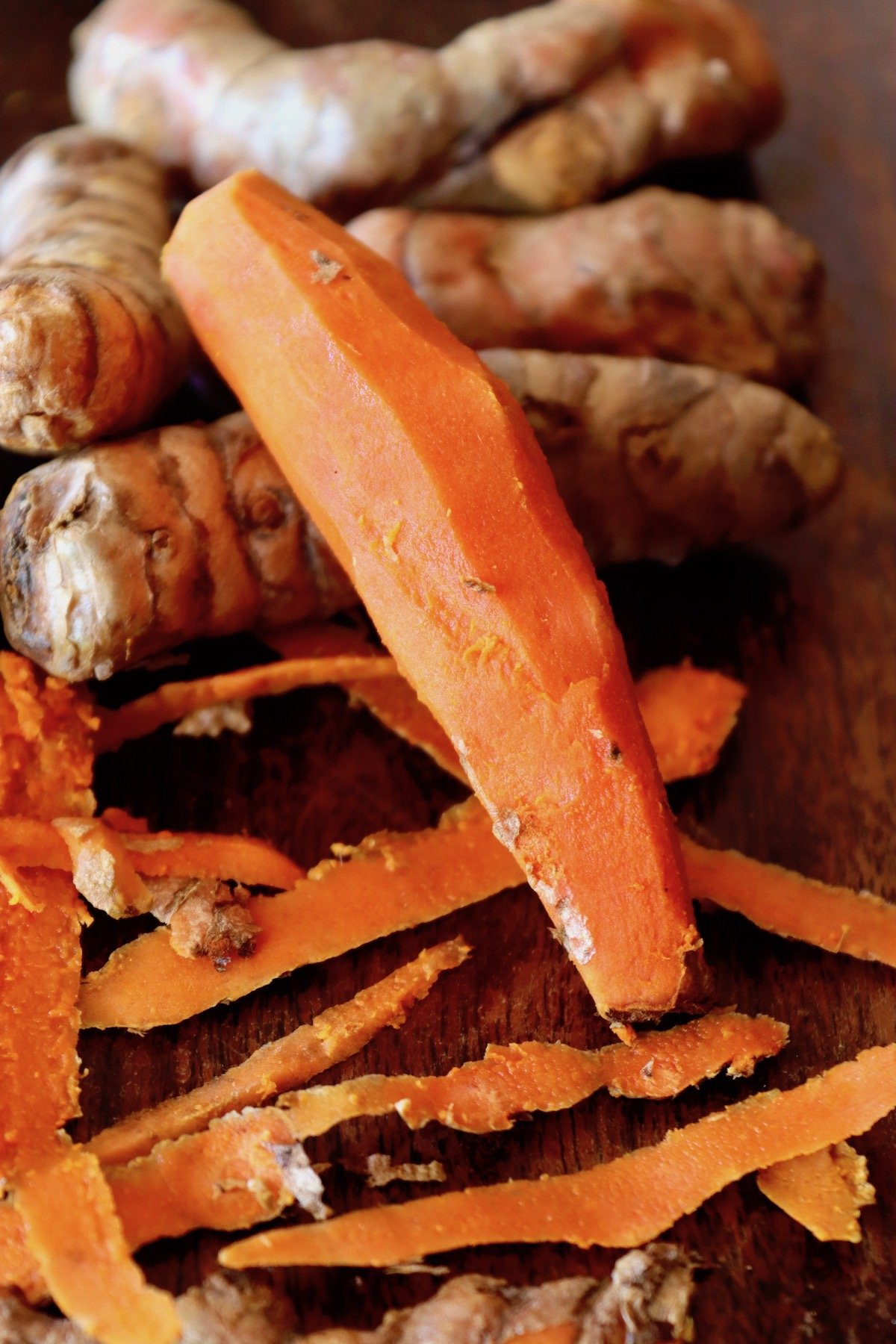 Grate turmeric with a microplane zester — it creates tiny, soft shreds which are easily incorporated into recipes.
Fresh turmeric root can also be sliced. This is a great way to add it to puréed soups.
Pieces of the turmeric can be cooked with the other soup ingredients, and then blended with them to create a stunning soup.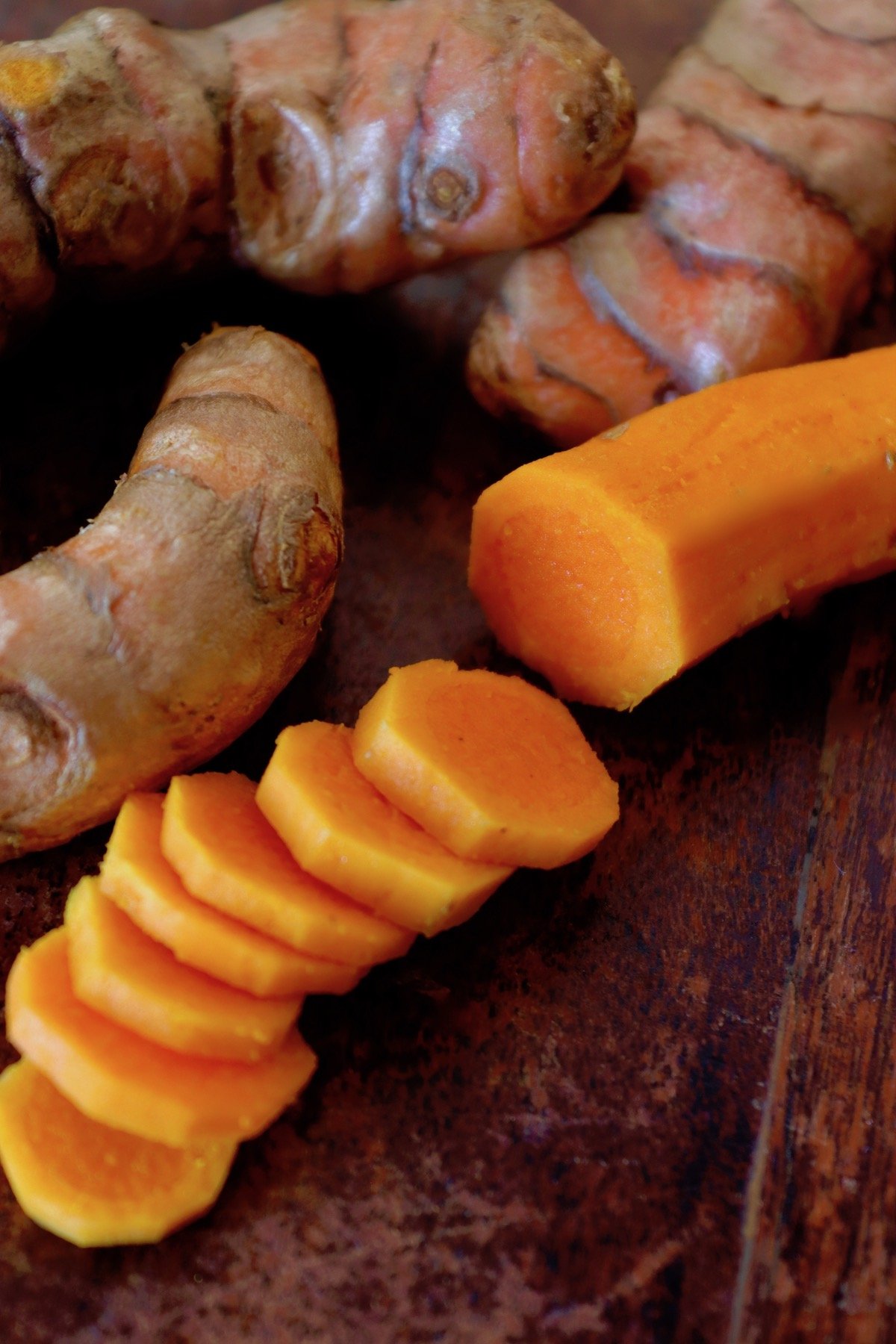 Now let's start cooking with this beautiful ingredient.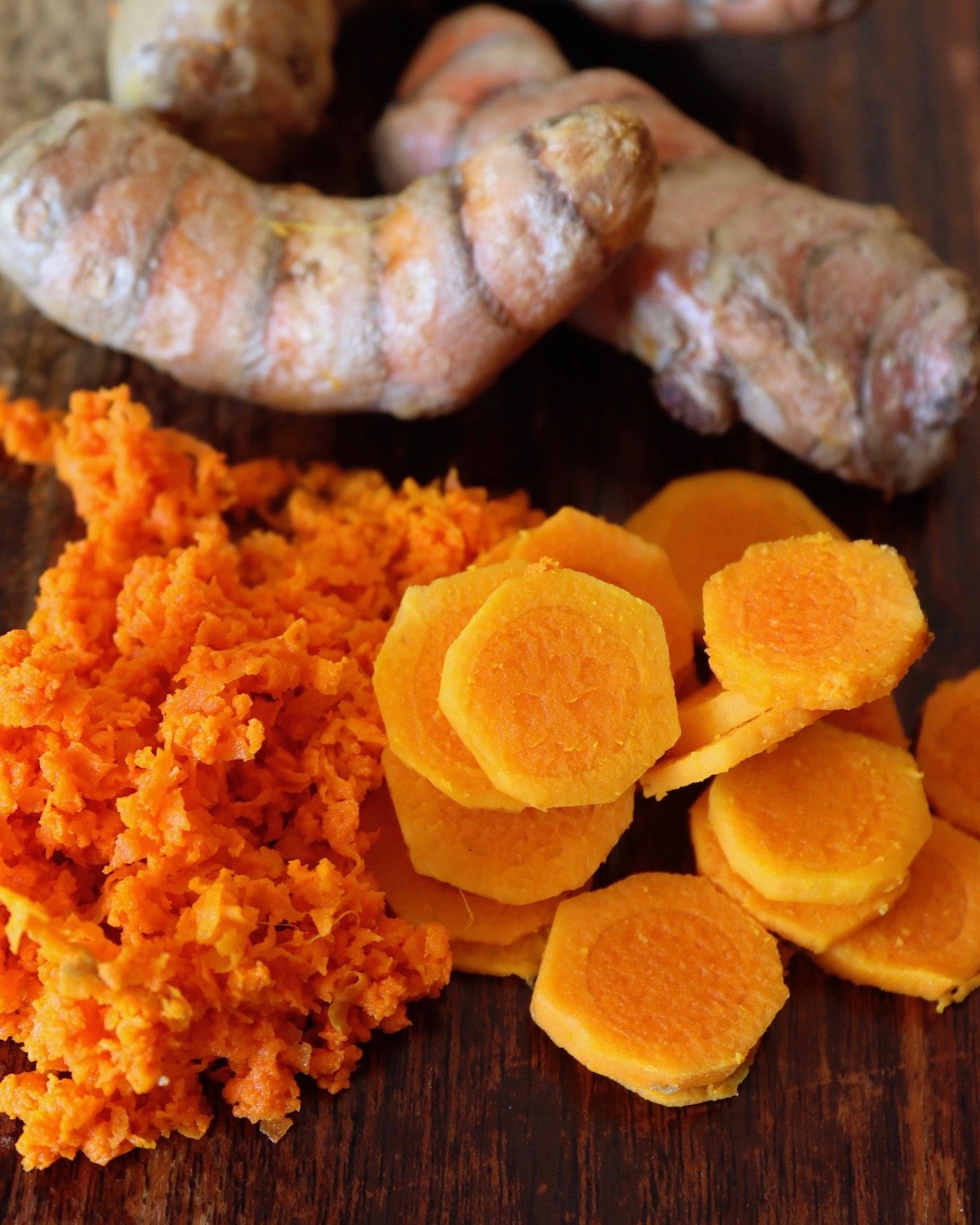 Recipes that use Fresh Turmeric Root
Upside Down Blood Orange Turmeric Cake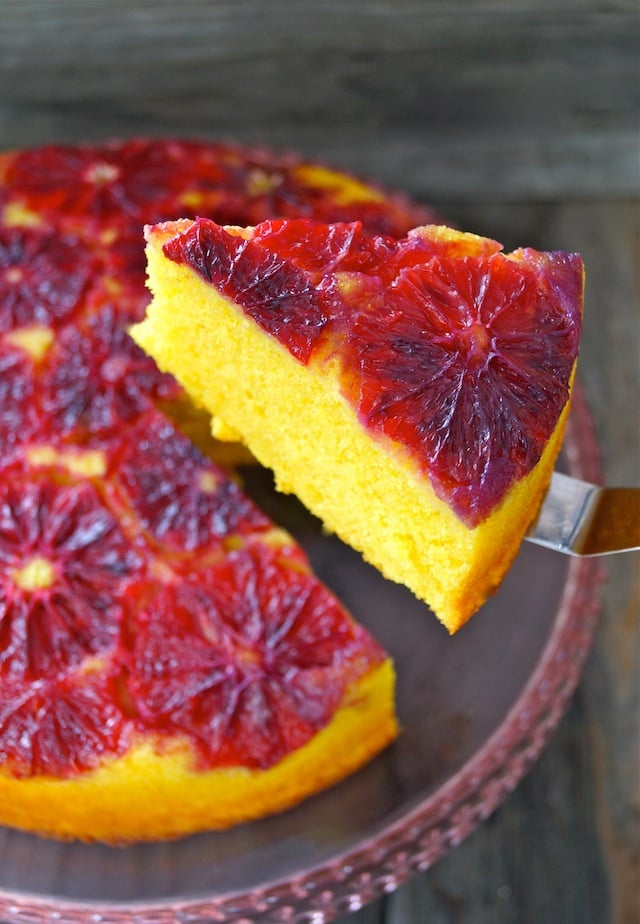 Spicy Turmeric Coconut Basmati Rice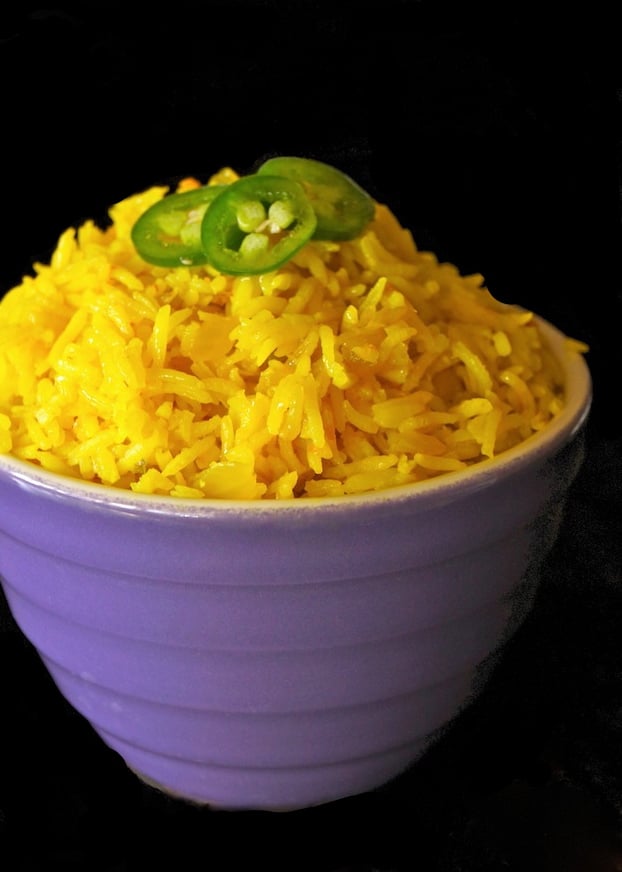 Vegan Tomato Turmeric Cabbage Stew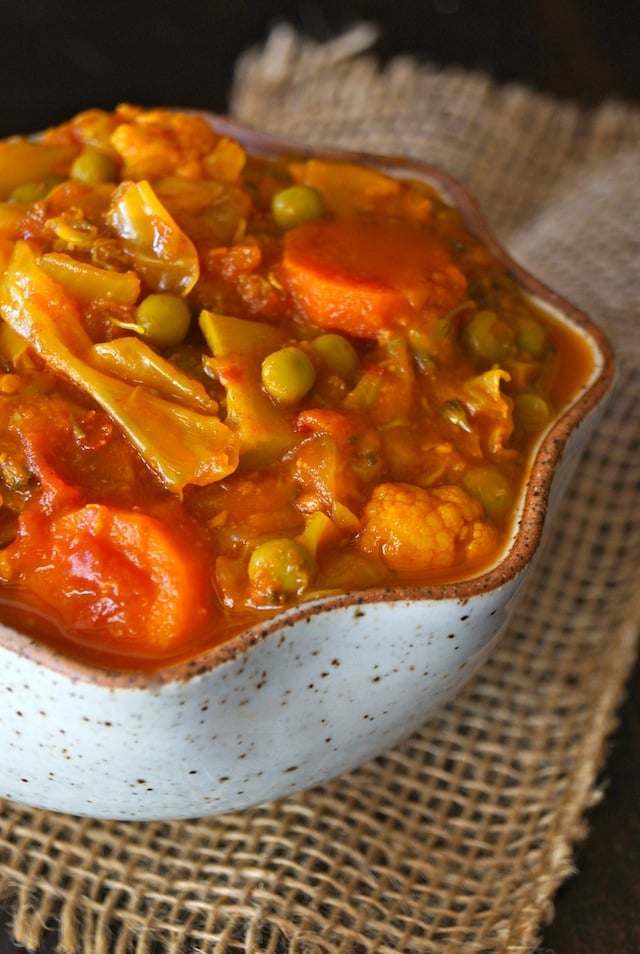 I hope now you find this amazing ingredient less daunting and easy to use. Have fun with it!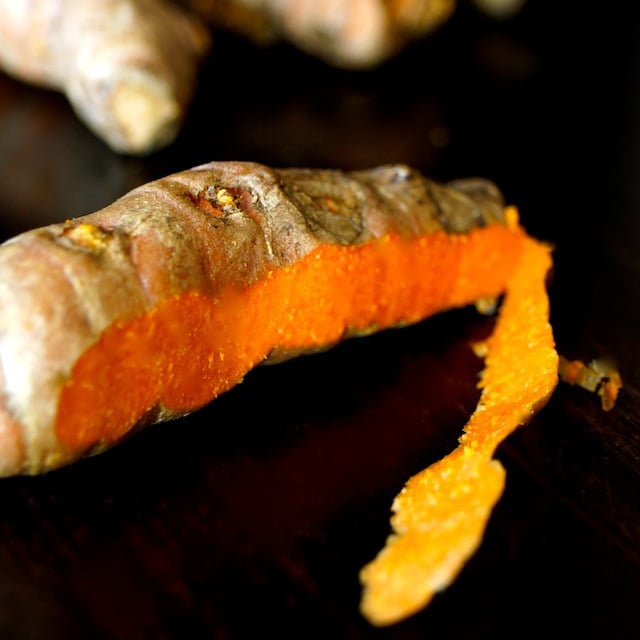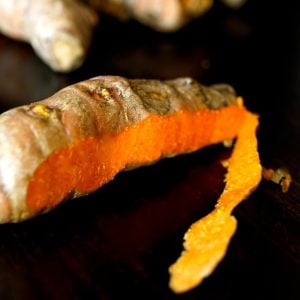 Peeled and Grated Fresh Turmeric Root
Fresh turmeric root is easy to use, beautiful, and can be applied to dozens upon dozens of recipes -- both sweet and savory.
Ingredients
about 4

ounces

fresh turmeric root
Instructions
Use a vegetable peeler or a paring knife to remove the skin from the turmeric root.

Then use a microplane zester to grate it finely. It's very easily added to all sorts or recipes in this form. (If you don't have one, you can finely chop it with a Chef's knife.)
NOTES
Nutritional information is only an estimate.
NUTRITION
Calories:
26
kcal
|
Carbohydrates:
1
g
|
Protein:
0.2
g
|
Fat:
2
g
|
Saturated Fat:
2
g
|
Sodium:
0.001
mg
|
Fiber:
0.3
g
|
Sugar:
0.1
g
Have you tried this recipe?
I'd love to see it on Instagram! Tag me at @cookingontheweekends or leave a comment & rating below.
Cooking On The Weekends is a participant in the Amazon Services LLC Associates Program, an affiliate advertising program designed to provide a means for sites to earn advertising fees by advertising and linking to Amazon.com.