Once you know how to use fresh turmeric, you'll always have it at the ready! It's easy to use and it's gorgeous! Known for giving curry its golden color, turmeric has a peppery, warm flavor and a fragrance reminiscent of citrus and ginger. Widely used in Indian and other South Asian cuisines, it's also known for having numerous health benefits.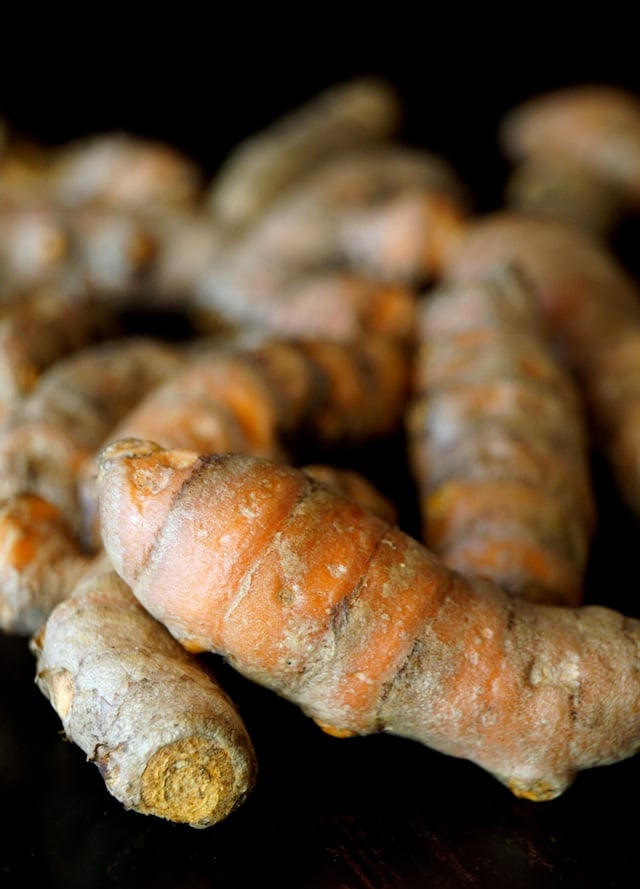 According to Melissa's Produce, turmeric is going to be a very hot culinary trend in 2016 — in fact, of their top 10 new trends in produce, it's number 3 on the list! And I read on U.S. News Health, that it has been proclaimed to be the spice of 2016! And for many good reasons . . . .
Fresh Turmeric Root
Fresh turmeric root is incredibly versatile. Not only does it impart its stunning, vibrant golden color to whatever it's cooked with, it also adds its lovely peppery, warm and subtly bitter flavor.
Uses for Fresh Turmeric Root
Steeped into teas.
Blended into smoothies.
Sautéed into stir-fries.
Added to marinades.
Puréed into soups, stews and sauces.
Or even mixed into cocktails!
And the list goes on.
What are the Health Benefits of Turmeric?
The health benefits seem endless.
Turmeric is said to be a natural anti-inflammatory and an antioxidant.
It has also been linked to improving brain function, and aid in treating arthritis, depression and Alzheimer's Disease.
(I'm certainly not an authority on nutrition or medicine, so here's some great information about this.)
Let's check out this unique root, shall we?
How to Use Fresh Turmeric Root
You can easily remove the skin with a vegetable peeler or a paring knife.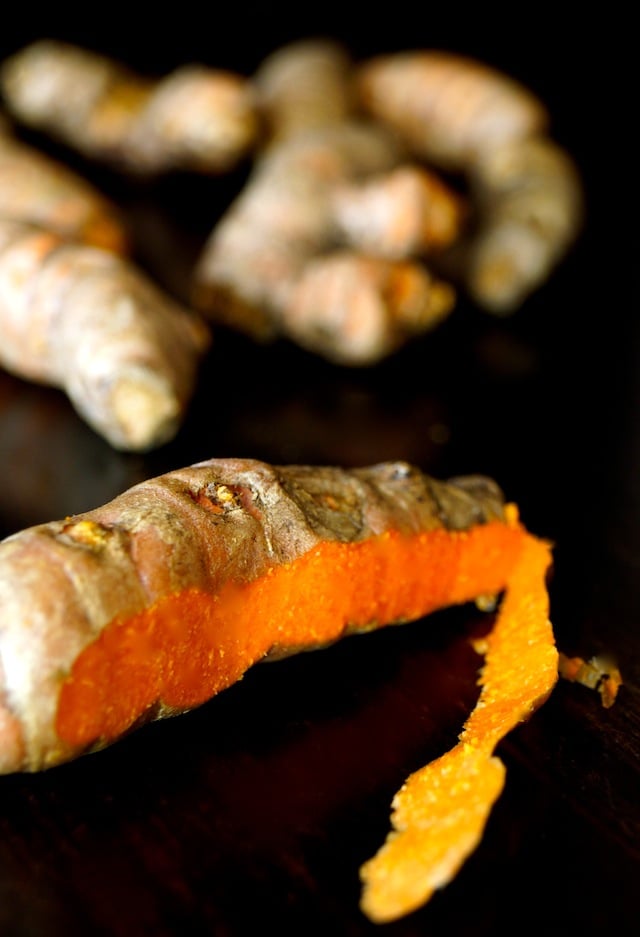 Though it's much softer, fresh, peeled turmeric looks like a carrot.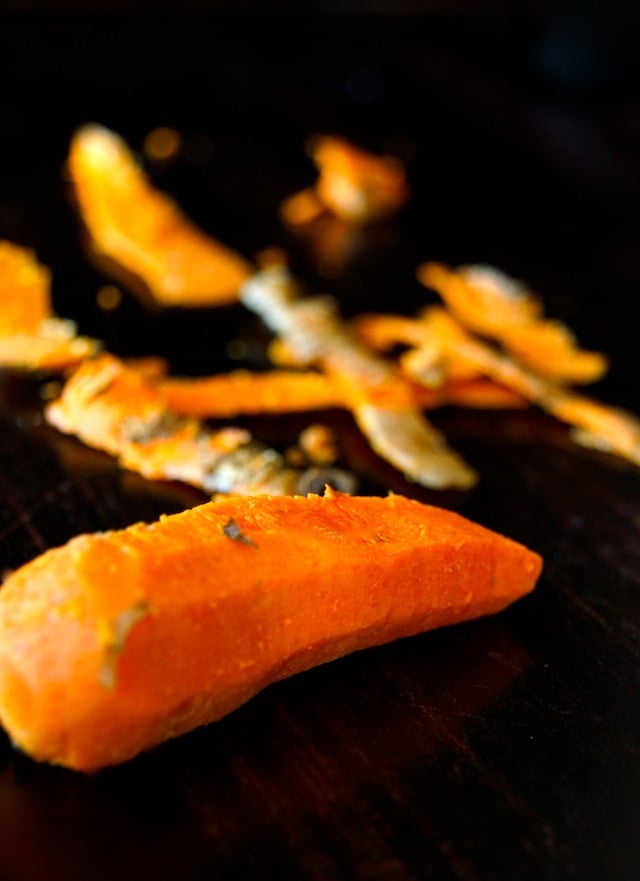 I like using a microplane zester to grate it — it creates tiny, soft shreds which are easily incorporated into recipes.
And now that you know how to use fresh turmeric root, I'm going to be cooking up several new recipes featuring it for you, so stay tuned!
This is not a sponsored post. Melissa's Produce provided me with fresh turmeric for recipe testing, and as always, all opinions are my own.
Save
Save