This meatless stew is as hearty as the next one, and as delicious as they come!  It's packed with tender vegetables in a rich blend of spices and tomatoes — you will devour every last bite!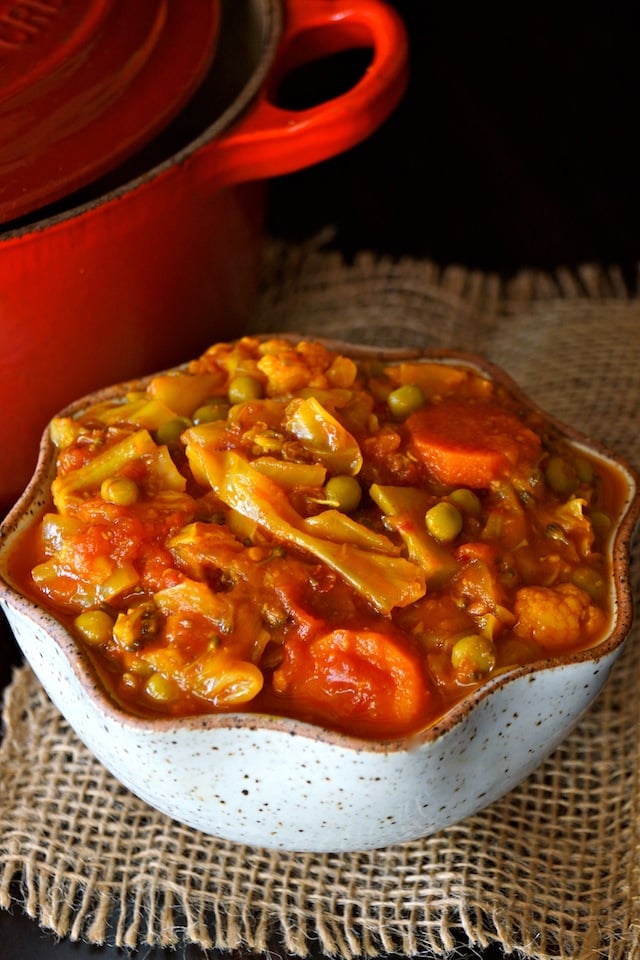 Just as there are trends for jeans people are wearing, there are trends for the sort of foods people are cooking and eating.
(FYI, I think I'm still okay in my skinny jeans, but I heard boot legs are coming back. Yay!)
We've already talked about turmeric being one of the top ten trends in produce in 2016, and it turns out that 2016 has also been proclaimed to be "the year of the vegetable."
I've seen dozens of articles saying that meats are moving towards side dishes, and vegetables will be taking center stage as the main course. (Friend, Jeanne Fratello of The Jolly Tomato shares great information about this new trend here.)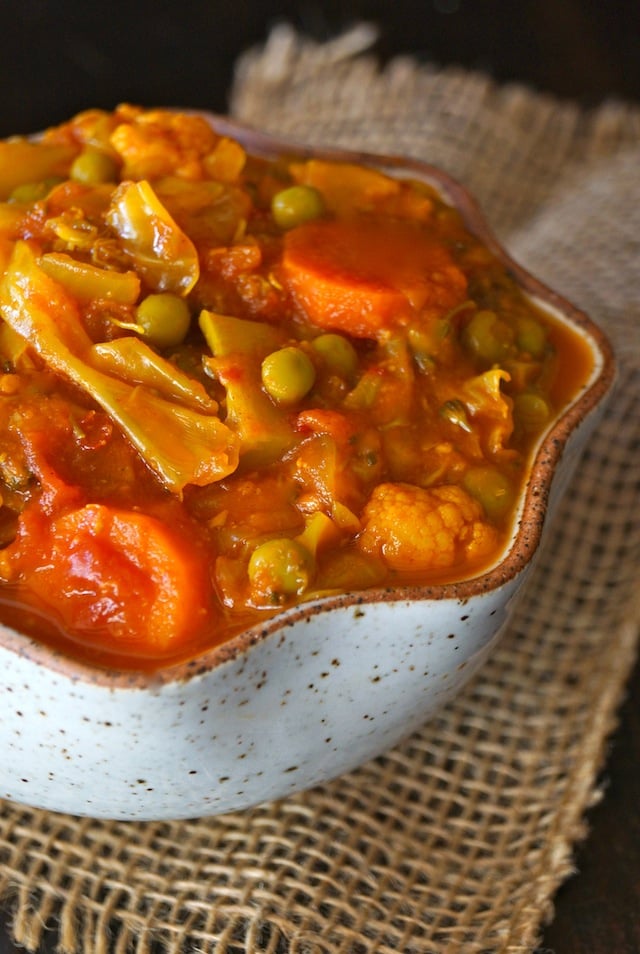 As if this recipe full of vegetables and turmeric weren't trendy enough, according to Google, recipes including cabbage were number 9 on the trending list for 2015.
So clearly this Spicy Vegan Tomato-Turmeric Cabbage Stew recipe is bound to be super cool, incredibly popular, and present at all the "it" parties this weekend.
And I've been absolutely loving working with fresh turmeric.  It's probably much easier to use than you might suspect. Here's How to Use Fresh Turmeric.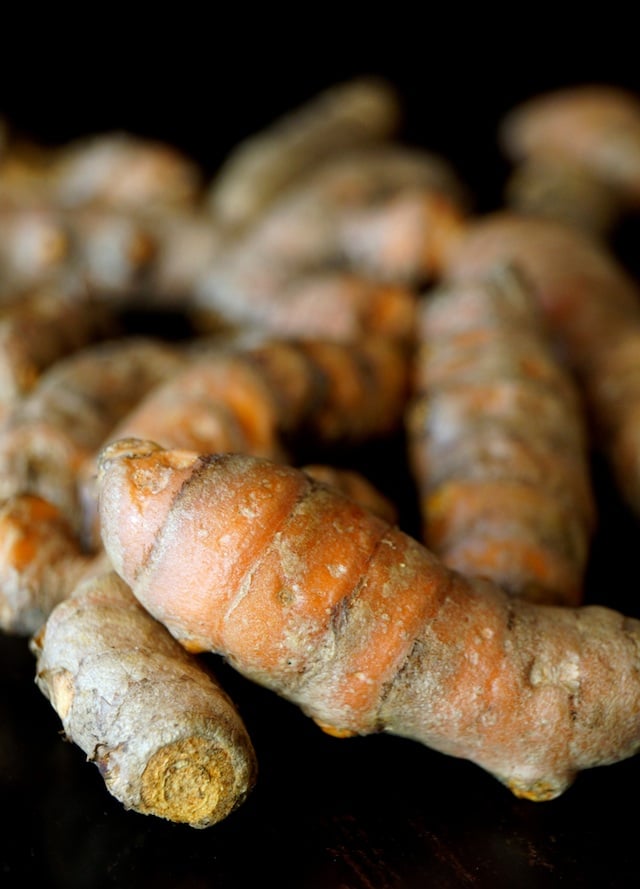 In style or not, you'll still be seeing a little of everything the culinary world has to offer here.
Enjoy!

Vegan Tomato-Turmeric Cabbage Stew Recipe
Author:
Valentina Maria Kenney Wein
Ingredients
1¼ cup roughly chopped brown/yellow onion
1 tablespoon minced garlic
1½ tablespoons freshly grated turmeric* (here's How to Use Fresh Turmeric)
1 tablespoon chile paste (or less if you prefer less heat)
1½ teaspoons ground cumin
1 teaspoon ground cinnamon
½ teaspoon ground cardamom
1 cup peeled, roughly chopped carrots
2 cups washed, dried, roughly chopped broccoli
1 cup washed, dried, roughly chopped cauliflower
4 cups packed, washed, dried, roughly chopped green cabbage
2 cups canned, crushed tomatoes
1 cup coconut water or vegetable stock
¾ cup frozen peas, thawed
1 teaspoon brown sugar
sea salt and freshly ground black pepper
Instructions
Coat the bottom of a large deep pot with olive oil and place it over medium heat.
Add the onions and garlic and sauté until they're soft and becoming golden, about 10 minutes
Add the turmeric, chile paste, cumin, cinnamon and cardamon. Mix and let it cook until it's very aromatic, about 30 seconds. (Here's How to Use Fresh Turmeric.)
Add the carrots, stir and cook for a few minutes. Then add the broccoli and cauliflower and cook for another few minutes.
Now add the cabbage, stir, turn the heat to low and cover the pot to let the cabbage wilt, about 4 minutes.
Mix well once the cabbage has wilted and add the tomatoes and coconut water (or vegetable stock). Bring to a boil and then turn the heat to the lowest setting, cover, and let it cook until the carrots and all of the vegetables are tender, about 30 minutes.
Uncover, add the peas, sugar, and season to taste with salt and pepper. (Here's How to Season to Taste.)
Serve!
Notes
*If you can't get fresh turmeric, you can replace it with 2 teaspoons of dry, powdered turmeric.
Save