This sweet and spicy recipe is ideal to use up your summer tomatoes from the garden — but, you can make it all year long. It'll enhance anything you add it to!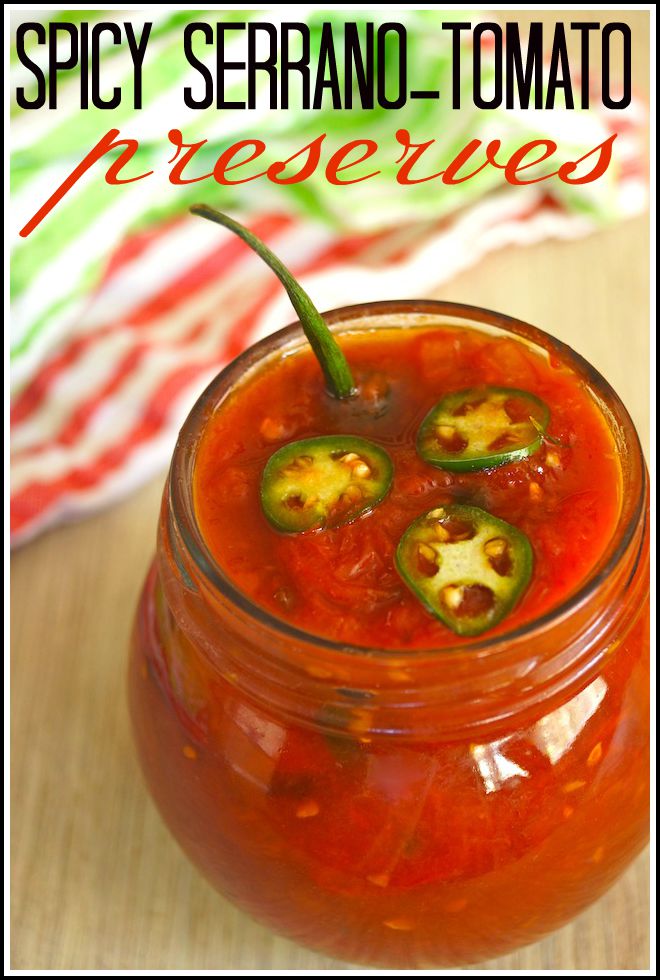 I was just about to say that I can't believe summer is half over, when I realized how much more delightful it would be if I said how great it was that we have half of the summer left.  We have half of the summer left!  There you have it.
Tomatoes scream summer.  Especially if you can grab one off a vine in your garden (or your neighbor's garden).  Next best will be at your local Farmers' Market.
It's always good to have scrumptious tomato recipes on hand for those times you might find yourself with too many tomatoes.  Your generous neighbor, for example, might bring you a bushel of them.  😉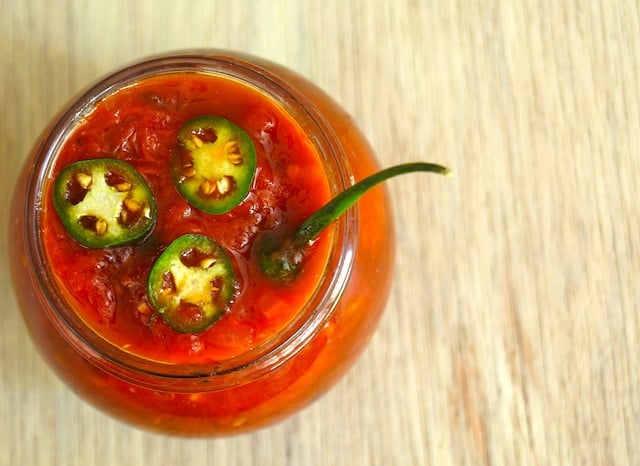 This recipes combines so many of my favorite things — it's spicy, sweet, has a lovely soft texture, but with tiny bits of crunch (from the onion), and even though it's sans fat of any kind, I would call it rich. The flavors are deep and intense.
Amazing on toast, served with cheese, or even dolloped on vanilla ice cream.  (Yes, really!)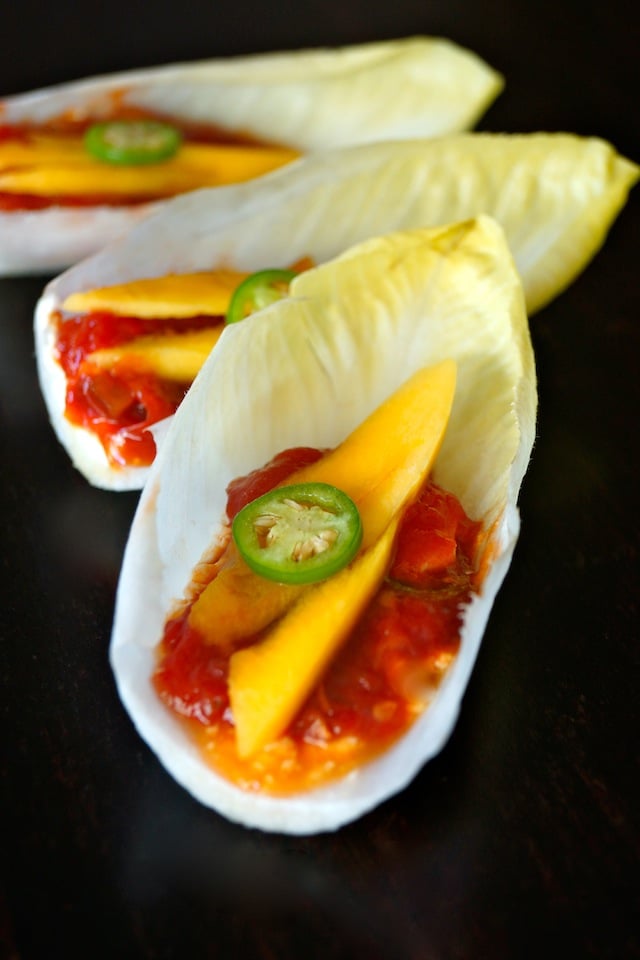 And I made it the star of my Sweet and Spicy Tomato-Mango Goat Cheese Appetizer.
However you decide to use it, enjoy!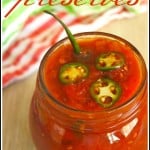 Spicy Serrano Tomato Preserves Recipe
Makes approximately 3 cups
Ingredients
3-

pounds

fresh tomatoes

washed, dried, stemmed and cut into large chunks

½

cup

finely chopped brown/yellow onion

2

approximately 3-inch finely minced serrano chile peppers - stems, seeds and membranes removed (unless you want even more heat -- then leave the membranes for sure!)

½ to 1

cup

granulated sugar

see notes

2

tablespoons

freshly squeezed lime juice
Instructions
Add the tomatoes, onion and peppers to a medium-sized sauce pot.

Sprinkle with the sugar and drizzle with the lime juice. Mix well and turn the heat to high.

Bring to a boil and then immediately turn the heat to low and let it simmer gently until it's nicely thickened, about 2 hours.

Let the preserves cool completely before refrigerating. (Wrapped tightly, this will keep in the refrigerator for about 3 weeks.)
Recipe Notes
In the middle of the summer, tomatoes should be super sweet, so less sugar is needed. If at the end of the cooking time, it's not sweet enough for you, you can add a bit more sugar, and let it cook a bit longer.
If you find yourself with tons of tomatoes, make as much of the preserves as you can at once! Here is a guide to Sterilizing Jars for Preserves.
Save
Save