This Jalapeño Lime Vinaigrette recipe is creamy, tangy, spicy and sweet. It will spruce up every salad, and can also enhance all sorts of meat, chicken and fish dishes.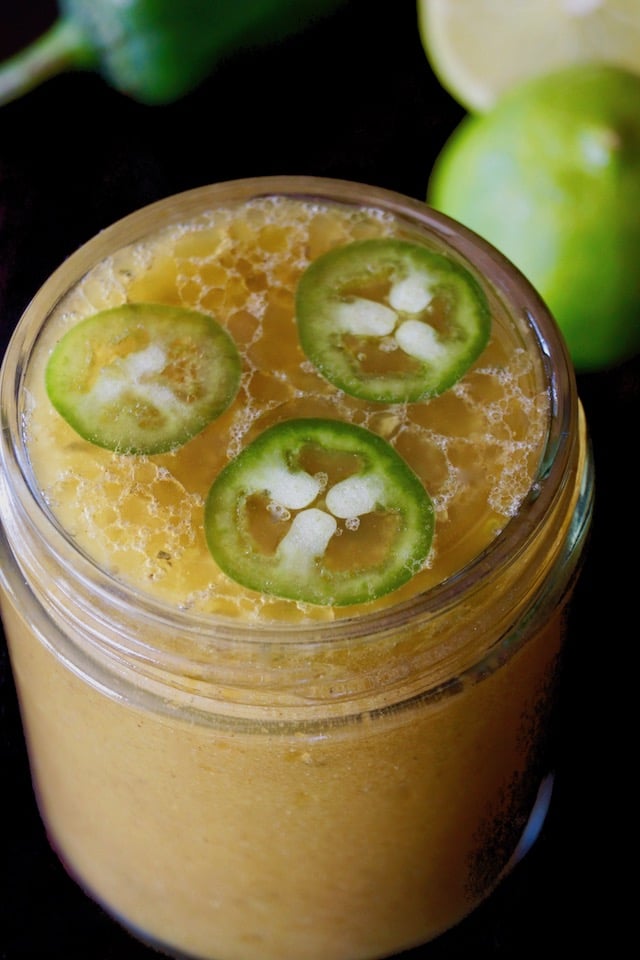 I want this on my salad. For an explosion of flavor!
I want fish or chicken marinating in it. For hours!
I want it mixed into rice, quinoa or couscous. It'll blow your mind!
I want to spoon it over broiled salmon. Ooh la la!
I want to stir it into softened butter and melt it over grilled steak. Don't you?
(Truth be told, I somehow thought the above might sound like Dr. Seuss poem, but it just never did.)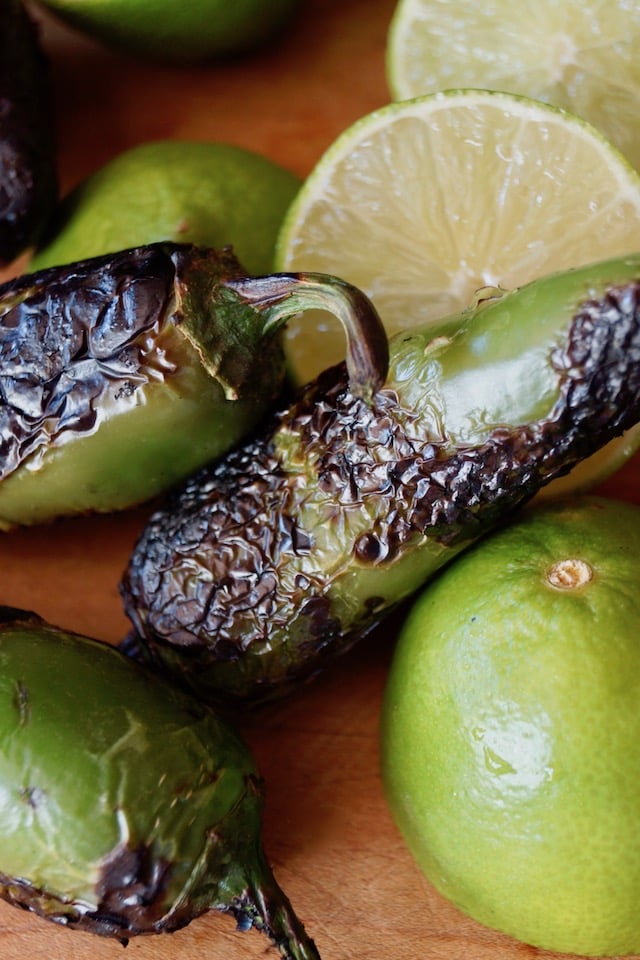 This Jalapeño Lime Vinaigrette recipe is simply delicious and can be used in tons of different ways.
I made a double batch a week or so ago, and have loved having it at the ready, for the various ideas above. It will last in a tightly sealed container in the refrigerator for up to a month. Next time I'm making a triple batch!
Tonight I'm tossing it with my Chopped Chicken-Apple Salad. It's a fabulous combination because its spice perfectly balances the sweet ingredients in the salad.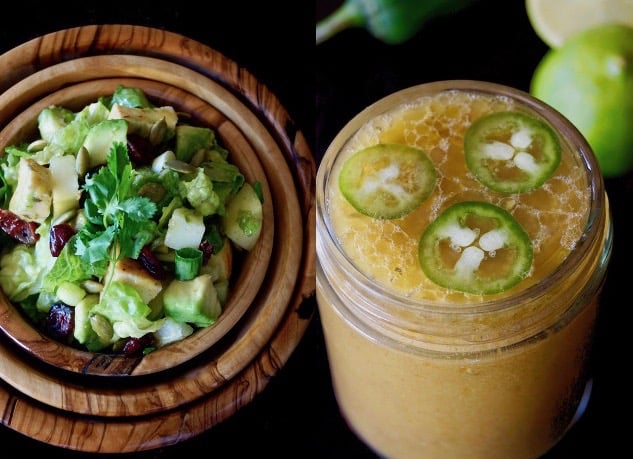 What is the difference between a dressing and a vinaigrette?
A standard vinaigrette typically has a ratio of three to one, oil to vinegar or another acidic ingredient — usually citrus juice. It's almost always used on salads or as a marinade.
A dressing is more of a sauce. It's typically cold and is used to coat salads and some cold vegetable.  Dressings are often based with thicker ingredients, like yogurt or mayonnaise.
Personally, I find them to be fairly interchangeable. So I suppose I could have called this Jalapeño Dressing. With either name, it's delicious! (Of course!)
I hope you enjoy this Jalapeño Lime Vinaigrette recipe, however you decide to use it!
Jalapeño-Lime Vinaigrette Recipe
Creamy, tangy, spicy and sweet — this Jalapeño Lime Vinaigrette recipe is all that and then some!
*Makes about 1 1/4 cup

Keyword:
great for salads, unique dressings
Instructions
Roughly chop the roasted, peeled and seeded jalapeño peppers, and add them to a (12 to 16-ounce) wide, tall jar or ideally a 16-ounce pyrex measuring cup. (Here's

How to Roast and Peel a Pepper.

)

Add the lime juice, honey, cumin, oregano, salt, cinnamon, pepper and 1/4 cup of the oil to the jalapeños and then use an immersion (hand) blender to blend it until it's as smooth as possible. (You can also do this in a standing blender, but you might need to add more of the oil at this stage to give it enough liquid to blend.)

Now whisk in the remaining 1/2 cup of oil. And it's ready!
Save
Save
Save
Save
Save
Save
Save
Save
Save
Save
Save
Save
Save
Save
Save