Summer Peach-Basil Grilled Chicken is true treat.  The aromatic, fresh basil and sweet peach slices add perfectly to the smokey grilled chicken.  This is simply lovely for an outdoor dinner party or BBQ.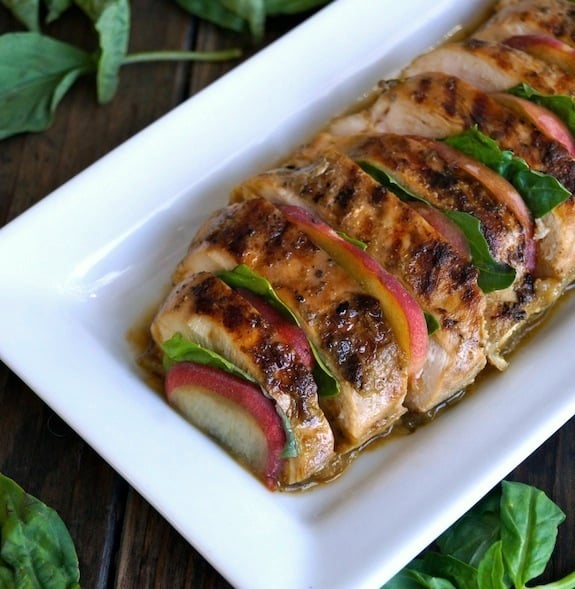 Today I have quite a bit to say, so if you're super hungry and ready to cook, skip down to the recipe.  Otherwise, I'd love for you to take your time . . . .

A few years ago when I started Cooking On The Weekends, the most valuable advice I was given was to always be authentic.  I listened to that, and I'm so happy I did.
It could be easy to stray . . .  to follow trends that I might not believe in, simply because they're "trending," or to write sponsored posts for products I don't actually like — we all know how tempting money can be.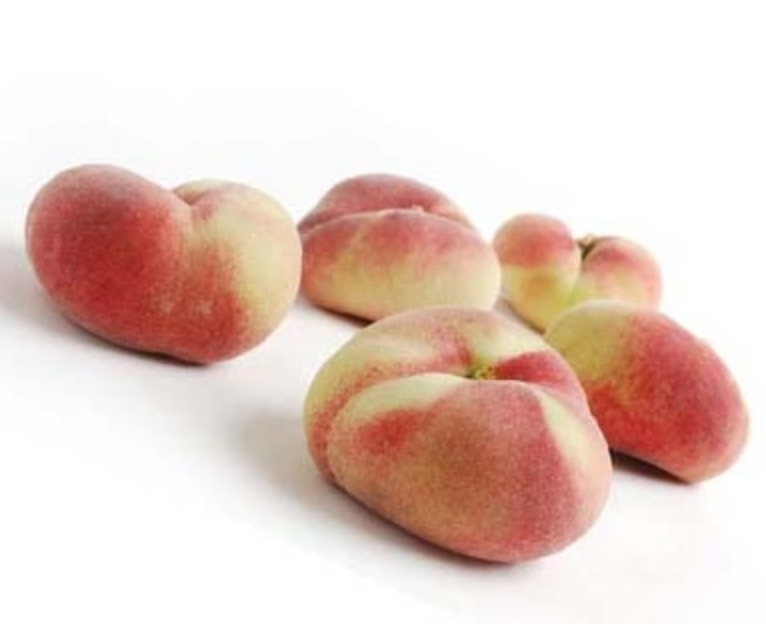 I've continued to say no to these things and to stay true to who I am.  It seems to be working out for a couple of reasons.  One, I feel really good about my content, and two, some amazing work opportunities have come my way as a result of what I do here.
Every recipe I create for my site is an expression of who I am. The unique combination of ingredients, the colors, textures, scents, the feelings they evoke, and so on.
I wanted to share this today as a reminder to you that I only promote brands when I truly believe in them. And when I'm compensated for a recipe I post on Cooking On The Weekends, I will always tell you.  Furthermore, I will only accept compensation when I feel confident that I can write exactly what I would if I were writing it for free.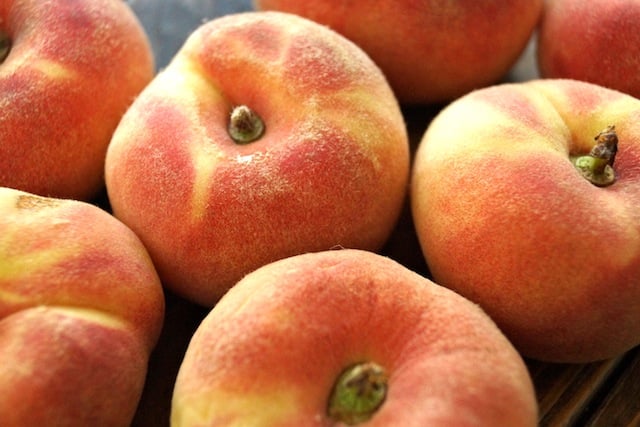 Today I'm using a product that I love from Melissa's Produce — Saturn peaches (also called Donut peaches).  They're incredibly delicious. Incredibly!
These white peaches are super juicy, super sweet, and they taste like summer.  Of course diving right in with a bite is scrumptious, but have you ever thought about grilling fruit or serving it with grilled chicken? Peach Grilled Chicken perhaps?  Maybe add a little basil? Do you see where I'm going here?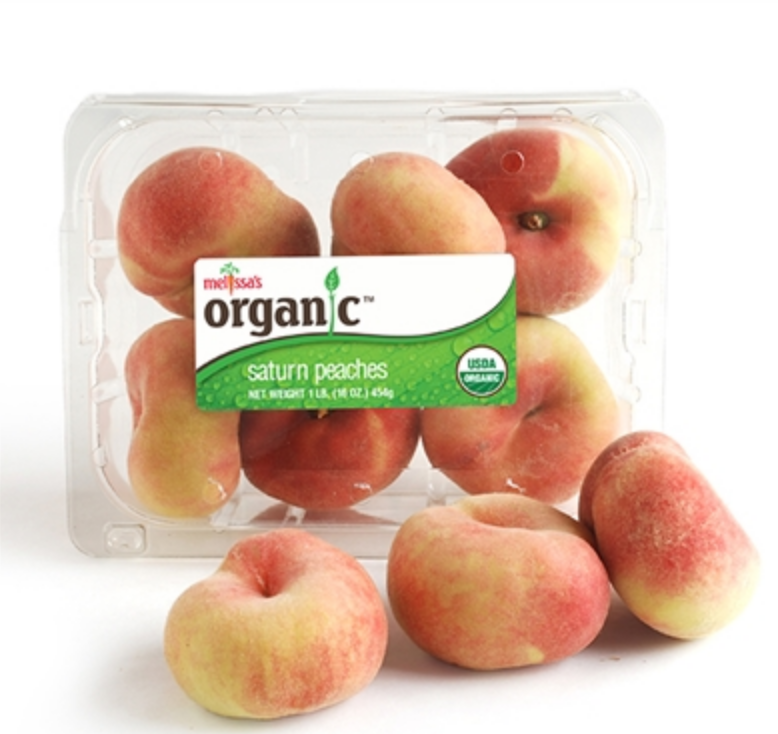 As with most fruit at the peak of its season, my favorite way to eat a Saturn peach is on its own.  That said, these wonderfully fragrant peaches also make for a divine marinade and sauce.
And with the smoky char from the grill, this Peach-Basil Grilled Chicken recipe is a true summer treat.
Enjoy!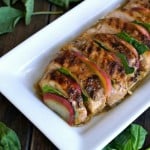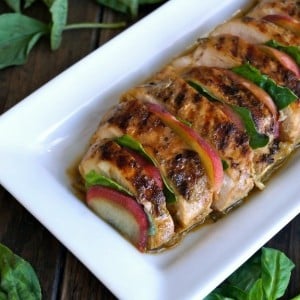 Summer Peach-Basil Grilled Chicken Recipe
Please note 6 hours of the prep time is inactive, marinating time.
Ingredients
4

(approximately 6-ounce)

chicken breasts,

boneless, skinless

14

Saturn peaches,

washed and dried (see notes)

2

cups

loosely packed basil leaves,

washed and dried

½

cup

water

2

teaspoons

brown sugar

1

large

garlic clove

olive oil

2

teaspoons

fresh lemon juice

basil leaves and peach for garnish if desired
Instructions
Trim any excess fat off of the chicken breasts and then put them in a large, heavy-duty zip-lock bag. Set aside.

Cut all of the peaches in half, remove the pits, and add them to a powerful blender or food processor. Add the basil leaves, water, sugar and garlic and purée on high until you have a relatively smooth consistency.

Pour about half of the peach mixture into the bag with the chicken breasts. Move the chicken around to be sure all sides are well coated. Remove the air from the bag, seal, and then refrigerate for at least 6 hours and ideally overnight. (Save the other half of the peach mixture in a tightly sealed container in the refrigerator for the sauce.)

When you're ready to cook, preheat your stove-top grill or outdoor BBQ.

Remove the now marinated chicken breasts from the bag and place them on a large plate. (Discard the bag with any excess marinade.)

Once the grill is hot, season both sides of each chicken breast with salt and pepper, and then place them on the grill. (You should hear a sizzling sound when they hit the grill -- if you don't, it's not hot enough. Wait for the sizzle!)

Grill just until the chicken is cooked through, about 4 minutes per side.

While the chicken is grilling, add the remaining peach mixture (from the container in the fridge), to a small sauce pan. Add the lemon juice, bring to a simmer, and let it thicken a bit. This should take about 5 minutes. Season to taste with a bit more brown sugar, salt and pepper. (

Here's How to Season to Taste

.)

Serve the chicken either whole or sliced, placing it on top of the sauce, on a platter or serving plates.

Garnish with fresh basil leaves and peach slices if desired. I'd do it -- it's pretty!
Recipe Notes
I hope you're able to try these delicious Saturn peaches, but the recipe will still be good with other peach varieties. To keep the measurements accurate, if you use another variety, keep in mind that the Saturn is quite small.
Second and fourth images above are courtesy of melissas.com
Save
Save