What is Dragon Fruit? Find out what's inside this exotic, beautiful fruit — how it tastes, how to eat it, and then some!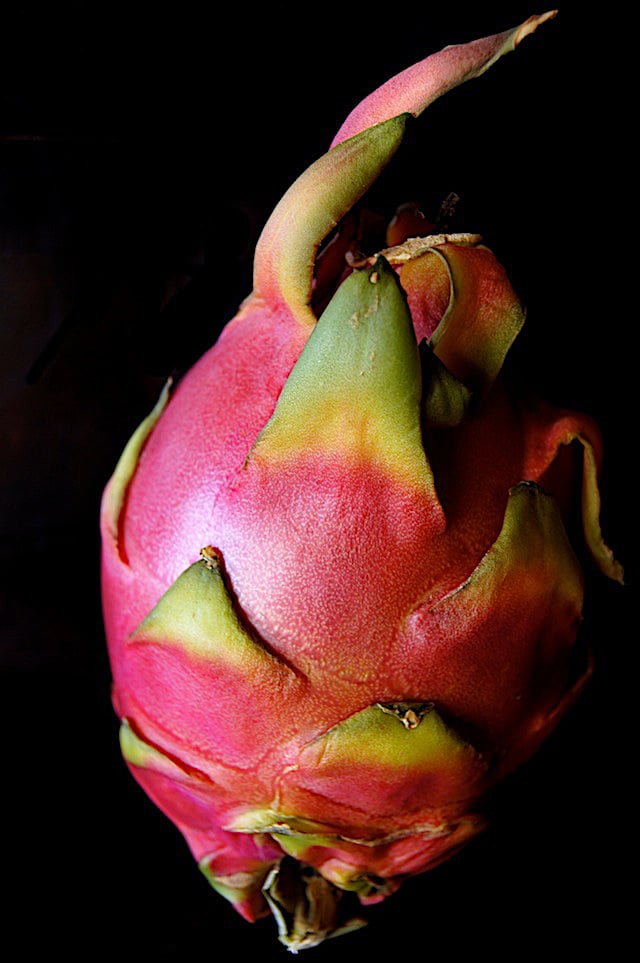 It's simply dazzling!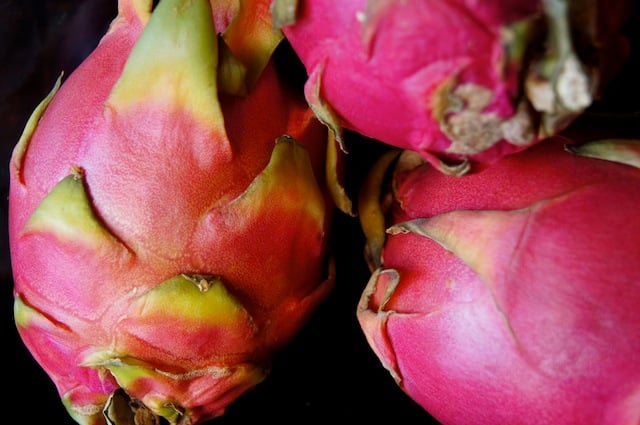 What is Dragon Fruit?
This delicately sweet fruit is an exotic cactus that was originally grown in Central America. Now Dragon fruit grows mostly in southern California and Florida.
Photo Credit for above magenta Dragon Fruit: melissas.com
The exterior color ranges from yellow to hot pink to red, with touches or yellow and green. The interior color of Dragon Fruit can be white or magenta — and sometimes somewhere in-between.
Those that are magenta are the sweetest.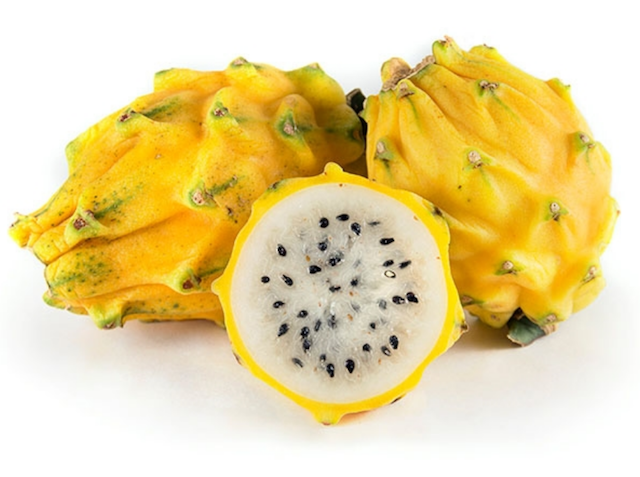 Photo Credit for above yellow Dragon Fruit: melissas.com
How to Eat Dragon Fruit
There are some foods that I think are better left untouched. Meaning, they're not used in a recipe, but are simply eaten and admired just as they are.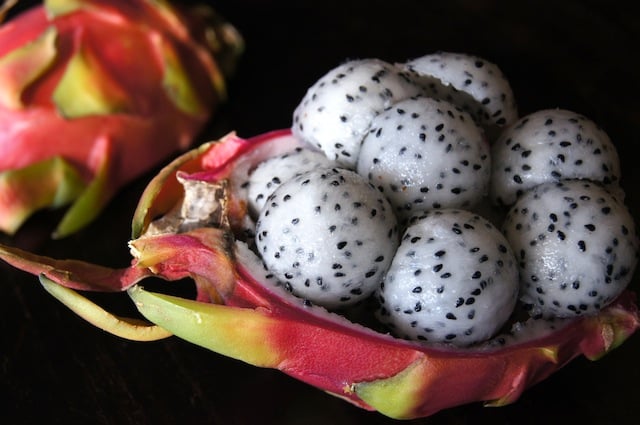 The flesh can easily be scooped right out of the skin with a spoon.
And while that's my favorite way to eat it, it's also lovely in sorbet, ice cream and cocktails.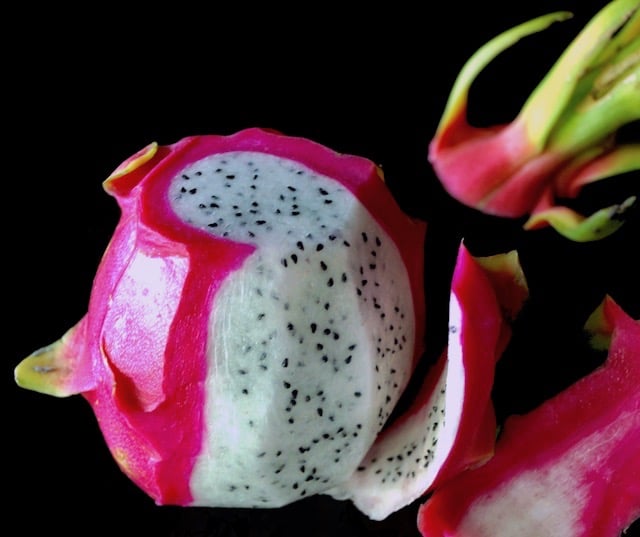 You can also use a knife to peel it, keeping it whole, and then you can slice or dice it any way you like.
This is a fruit that takes your breath away when you cut into it.
What does Dragon Fruit Taste Like?
Dragon Fruit tastes like a blend of a soft pear and kiwi, with a wonderful and subtle crunch from the tiny black seeds.
As if the outside isn't gorgeous enough, the white flesh is simply stunning — especially framed with the brilliant, deep pink skin.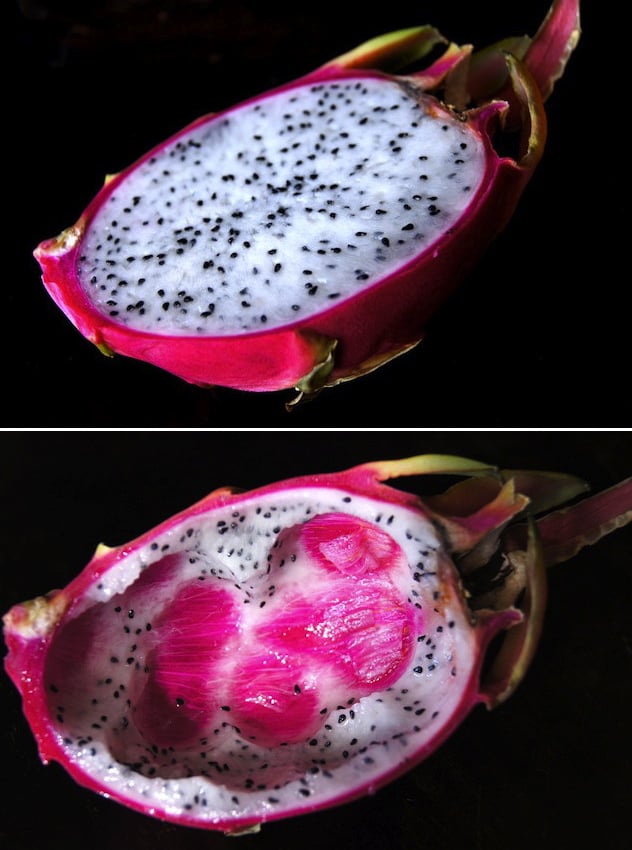 Thank you to Melissa's Produce for sending me a sample of your beautiful Dragon Fruit!
You might find Dragon Fruit in the specialty section of the produce department at your local market. (I've seen it at mine!) If you don't, and you want to get your hands on this treasure, you can order it here.
Recipes:
Cooking On The Weekends is a participant in the Amazon Services LLC Associates Program, an affiliate advertising program designed to provide a means for sites to earn advertising fees by advertising and linking to Amazon.com.