Though making this Lavender-Rosemary Grilled Ribeye Steak is quick and easy, it will taste like it took hours and incredible skill. It's absolutely bursting with aromatic, fresh and earthy flavors! Cooking with lavender puts a unique twist on recipes like this one.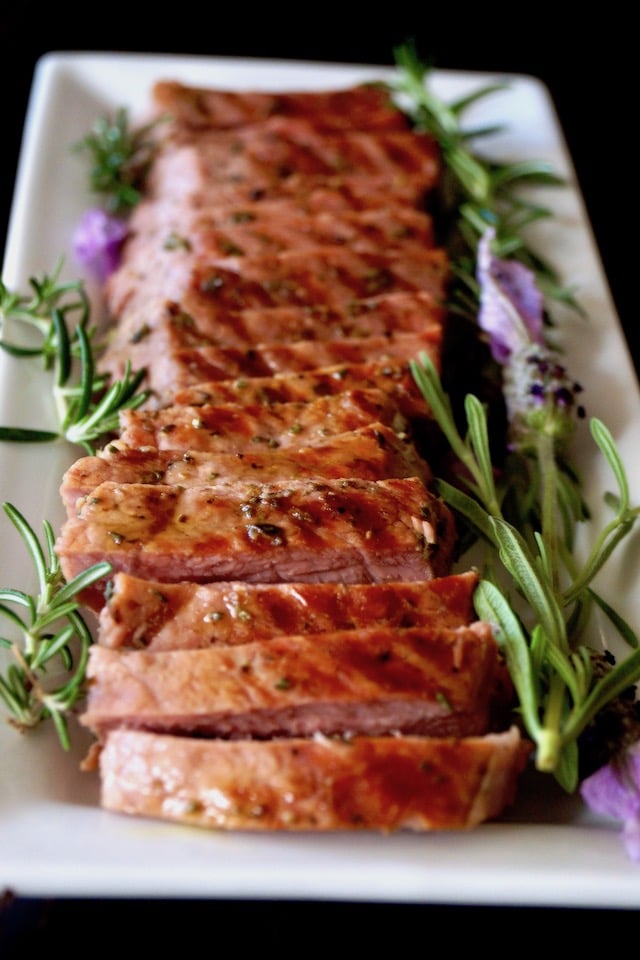 Don't know about you, but pretty flowers and good food are just what I need.
With two boys — one teenager and one close behind — at the end of the school week, I'm usually a bit drained.
Well, let's be honest, between the rushed early mornings, too much homework, after-school activities, frequent bickering, near-constant sarcasm, and all that other good stuff — I'm very drained. (Don't get me wrong, they're fabulous!)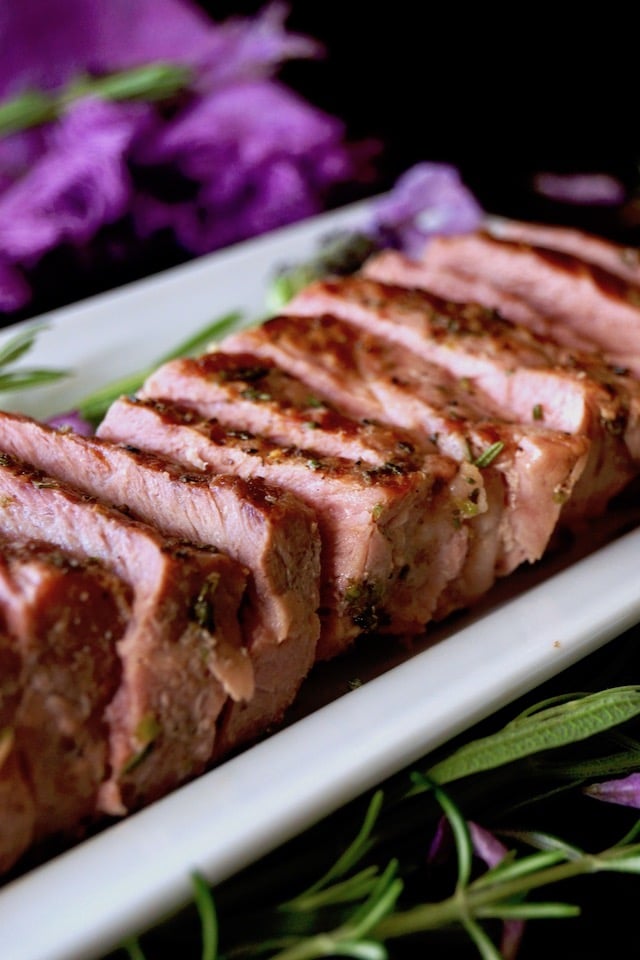 Making this delicious Lavender-Rosemary Grilled Ribeye Steak will be great treat, that's quick to create, and perfect for casual entertaining.
There's nothing quite like a perfectly cooked, perfectly seasoned steak. It's simple and delicious.
What's in Lavender-Rosemary Grilled Ribeye Steak?
It's pretty much all in the title . . .
rosemary
lavender
salt and pepper
olive oil
Ribeye steak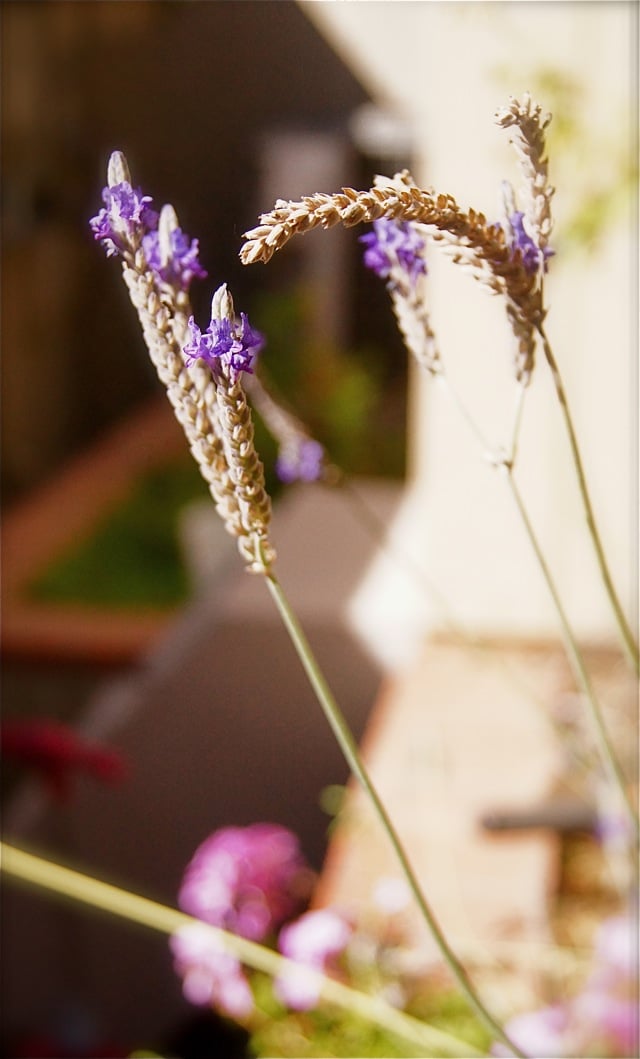 I know this is no endless lavender field in the South of France, but hey, it's what I've got growing in my backyard — and I love it. And not just to look at. It's super flavorful and delicious.
The lavender is the inspiration behind this Lavender-Rosemary Grilled Ribeye Steak.
Cooking with lavender has always intrigued me — for so many years I only thought of it as a pretty purple flower to smell and look at, and now I use it in all sorts or recipes!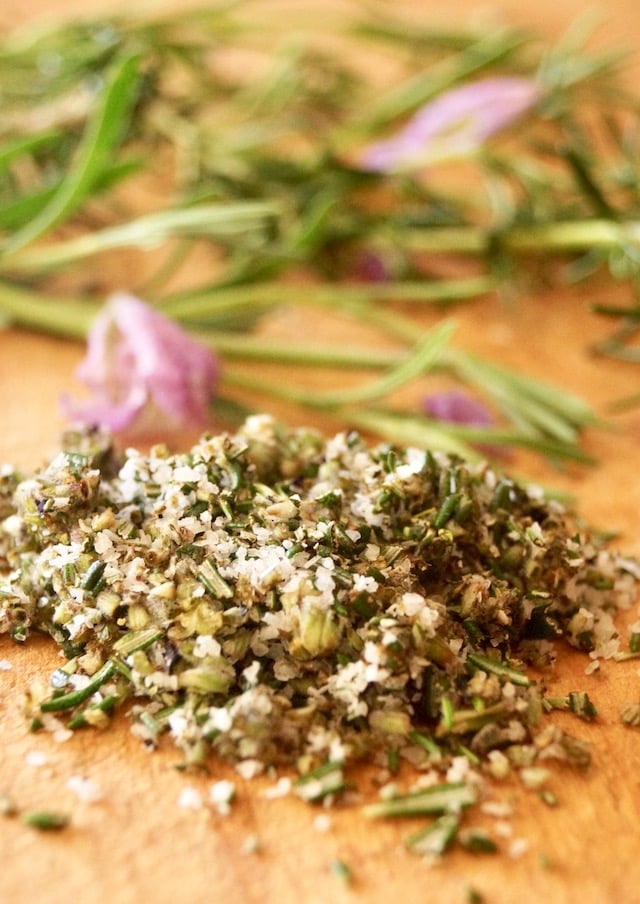 Cooking With Lavender
You can cook with both fresh and dried lavender. Drying fresh lavender at the end of its season is a great way to preserve it, and have it on hand to cook with.
It can be used in spice mixes and rubs for seasoning meats and poultry.
I like it sprinkled lightly on fish and seafood for a lovely scent and light floral flavor.
It's wonderful to infuse into alcohol for cocktails, and oils for cooking and seasoning.
It's amazing in ice cream and frozen treats. Try this Lemon-Lavender Frozen Custard.
This gorgeous plant is so versatile in the kitchen. Here's

more great information

about cooking with lavender.
What fresh herbs to you have growing in your yard?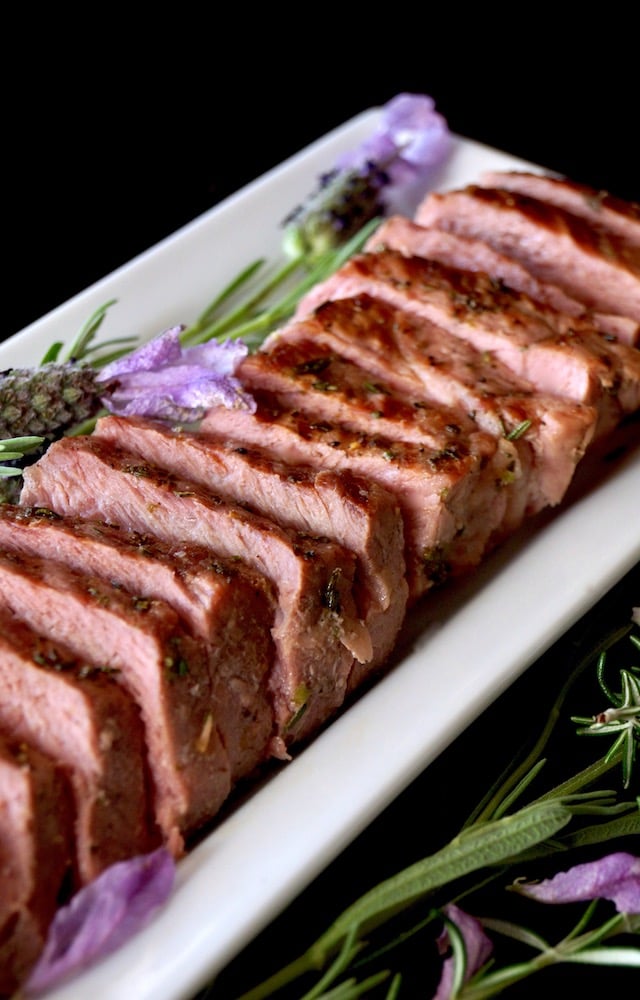 What to Serve With it
How about a get together this weekend? Let's invite a few friends and include this in a super tasty menu. Done! 🙂
Lavender Rosemary Grilled Ribeye Steak
This recipe is bursting with aromatic, fresh and flavors! Add to that the char from the grill and it's over-the-top!

Ingredients
2

teaspoons

fresh lavender,

finely chopped

2

teaspoons

fresh rosemary,

finely chopped

1/2

teaspoon

Kosher salt

1

tablespoon

olive oil

2

(approximately 3/4-pound)

Ribeye steak

freshly ground black pepper
Instructions
In a tiny bowl, combine the herbs with the salt. Add the olive oil and mix.


Preheat a stove-top grill or your BBQ on high. While it's heating, rub both sides of each steak with the herb mixture, using all of it. Then crack a bit of black pepper on both sides.


Place the steaks on the preheated grill -- you should hear a sizzling sound right away. If you don't, your pan is not hot enough yet. Wait until it's very hot and listen for the sizzle! Try not to move the steak during the first couple minutes of cooking. This will allow it to form a, "crust."

Lower the heat to medium-low, and continue to cook until the desired doneness. For medium-rare, cook for about 3 minutes per side.

Remove the steaks from the grill, place them on a plate, and cover with foil. Let the steaks rest for 5 to 10 minutes before slicing.
Have you tried this recipe?
I'd love to see it on Instagram! Tag me at @cookingontheweekends or leave a comment & rating below.
Save
Save