Beautiful, refreshing, and perfectly scented with rosemary and honey, these delicious oranges can work their way into any meal, and are especially lovely for dessert.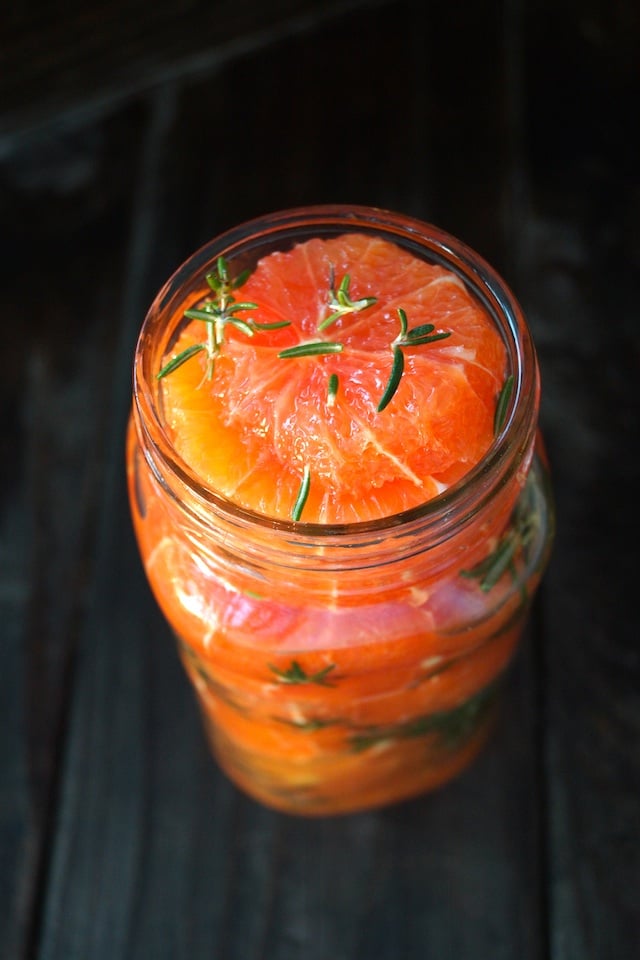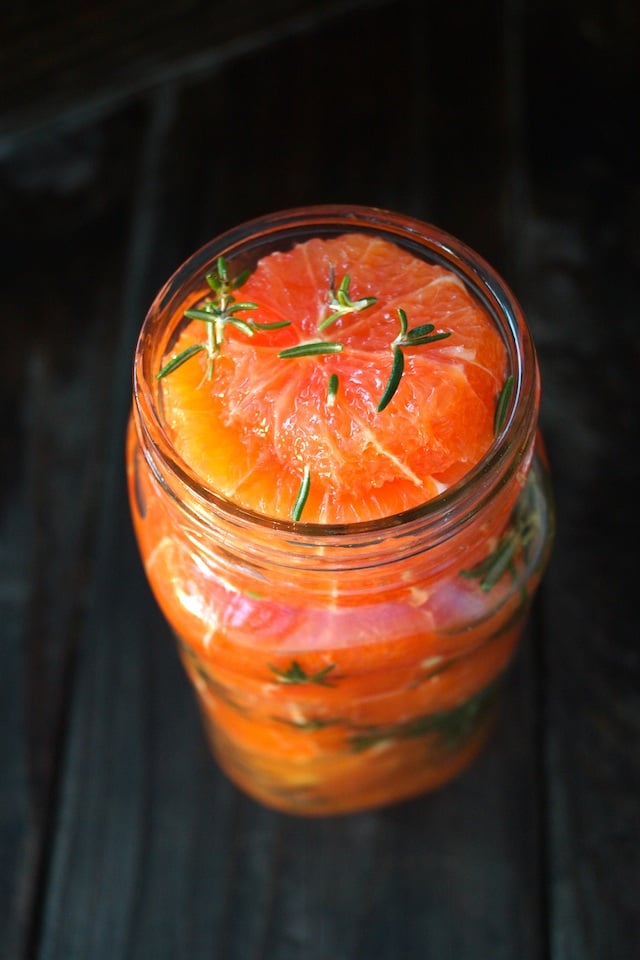 Do you remember when I introduced you to Cara Cara oranges?  An epic day in history, I know. 😉
I passionately adore them.  I eat them daily when they're in season, from mid-December through April.  (Do not miss them!  You have another 2 months to become a fan. I've been seeing them regularly at Trader Joe's, Gelson's and Costco.)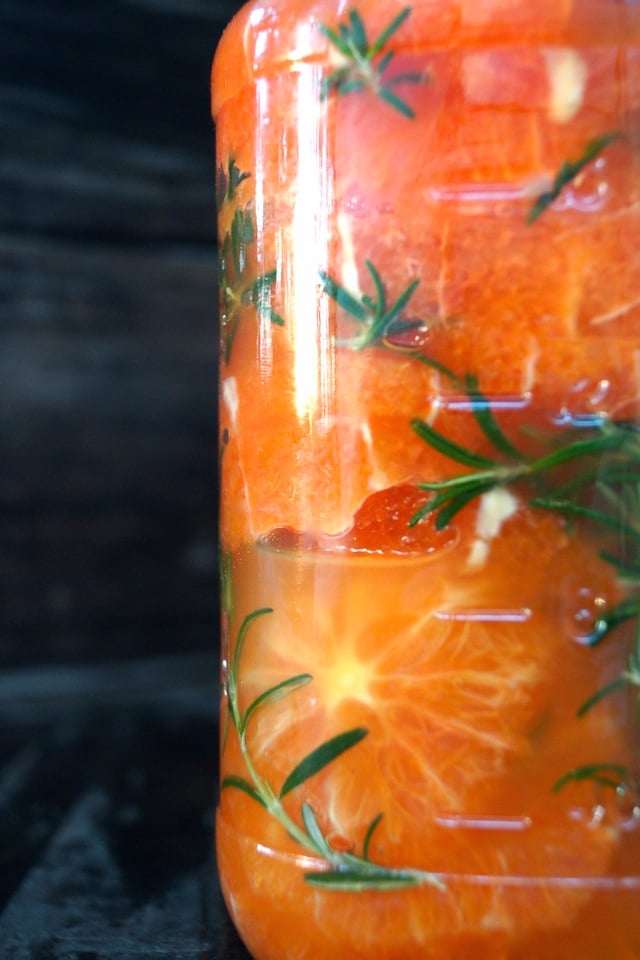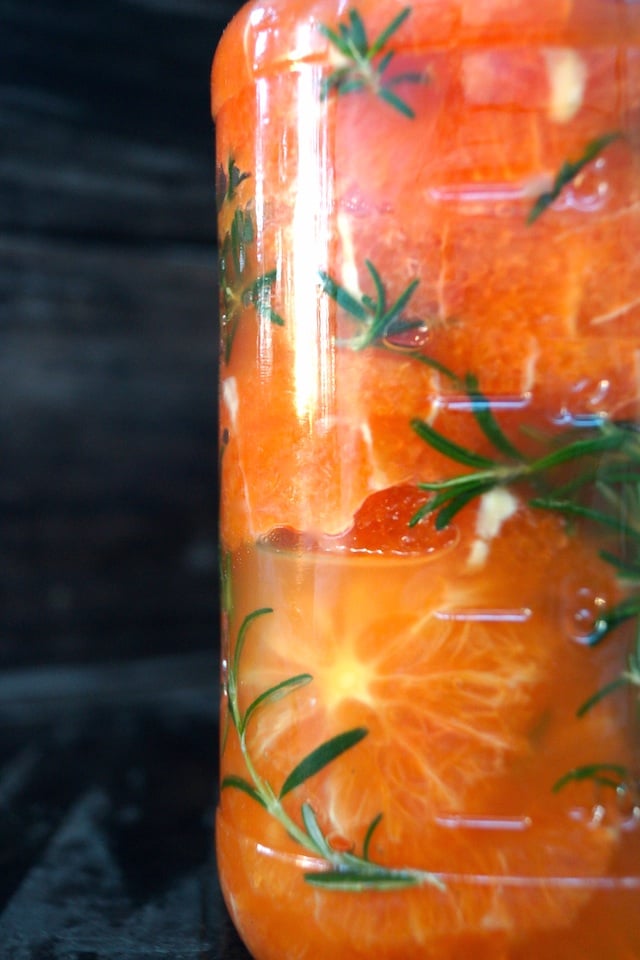 They're amazing in my Pickled Ginger-Citrus Salad with Wasabi Dressing, fabulous to juice and drink, and truly the most delightful to simply eat out of hand.
That said, I eat Cara Cara's so often that I love trying new things with them, and this most recent creation is lovely.
Subtly flavored with rosemary and honey, the oranges are wonderful served as a first course for dinner, with granola and yogurt for brunch or breakfast, and are dynamite over vanilla bean ice cream for dessert!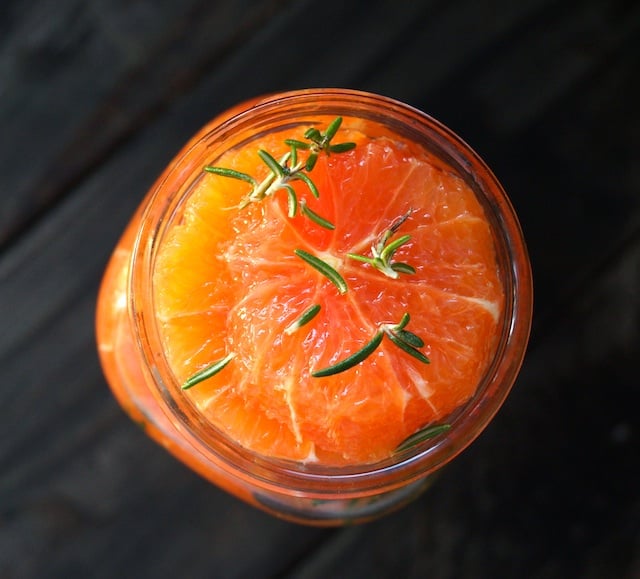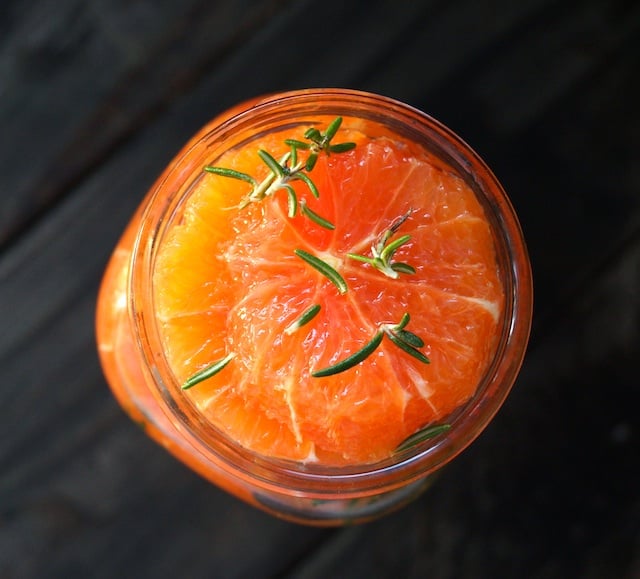 Enjoy them any way you please!
Rosemary-Honey Marinated Oranges Recipe
Active Work Time: 20 minutes Marinating Time: at least 24 hours
Ingredients
1

20-ounce jar with a lid

about 6 small-medium sized Cara Cara oranges

see notes

about 2 tablespoons honey

a few sprigs fresh rosemary

washed and dried

juice from 1 small Cara Cara orange
Instructions
Peel the oranges by slicing about 1/2-inch off of each end of each one. Then, standing them on one of their flat bases, use a paring knife to carefully cut just between the pith and flesh, moving the knife downwards and following the curve of the orange. Continue this all the way around the fruit, and when you're done, if there's any remaining pith, go back and remove it. (

Here is a photographic guide for How to Cut Citrus

.)

Now cut the oranges horizontally into thin (approximately 1/4-inch) round slices. Set aside.

Gently remove the leaves from one or two of the rosemary sprigs and set aside.

Add a few slices of the oranges into the 20-ounce jar, drizzle with about 1/2-teaspoon of the honey and a few of the rosemary leaves. Repeat this process until you've reached the top of the jar. If you've reached the top and still have a few orange slices left, gently press down of those already in the jar. Add a few rosemary sprigs to the jar, along the sides, between the sides of the oranges and the glass. Now pour in the juice, close the jar tightly and let the oranges marinate for at least 24 hours, and up to 5 days, in the refrigerator.
Recipe Notes
While I love Cara Caras, use any orange variety you like.
Save