Top 10 Things to Grill This Summer! From succulent steak and juicy watermelon, to earthy mushrooms and crisped corn, there's no topping foods grilled to perfection to serve on Memorial Day, or any time during the warm summer months!
Best Grilling Recipes for Summer
FRUIT & VEGETABLES

Grilling Fruit
In most cases fruit can be treated like vegetables in terms of grilling, typically just with a shorter cooking time. Watermelon is a great fruit to grill because you can cut thick slices and the flesh is firm, even when it's ripe.
1. Chile-Lime Grilled Watermelon
This watermelon is an incredible combination of sweet and spicy and is the perfect compliment to any grilled meat or vegetable.
2. Marinated Grilled Portobello Mushrooms
Packed with mouth-watering Asian flavors, these mushrooms are a fantastic side and will make your vegan and vegetarian guests very happy.

3. Grilled Green Onions
Also called Scallions, these onions are incredibly delicious and the perfect spring or summer side dish. It's so easy to throw a handful of green onions on the grill next to the main course. They only take a couple of minutes to cook, and they'll brighten any plate.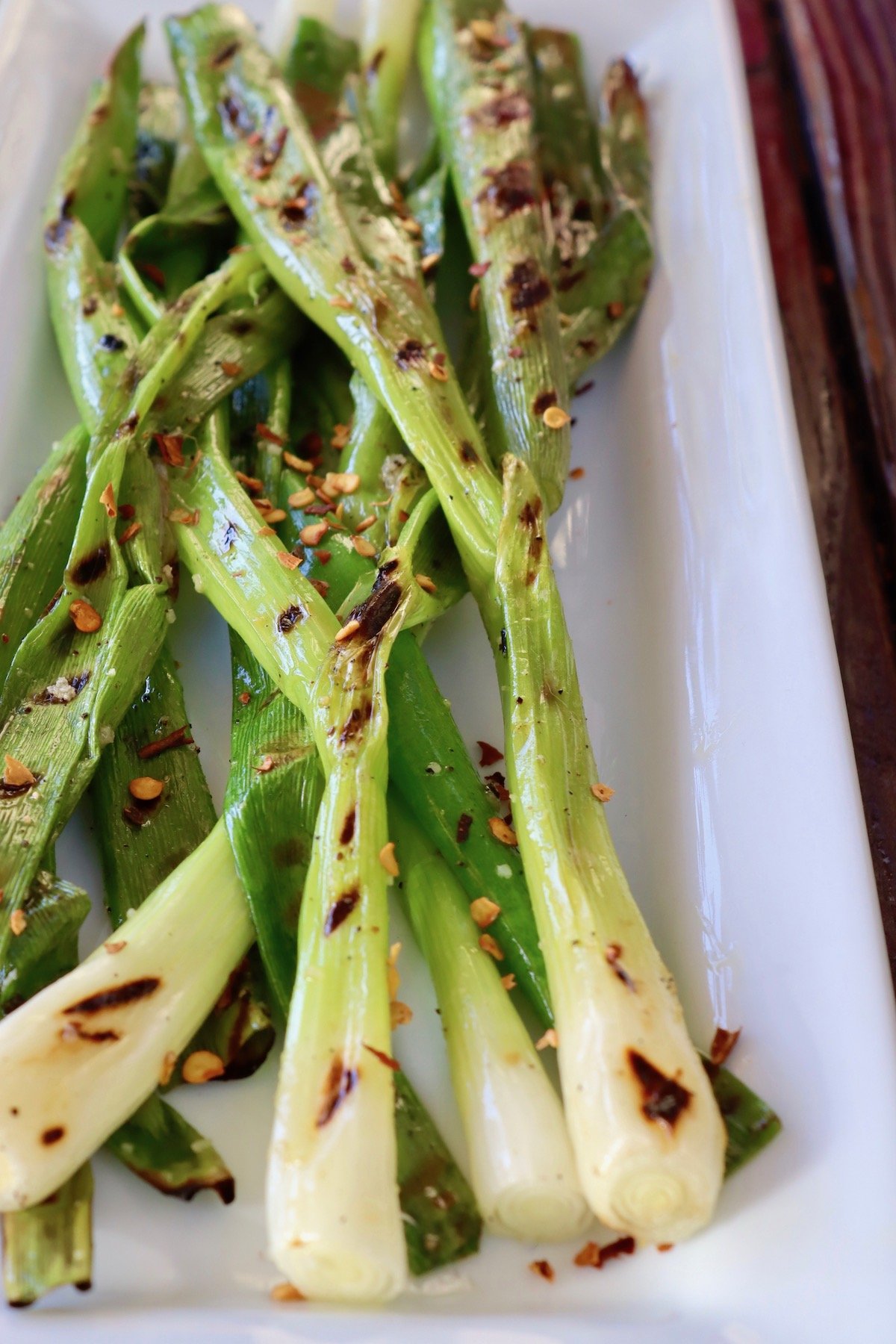 4. Grilled Asparagus in Foil
With just a few ingredients and big delicious flavors, this is another one that's easy to prepare and throw on the grill alongside your main course for outdoor spring and summer meals.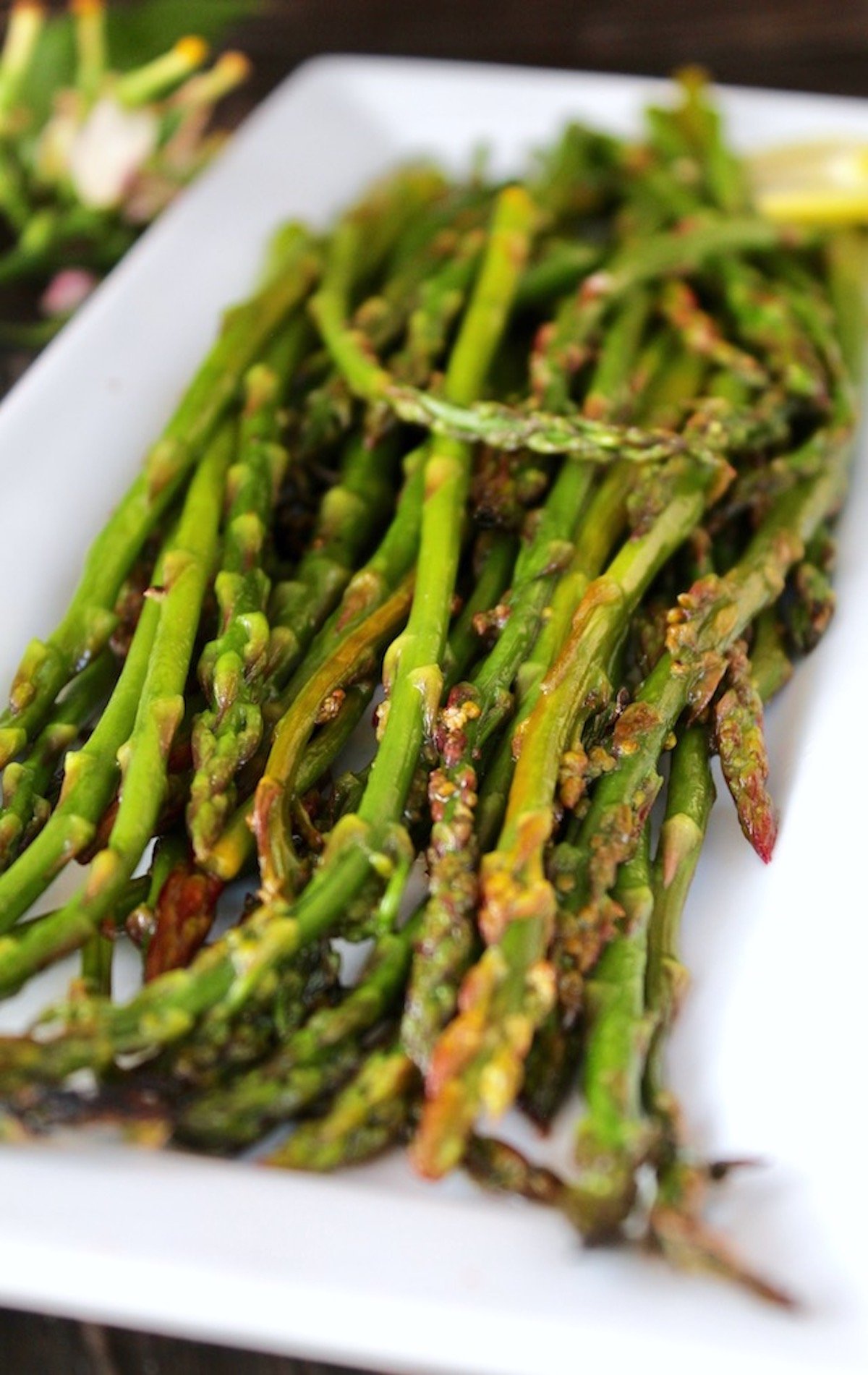 5. Lemon Pepper Grilled Corn
I don't know about you, but I feel like having corn on the grill is a must at any barbecue!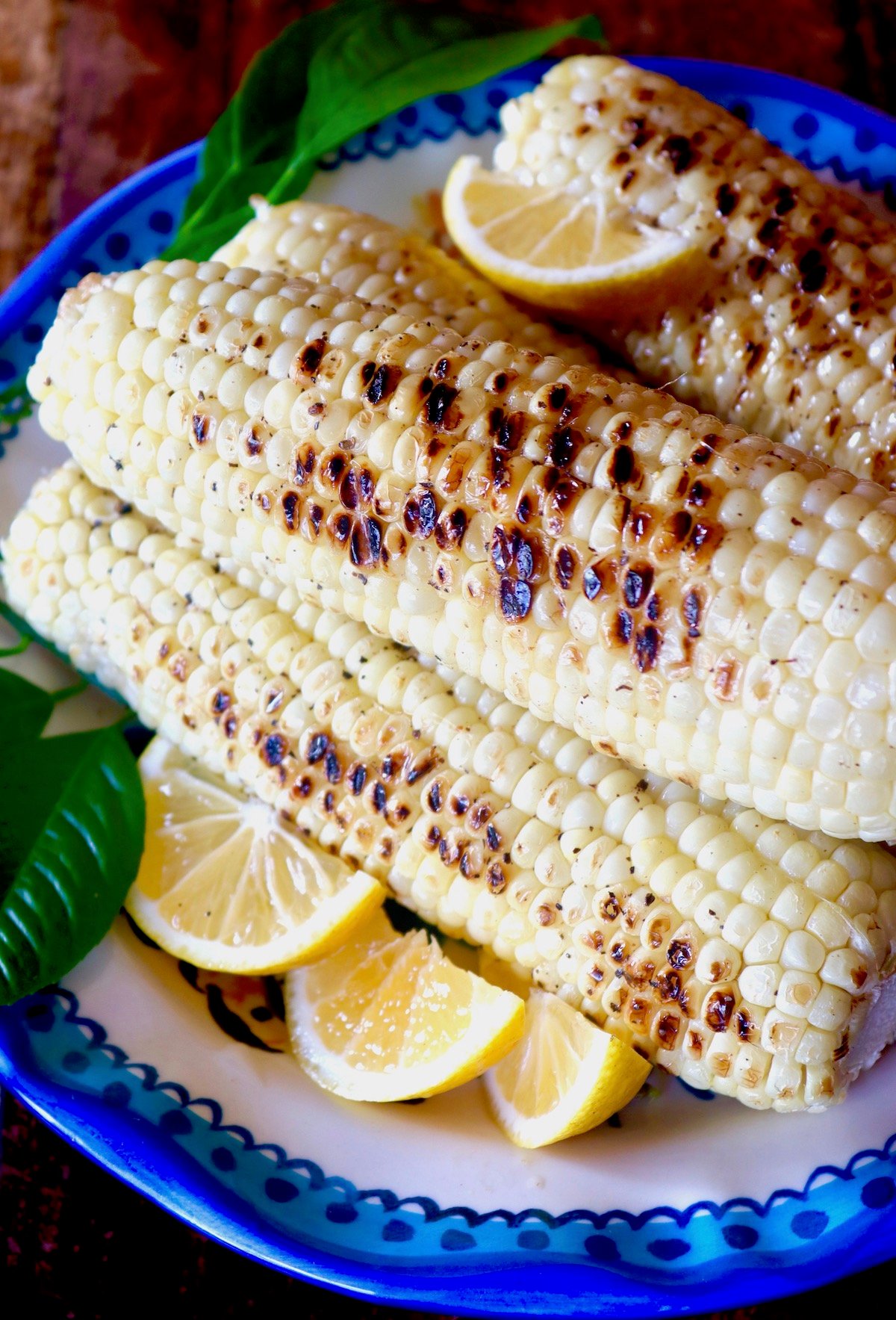 MEAT & POULTRY
6. Red Goddess Grilled Flank Steak
This is one I make year round, and it's especially fun for a barbecue -- with its super scrumptious and gorgeous sauce, it always wows a crowd!
This next steak recipe is one of my all time favorites, and guests can never get enough! It's absolutely fantastic served with Spicy Asian Slaw with Basil.
7. Grilled Coffee Balsamic Flank Steak
With the aromatic, deep, rich flavors of coffee, a touch of sweetness, and the char from the grill, this steak is amazing!
8. Lavender-Rosemary Grilled Ribeye Steak
Quick and easy, it will taste like it took hours and incredible skill. It bursts with aromatic, fresh and earthy flavors. Cooking with lavender puts a unique twist on recipes like this one.
9. Grilled Jalapeño Pepper Jack Turkey Burger
Smoky and spicy with melting cheese throughout -- this burger is not to be missed!
10. Rosemary Lamb Skewers
Absolutely bursting with Mediterranean flavors, they're quick, easy and over-the-top delicious! Lamb and rosemary recipes are always a hit!
I hope you love all of these awesome things to grill this summer, or any time.
Enjoy!
Cooking On The Weekends is a participant in the Amazon Services LLC Associates Program, an affiliate advertising program designed to provide a means for sites to earn advertising fees by advertising and linking to Amazon.com.


Save