Warm Castelvetrano Olives recipe is an amazing, super quick and impressive appetizer to prepare. There's just something magical about warm olives!  You and your guests won't believe how much a little bit of heat can enhance the olives.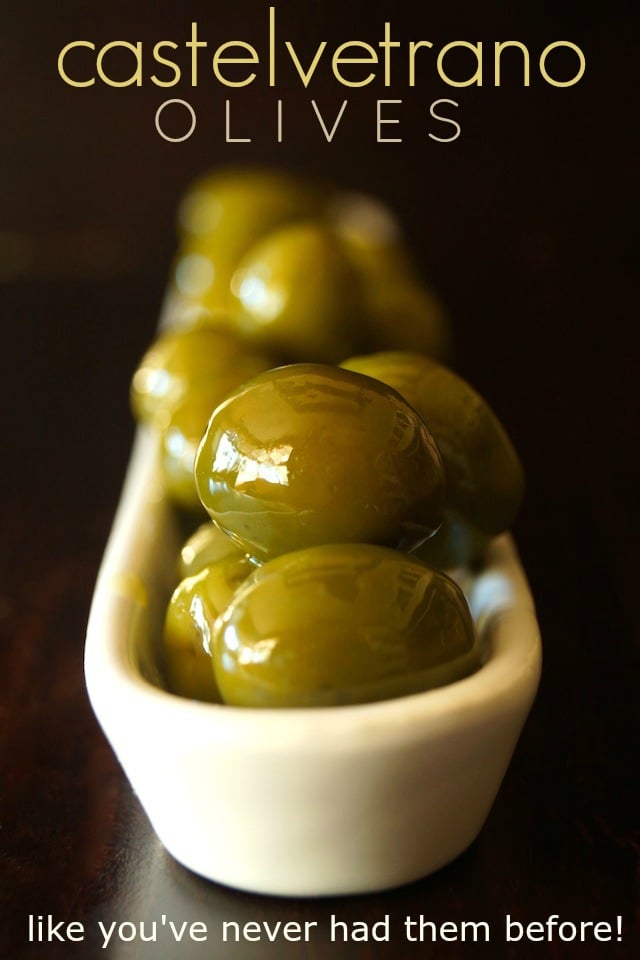 Warm olives are a huge crowd pleaser, unbelievably delicious, and quite possibly the most simple hors d'oeuvre or appetizer you'll ever make.
I think there's recipe inspiration everywhere -- however, when I eat in a restaurant with a great chef and creative menu, it's usually a sure thing.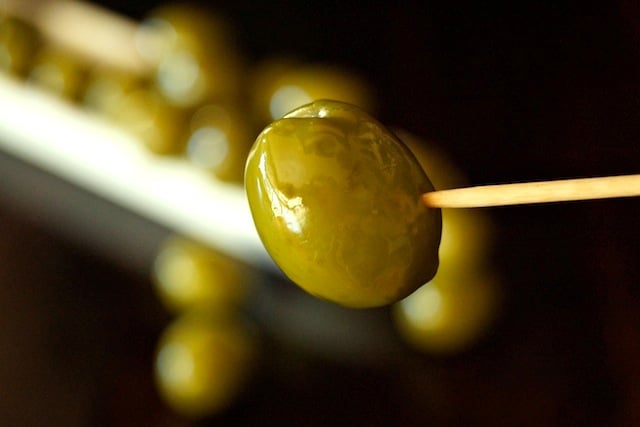 Inspiration for Warm Olives
A couple of weeks ago we went a restaurant I'd never to before. We ordered a handful of things -- the more to try, the more inspiration, and the more fun.
Among many other tasty treats,  we ordered the olives which were listed under the Small Plates section of the menu. It simply said "Warm Olives," without any sort of description.
When our server brought them to our table, she said, "Your olives should be very warm, but they might be hot." I'd say they were somewhere in between -- the perfect temperature.
What are Castelvetrano Olives?
From Sicily, Italy, beautiful Castelvetrano olives are typically large, crisp and juicy -- all at once.
Opposite of many olives, which are pungent and salty, these have a delicate, clean fruity flavor.
Since their flavor is more subtle, Castelvetrano Olive recipes are especially divine.
What olives can you substitute for Castelvetranos?
Cerignola olives are my first substitution choice, and though much smaller in size, Picholine Olives would also be excellent.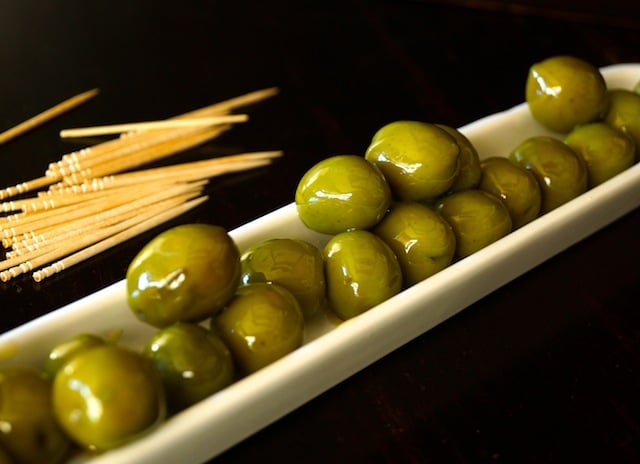 Now imagine that delicious bite of fruit simmering briefly in hot Extra Virgin olive oil. It's takes them from a nine to a ten+ in an instant.
I hope you might think about serving Warm Castelvetrano Olives at your next soirée.
Enjoy!
A few recipes with olives: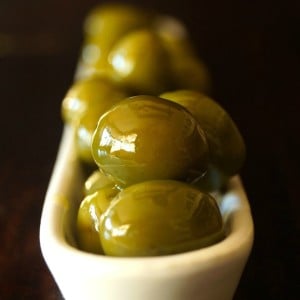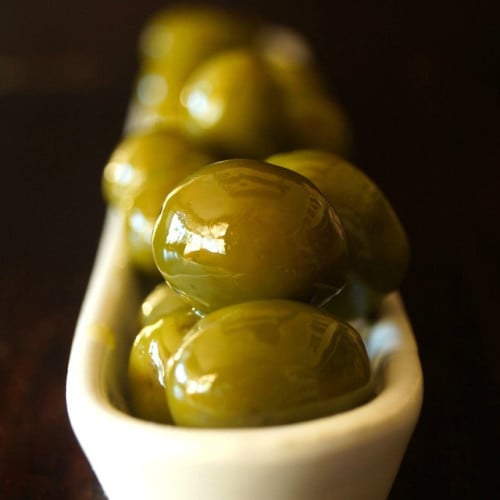 Warm Castelvetrano Olives
There's something magical about serving olives warm!*You'll see there aren't measurements in this recipe -- you'll simply use as many olives as you want, and enough oil to cover them.

Instructions
Remove the Castelvetrano olives from their brine with a slotted spoon or small strainer, and add them to a small pot.

Pour in a high quality Extra Virgin olive oil, just to cover the olives.

Turn the heat to medium and once you see tiny bubbles, let the olives simmer just until they're hot, about 2 minutes.

Use the slotted spoon or small strainer to remove them from the oil and serve immediately!
Have you tried this recipe?
I'd love to see it on Instagram! Tag me at @cookingontheweekends or leave a comment & rating below.
Cooking On The Weekends is a participant in the Amazon Services LLC Associates Program, an affiliate advertising program designed to provide a means for sites to earn advertising fees by advertising and linking to Amazon.com.