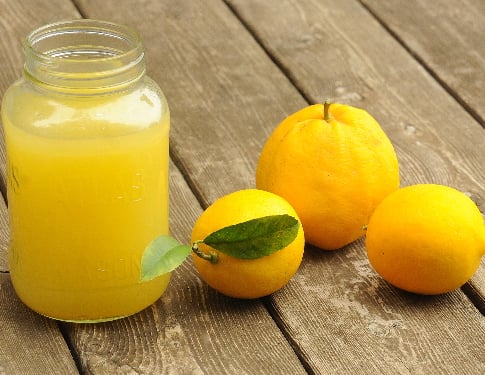 I absolutely love seeing my mom in her kitchen, working on a project with the antique cooking tools she's collected over the years.
The other day my dad brought in a couple dozen lemons from the Meyer lemon tree in the backyard.  My mom's been making lemonade ever since the tree has been producing lemons — she will never let a single lemon go to waste.  If it's not in the lemonade, it's squeezed on fish, whipped into a dessert, or added to tea.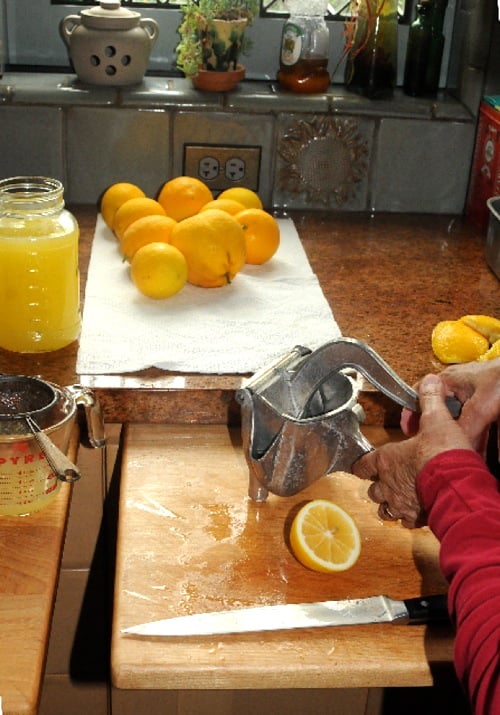 When I walked in the kitchen where she was busy cutting and juicing the lemons, I was immediately struck by the beautiful workspace she'd unintentionally created.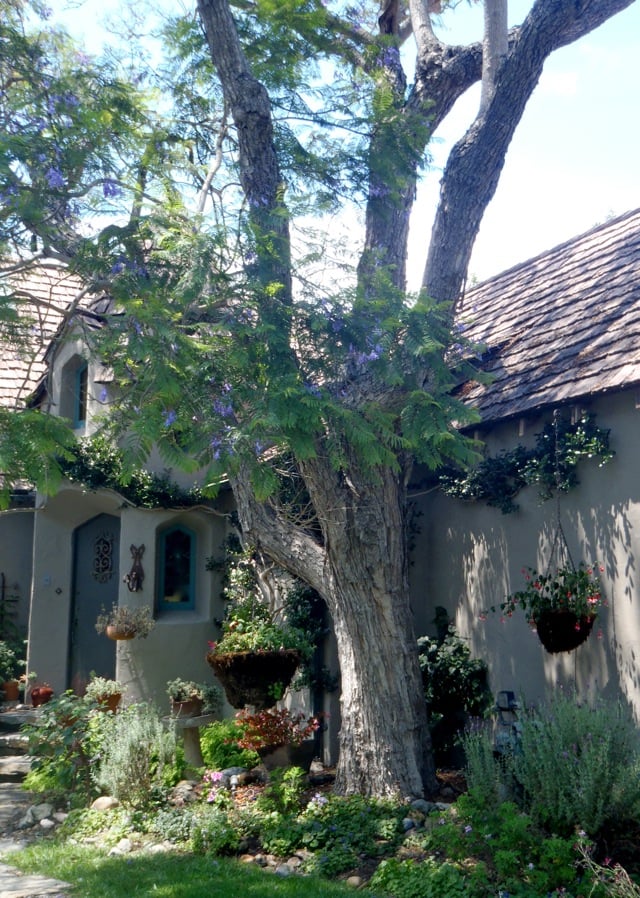 This huge Jacaranda tree has stood in my parents' yard since before I was born.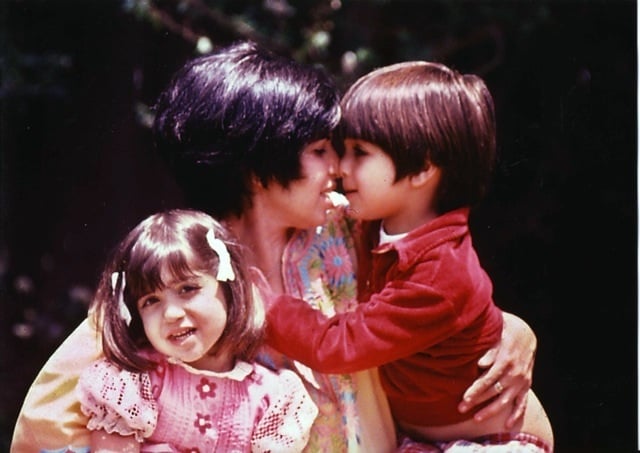 Me, my mom, and brother — under the Jacaranda tree in the 70's.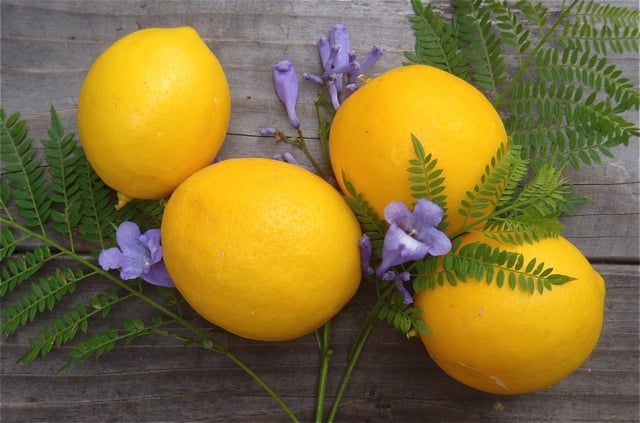 The common thread between the Jacaranda flowers and the lemonade are that both will forever make me think of my mom and dad and their gorgeous gardens. And don't the lilac-colored flowers and the golden lemons just look so pretty together!?
My mom's recipe is quick, easy, delicious and the perfect summertime drink!
My Mom's Meyer Lemonade Recipe
Ingredients
½ cup granulated sugar
2 cups water
2 cups Meyer lemon juice
Dash of salt
Instructions
In a small saucepan, heat the sugar with the water until it's dissolved. Remove from the stove and pour it into a large pitcher.
Add the lemon juice and a bit of salt. Stir to blend.
Once the lemonade has cooled to room temperature, place it in the refrigerator.
Serve chilled over ice.
Notes
Meyer lemons are thought to be a cross between a standard lemon and an orange. They have smoother, thinner skin, a wonderful tangy aroma and are also sweeter and less acidic than most other lemons.
Find out
here
why I like to write about flowers on Friday's!
Save
Save