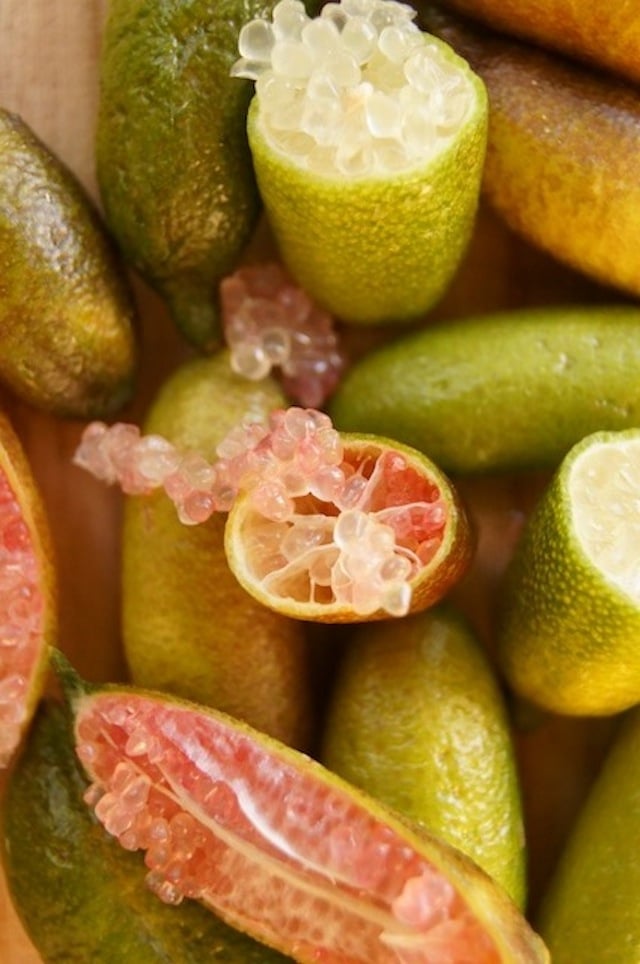 A few months ago I was at Melissa's Produce and took a quiz of sorts — to identify various exotic fruits and vegetables.
While I do fancy myself someone who knows about most food related things, I had to leave a few blank.  GASP!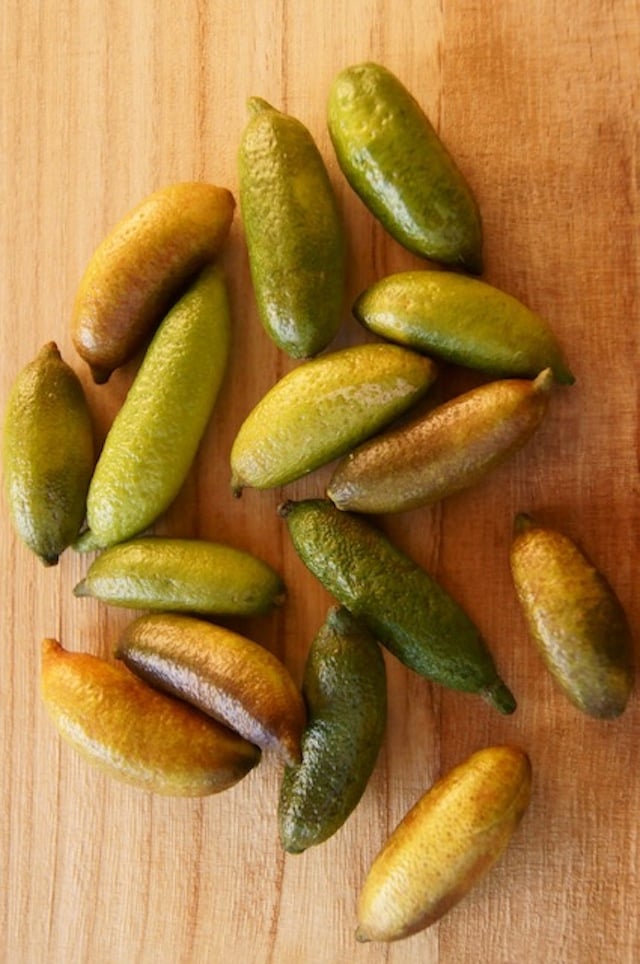 I did suspect these adorable fruits were a citrus of some sort, but wasn't sure enough to write it down.  Once learning they were limes, I wasn't too surprised.
What did surprise and totally delight me was what was going on inside of these guys' thin, greenish-pinkish-yellowish skin.
They were filled with hundreds of tiny balls of juice — edible bubbles, if you will.  These "bubbles" literally pop between your teeth. Oh my!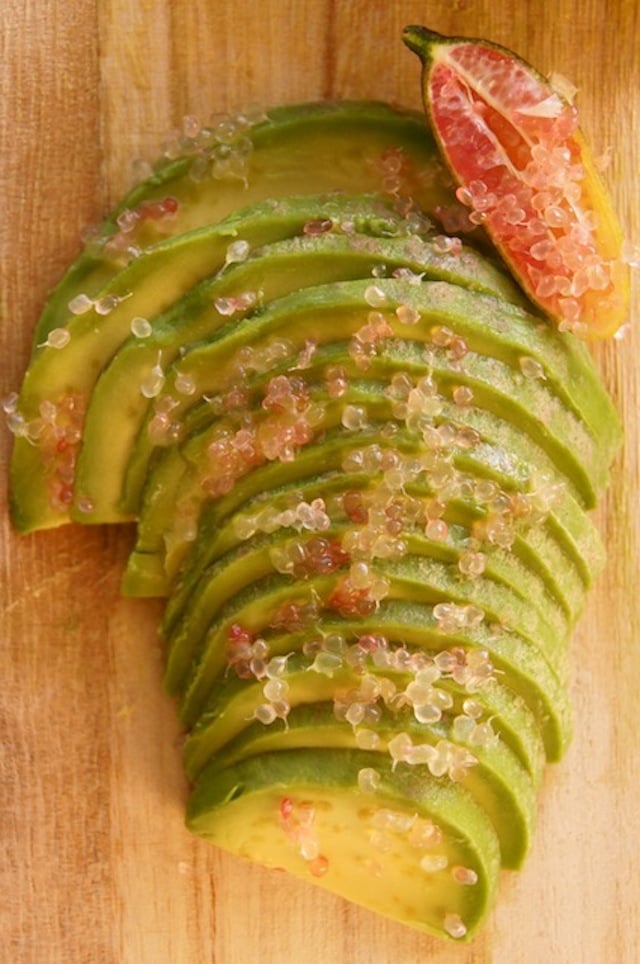 Native to the rainforest regions of Australia, these delicious delicacies are a huge trend in produce at the moment.
They seem to be especially popular among mixologists, as they are a big hit in cocktails. However, they are fabulous when paired with a variety of other foods, too.  My favorite way to enjoy them has been with avocados.  And they are absolutely stunning!
Don't you think?
Some call these citrus caviar, while others refer to them as citrus pearls or citrus pop rocks.  I call them an incredibly unique and delicious treat!
Finger limes are a micro-citrus (a few inches long at most), and the flavor of these treasures is somewhere between a lime and a grapefruit.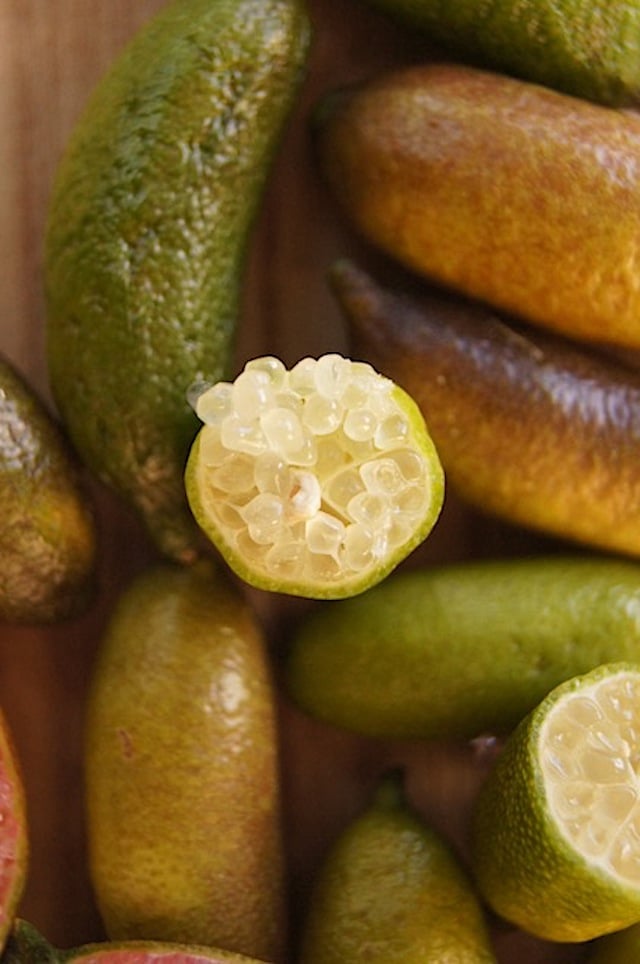 Finger limes are typically in season from September through January.  They can be stored for up to 3 weeks in the refrigerator and about a week on the counter. 
You will likely find Finger Limes at Whole Foods, and if you're in Los Angeles, the Santa Monica Farmer's Market should have them too.  Otherwise, you can in get more information here.
Here a few delicious looking recipes I've found that use Finger Limes:
Finger Lime Mojito Cheesecake Trifle
Finger Lime and Elderflower Gin Fizz
Finger Lime Seared Scallops and Wakame Salad
Finger Lime Panna Cotta with Finger Lime Syrup
This is not a sponsored post — I am simply enamored with this cool item!
Save