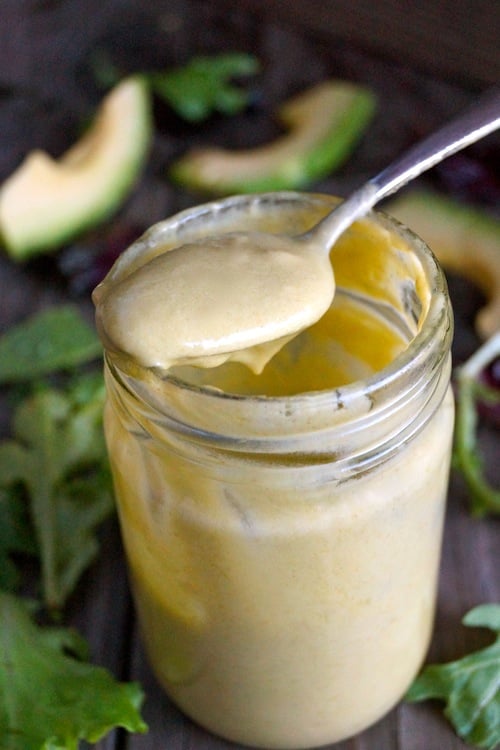 You know when you have so much to do that you don't know where to begin?  And you just want to do nothing, which isn't really an option?  So maybe you make a "to do" list?  (And if you're me, you also review and/or add to a "recipe idea" list.)  Then you procrastinate more by making a perfect cup of coffee?  And so on.
That pretty much describes my morning yesterday.  That is until I reviewed my running "recipe idea" list.  You see, the idea for this avocado recipe was added to the list many months ago and for some reason yesterday it jumped out at me.  I just had to try it.  Immediately.  And so I did.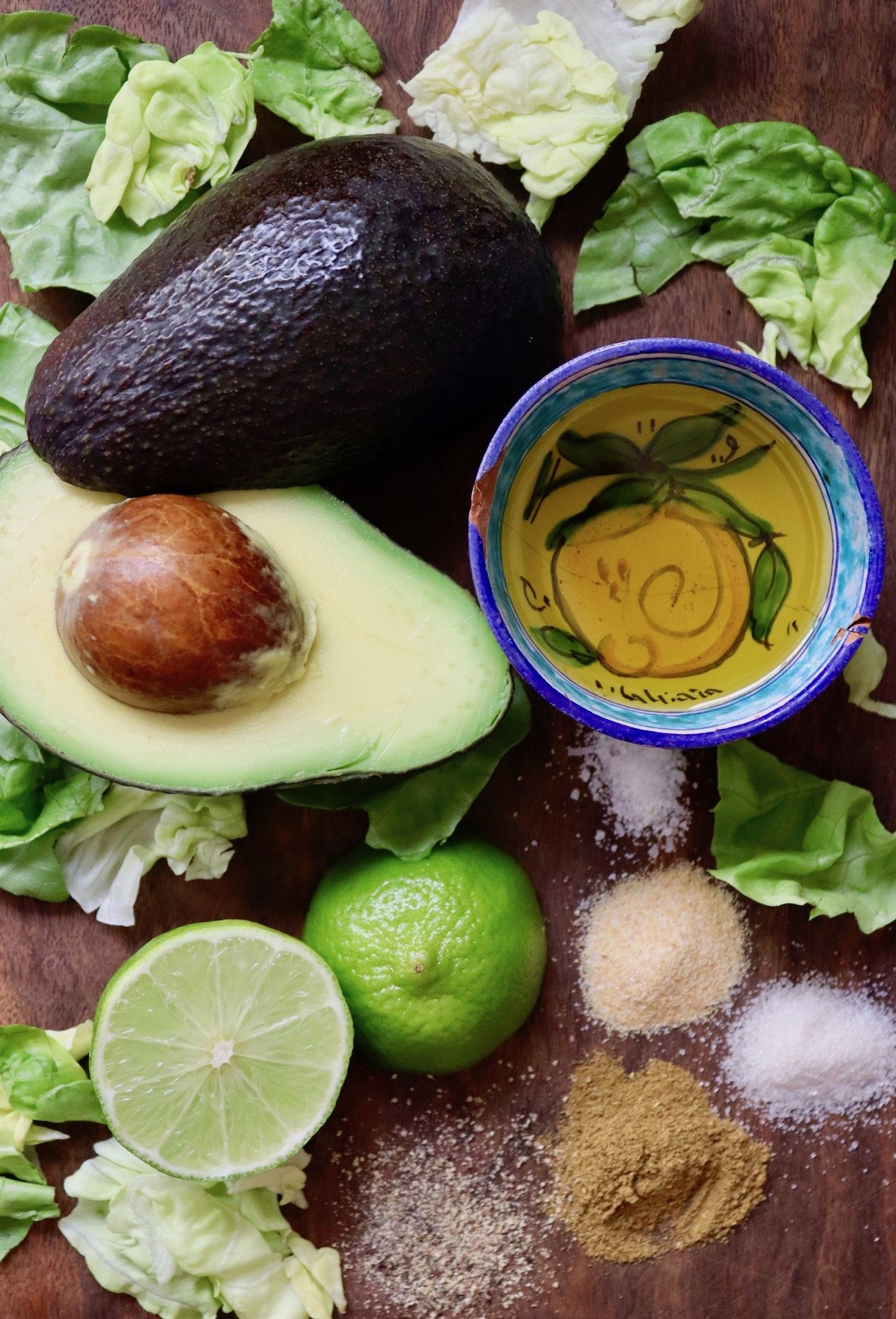 This dressing will bring your salad to another level.  It's also amazing with salmon, meat, chicken or as a dip!
Creamy Lemon-Lime Avocado Salad Dressing Recipe
Serves:
Makes about 1 cup
Ingredients
½ cup plus 2 tablespoons extra virgin olive oil
¼ cup freshly squeezed lemon juice
¼ cup freshly squeezed lime juice
¾ cup avocado chunks
2 teaspoons granulated sugar
1 teaspoon cumin
¼ teaspoon garlic powder
¼ teaspoon sea salt
A few turns of freshly ground black pepper
Instructions
Add all of the ingredients to a blender and blend until the dressing is as smooth as possible.
Notes
If you don't have a blender, mash the avocado with a fork and then mix in the other ingredients, adding the oil last and blending it in slowly.