Recipes for Cinco de Mayo -- from smoky guacamole and fruit-filled salsa, to spicy lettuce-wrapped tacos and fresh ceviche, these Latin inspired recipes are over-the-top delicious, and always a hit!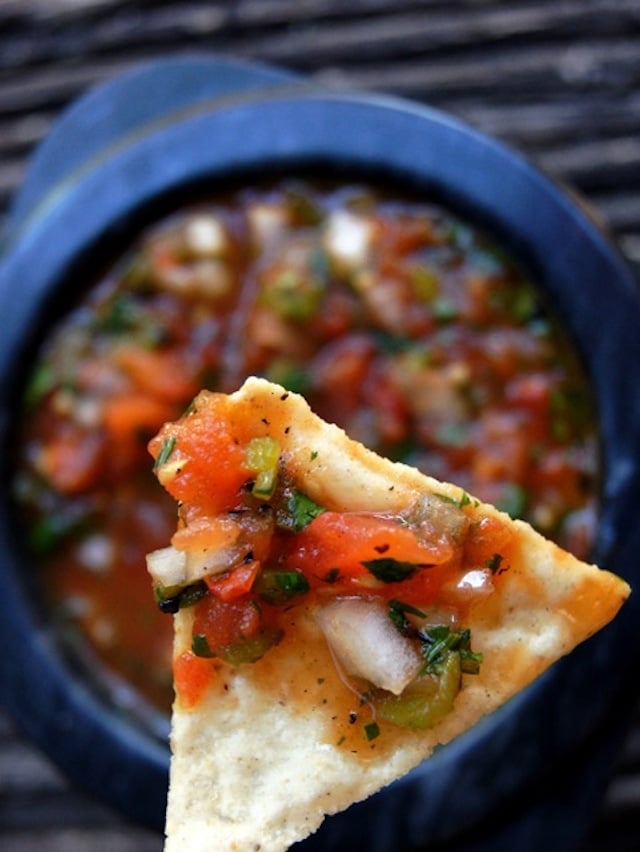 If you're celebrating Cinco de Mayo, here are a handful of absolutely scrumptious recipes.
First, what does Cinco de Mayo celebrate?
In the United States, Cinco de Mayo is very often thought of as Mexico's Independence Day, but it's not. Mexico's Independence Day is actually September 16th.

Cinco de Mayo commemorates a victory over France in the Battle of Puebla on May 5, 1862. It's not widely celebrated in Mexico — in the United States however, the commercialization of the holiday has taken off and is mostly about food.
I could feast on each one of them all day and night -- special holiday or not! I'm hoping you'll feel the same way.
There is something for everyone on this list. Appetizers, main courses, sides and desserts -- meat, seafood, vegetables, fruit and chocolate . . . here we go!
Top 16 Cinco de Mayo recipes . . .
Roasted Tomato Poblano Salsa
The smoky flavor and fresh ingredients in this salsa make it superb for chips, tacos, burritos, or to top meats, chicken and fish. And after all, you can't really celebrate Cinco de Mayo without salsa! Right?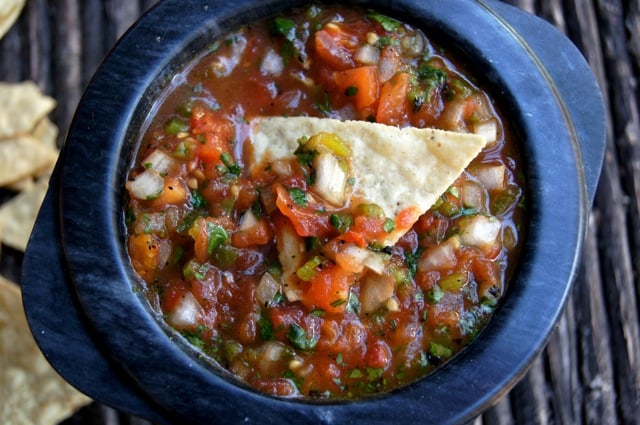 Spicy Potato Soft Tacos
Potato Tacos are absolutely incredible vegetarian tacos. They're a tad spicy, tangy, sweet, and super hearty and satisfying. Easy-to-make, they always draw a crowd and everybody loves them!
Puerco Con Salsa Verde
With succulent pieces of juicy pork, coated with a fresh, spicy Salsa Verde recipe, this popular Mexican dish, Puerco Con Salsa Verde, will have you licking your plate clean.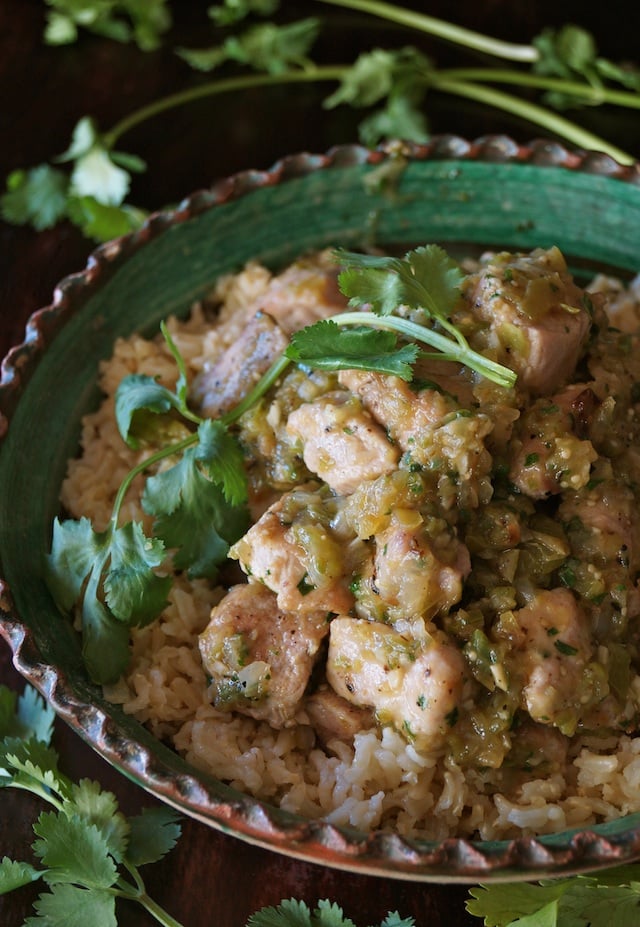 Roasted Poblano-Lemon Guacamole Recipe
Hands down, my favorite guacamole of all time! It's fresh and smoky all at once.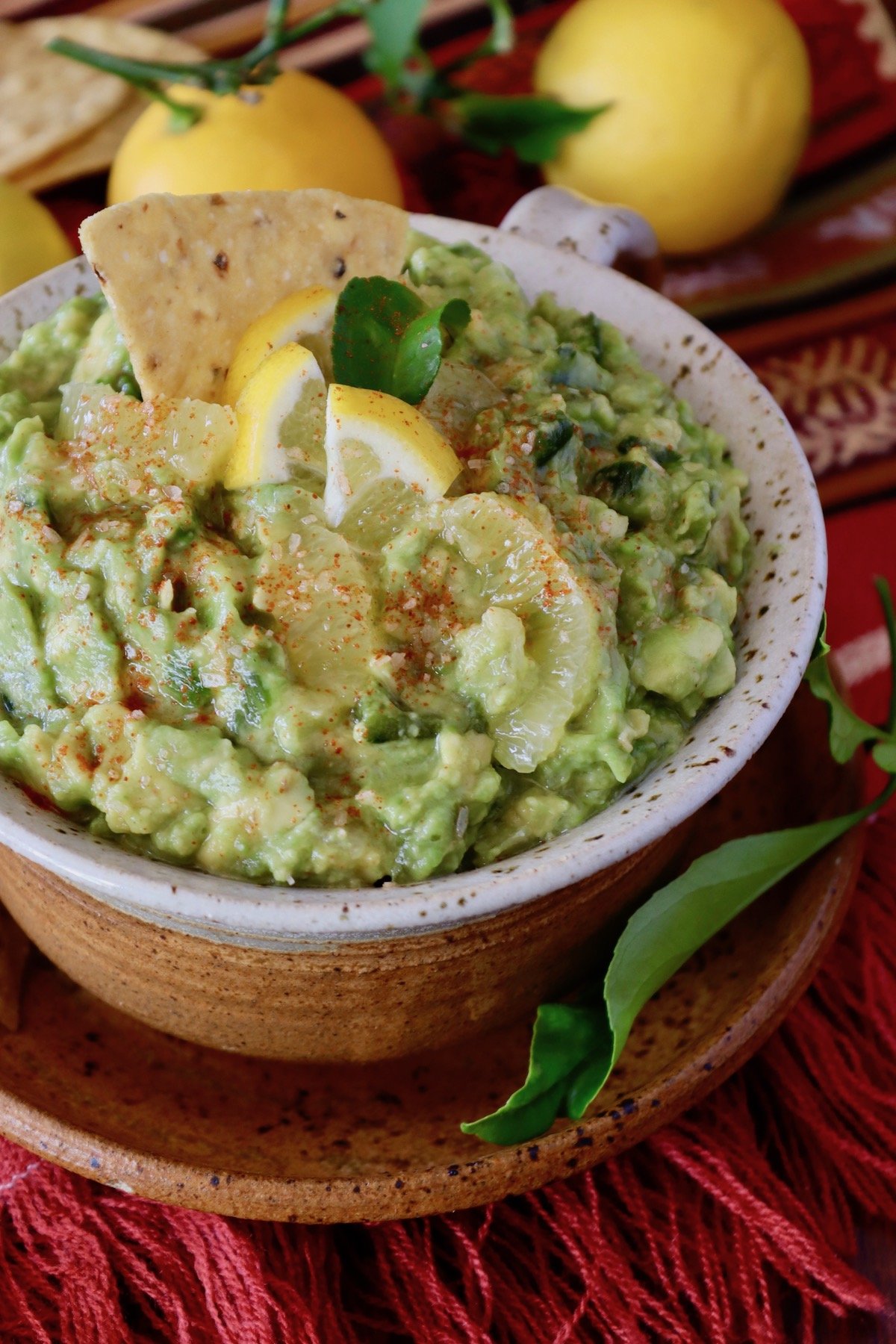 Pepper Jack Turkey-Pickled Onion Lettuce Tacos
These bundles of lettuce are packed with superb spicy, savory flavors, and are perfect for a lighter meal to go alongside the salsa and guacamole!
Tomatillo Shrimp Ceviche
This is the perfect starter for your Cinco de Mayo festivities this weekend! It's fresh, light, and packed with delicious Latin flavors!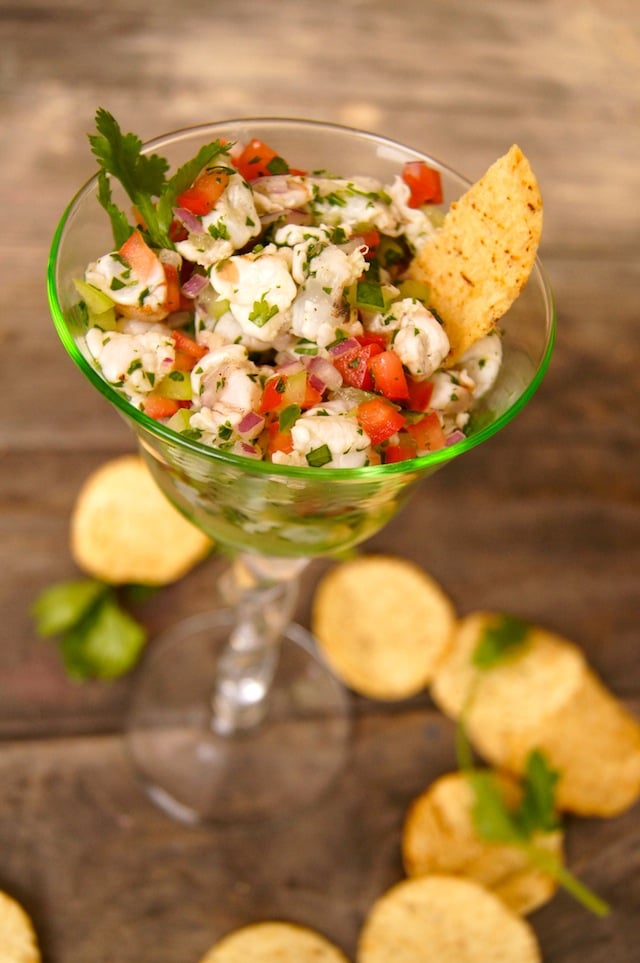 Blackened Fish Tacos
These soft tacos have an amazingly delicious flavor combination. They're spicy, cool, soft, crunchy, hearty and a touch sweet — all at once. You simply won't be able to get enough.
Marinated Achiote Chicken
This beautiful, Marinated Achiote Chicken Recipe, also called Pollo Pibil, is juicy, succulent, and full of rich, deep Mexican flavors.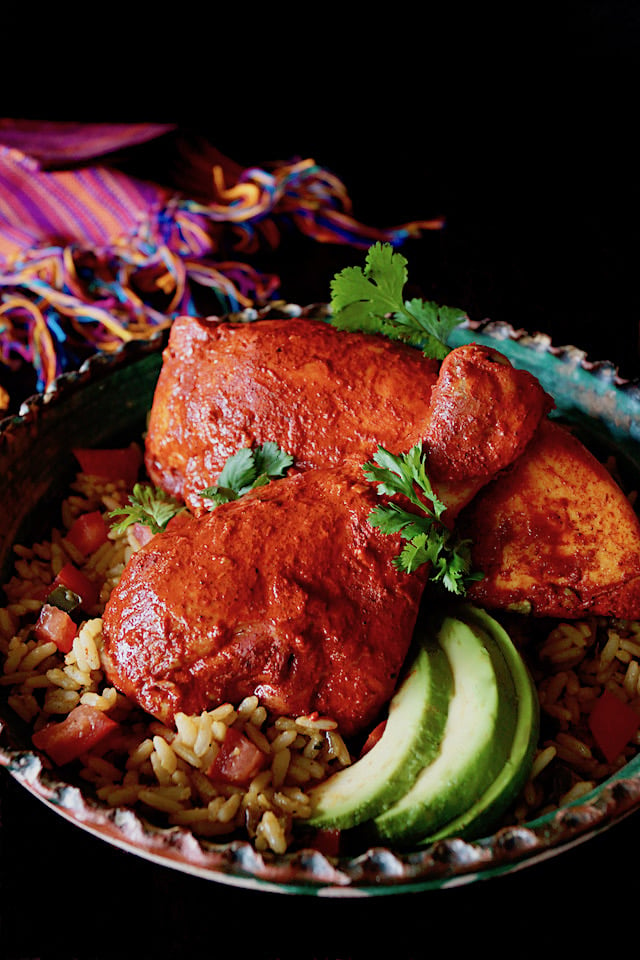 The Best Vegetarian Enchiladas
These are the Best Vegetarian Enchiladas Ever! Not only because of the delicious produce packed into the warm tortillas, but also because of the method in which the vegetables are cooked, and a secret, unexpected ingredient.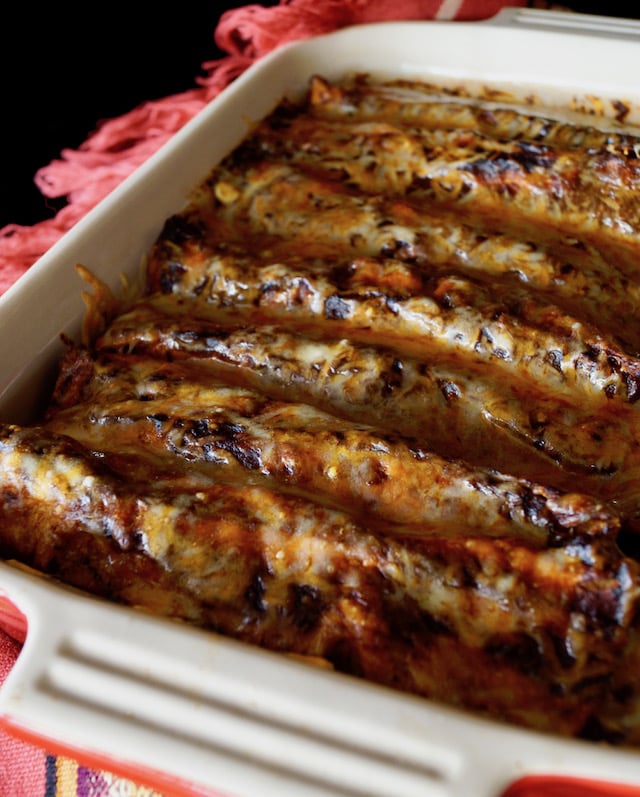 Blackened Mexican Salmon with Lime
This salmon is flavored with lime and an aromatic blackened spice crust made of Ancho chile, garlic, onion and oregano. It's super easy to put together and always a hit.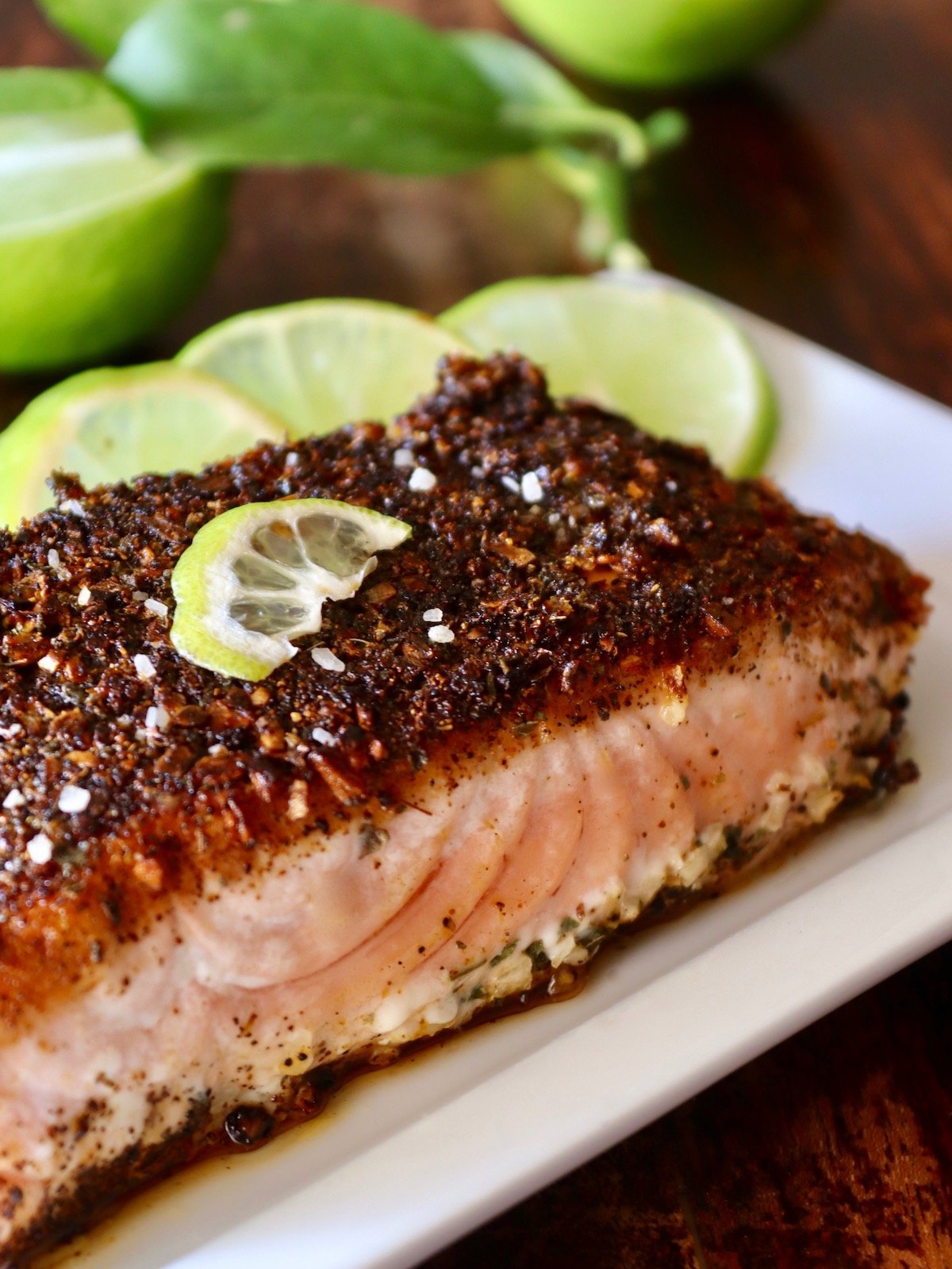 Mexican Black Beans From Scratch
Mexican Black Beans from scratch are easy to make and great to have on hand for a delicious side dish, and for adding to all sorts of other recipes. A fine Mexican herb, Epazote, makes this recipe extra special.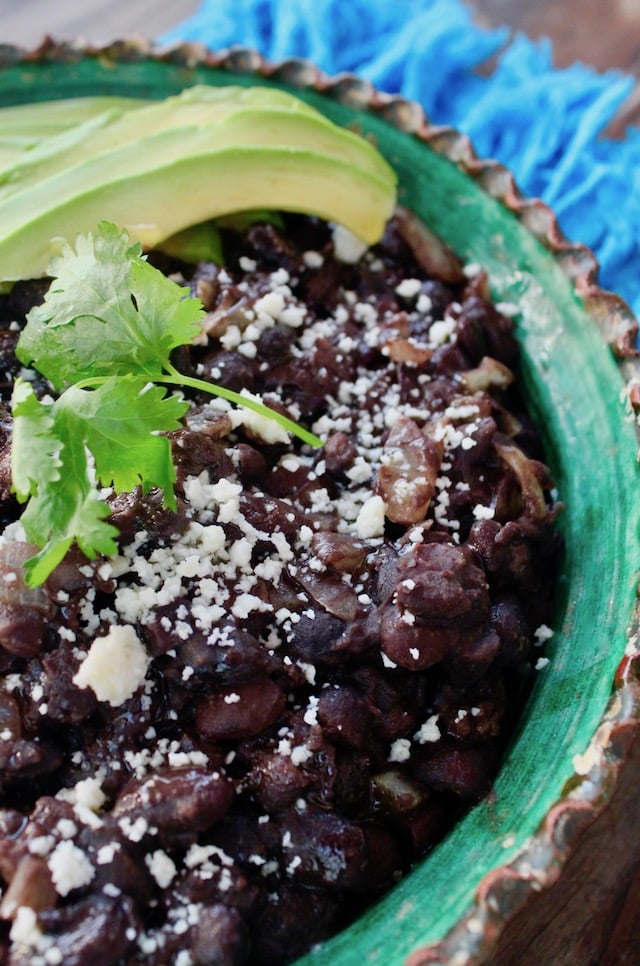 Poblano Rice Pilaf
This rice side dish is a festival of Mexican flavors, and the perfect side dish to almost any meal with a Latin flair.
Mango Avocado Chipotle Salsa
Beautiful and crazy delicious, easy and versatile, it's wonderful in so many different recipes and it will brighten up your summer barbecue or dinner party.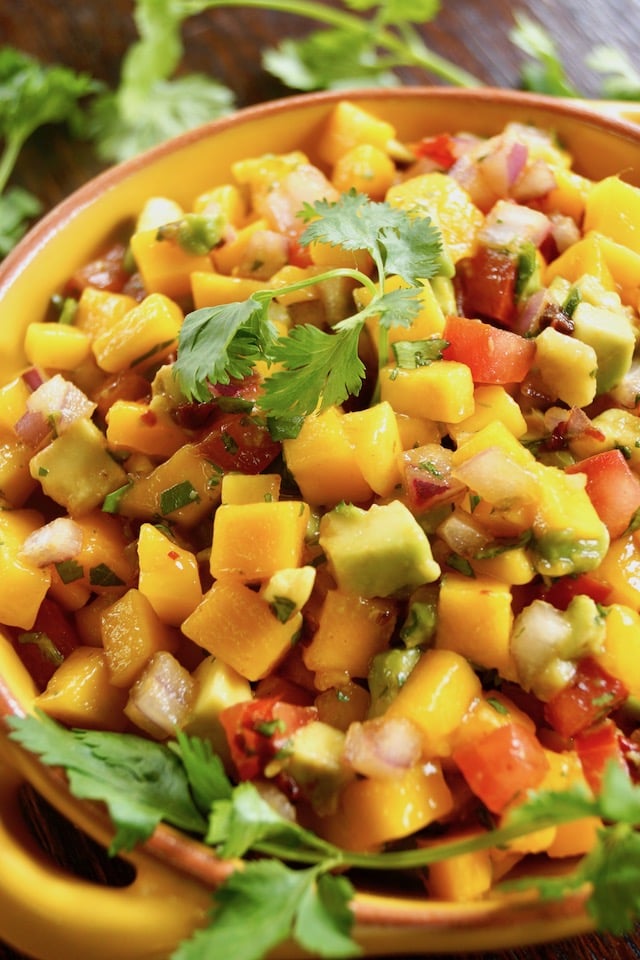 Spicy Mayan Chocolate Truffles
These Spicy Mayan Chocolate Truffles are a sweet and spicy delectable combination, and the perfect way to finish a Cinco de Mayo meal.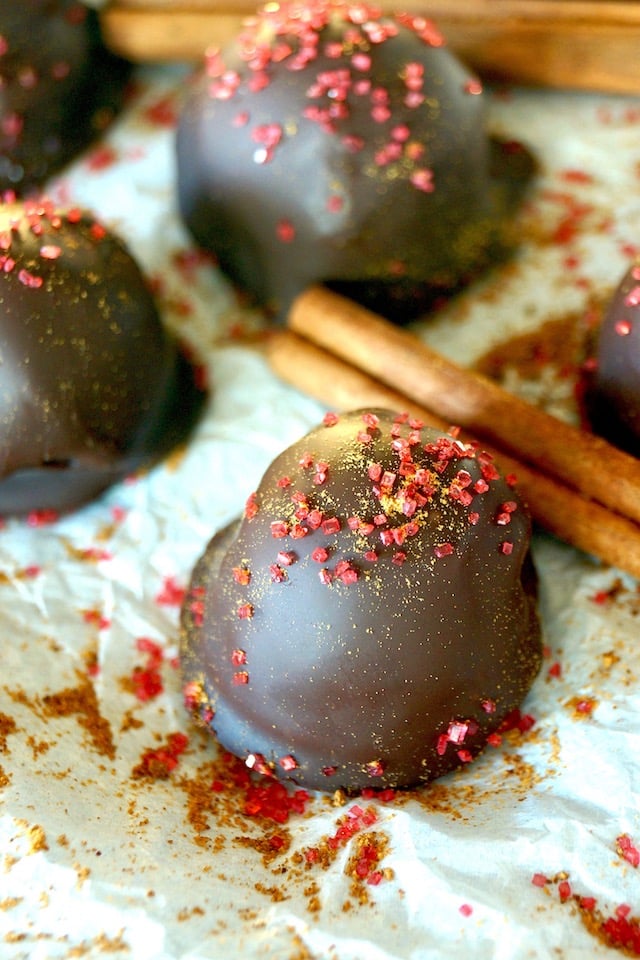 Mexican Chocolate Crème Brûlée
Mexican Chocolate Crème Brûlée is a fabulous Cinco de Mayo dessert. Every rich, chocolatey bite is subtly spiced with cinnamon, and the creamy texture is over the top! Whether you serve this for the holiday, or any day, it's sure to make you happy.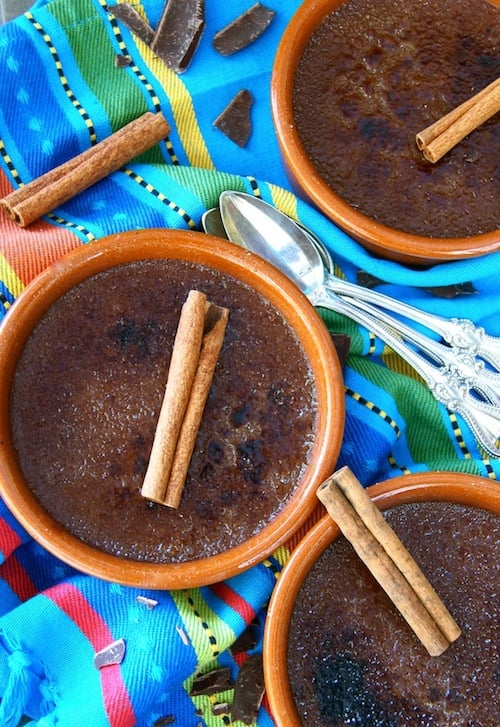 I hope you love these scrumptious Cinco de Mayo recipes as much as my family and I do!
Sa