This collection of show-stopping Thanksgiving appetizers and hors d' oeuvres has something for everyone at the feast. From a salad held in a beautiful pepper and persimmon-melting brie, to glazed dried fruit and cheesy dips, your guests will flip for these!
Thanksgiving hors d'oeuvres and appetizers are my favorite part of the feast.
Okay fine, I'm a pretty big fan of the whole shebang, but there's something special about those first bites. Know what I mean?
Thanksgiving Appetizers and Hors D'Oeuvres
---
Appetizer and hors d'oeuvres can set the mood. And not just the culinary mood, but also the vibe of the gathering.
I go for warmly spiced, a variety of textures and deep flavors -- because for me, Thanksgiving is a cozy, warm holiday.
Some of the following recipes are easy to prepare, and some are a bit more complex, and those are the ones that are perfect when you're a guest contributing to someone else's feast.
All of these recipes will ensure a super delicious first bite!
Ten of the Best Thanksgiving Appetizers and Hors d'Oeuvres
---
Click the titles and/or images for the recipes.
Cinnamon Persimmon Bacon Baked Brie
This appetizer is warm, smoky, sweet and over-the-top delicious!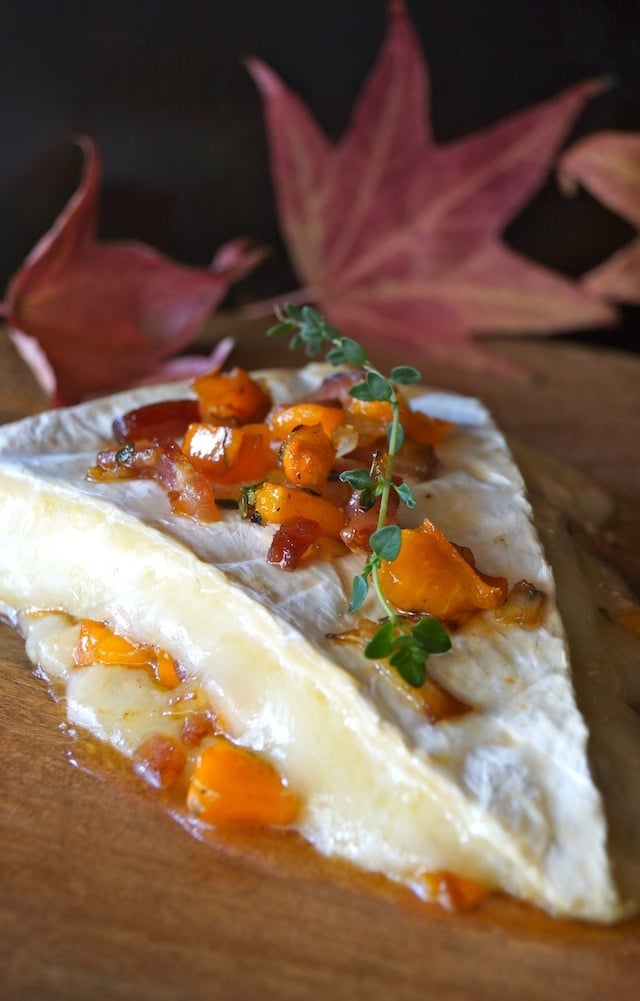 Manchego-Prosciutto Port Glazed Fig Bites
A sweet and savory hor d'oeuvre that's one bite, maybe two, of incredible rich flavors.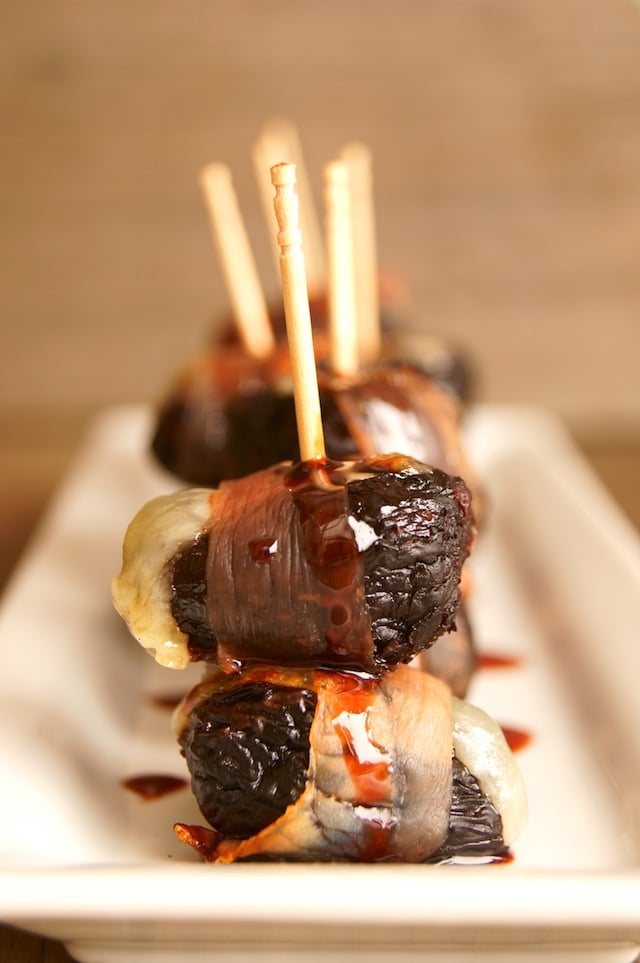 Mini Red Potatoes with Cranberries
These pretty, little bites are a sweet and savory fusion of delicious flavors.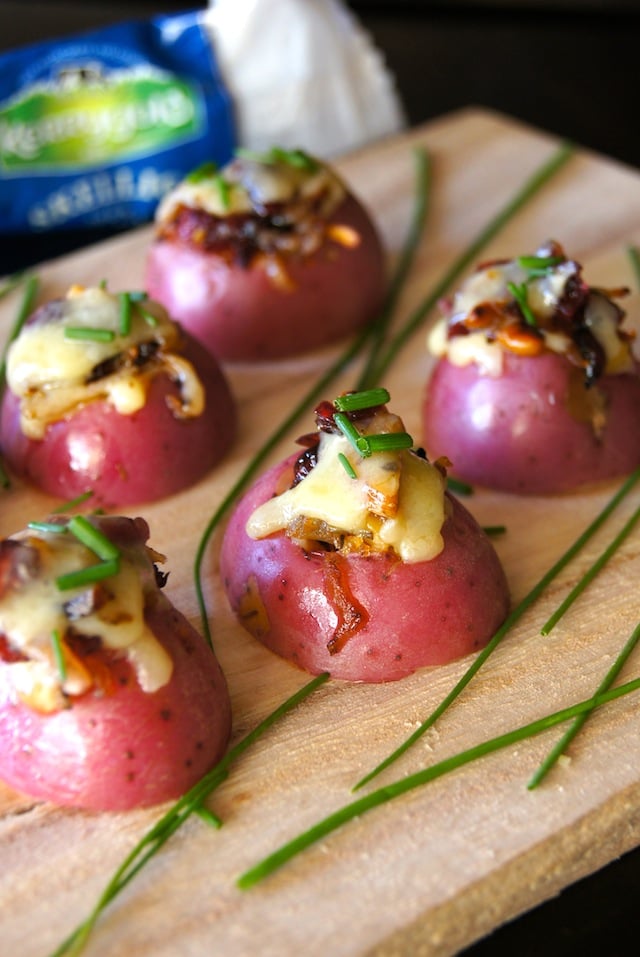 Citrus Mint Caprese Kebabs
Made with tangerines, their vibrant colors and fresh flavors make these stunning kebabs so festive.
Gruyère Spinach Dip Recipe with Spices and Artichokes
Full of artichokes, spices and delicious warm flavors, this is a crowd pleaser for sure!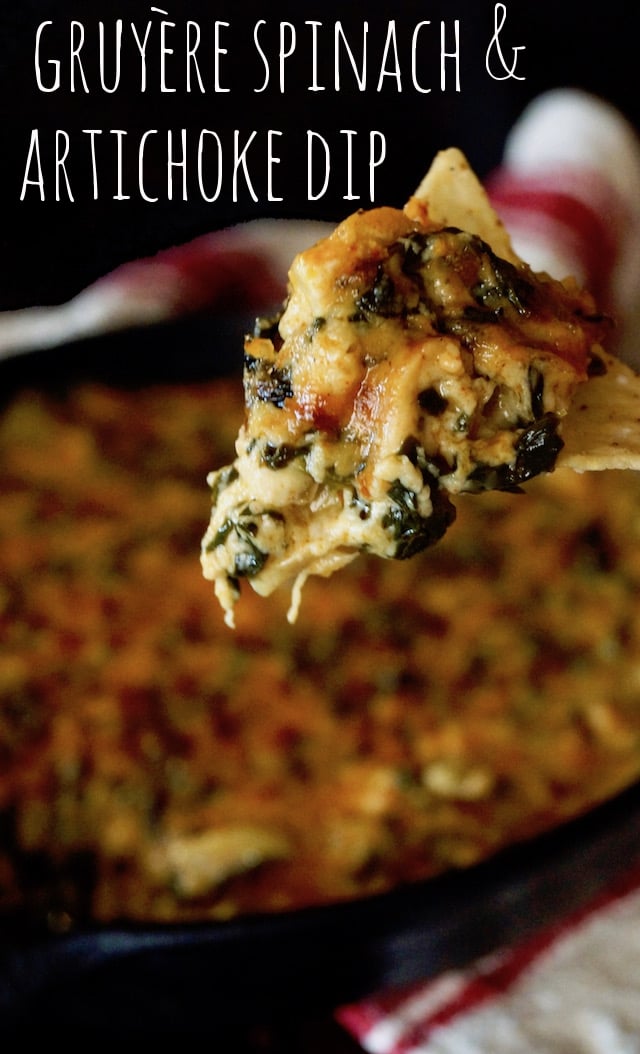 Roasted Enjoya Pepper Sweet Potato Rolls
I wrote this recipe for Enjoya.com, and these beauties are a festival of delicious fall flavors!
Potato-Pickled Tomato Bites
In this hors d'oeuvre, the varying textures, and the smoky, tangy flavors come together to create incredible deliciousness!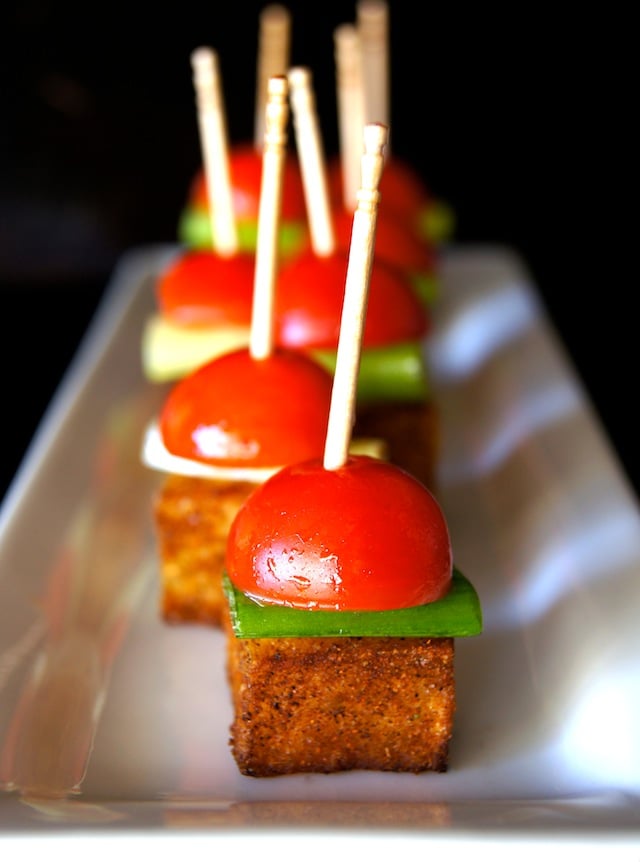 Bacon Basil Hasselback Dutch Yellow Potatoes
The smoky bacon and fresh basil, combined with the creamy potato will knock your socks off!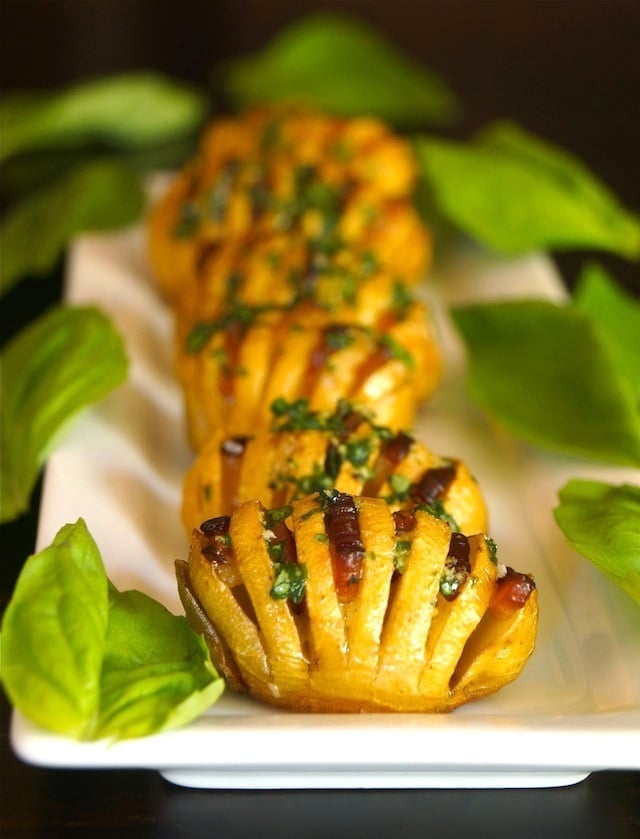 Enjoya Pepper Pear and Gorgonzola Salad
This stunning appetizer is another recipe I wrote for Enjoya.com and it's lovely for a for a sit-down Thanksgiving dinner. It's a first course like no other!
Persimmon Salad with Honey Pistachios
With blue cheese, creamy balsamic dressing, and cranberries in the mix, this colorful dish is perfect for the holiday season.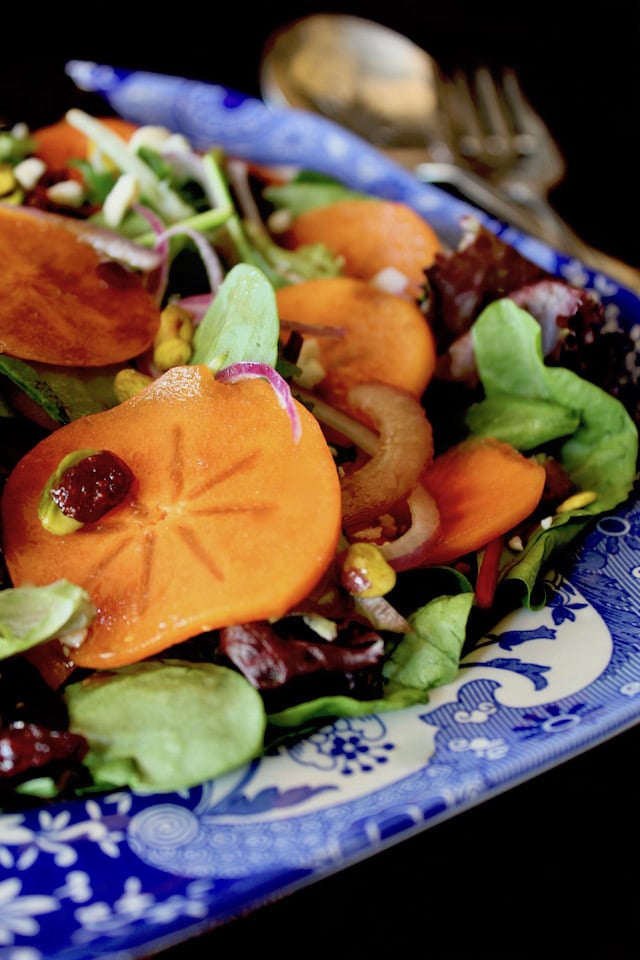 Happy Thanksgiving!