These Pistachio Chocolate Chip Cookies are super interesting, incredibly delicious, inherently gluten-free, and the perfect bite for the holiday season.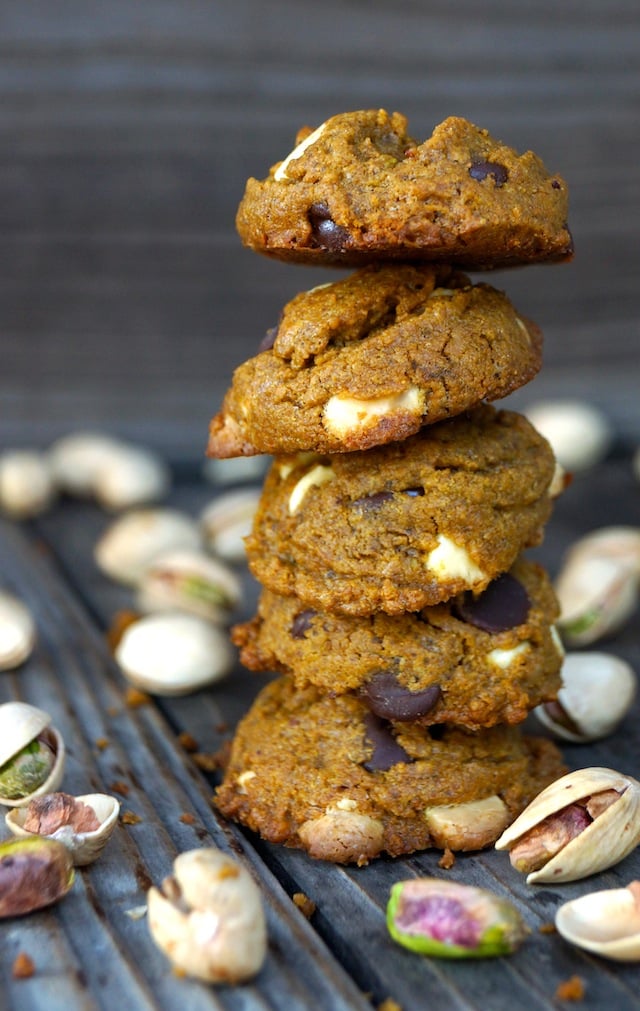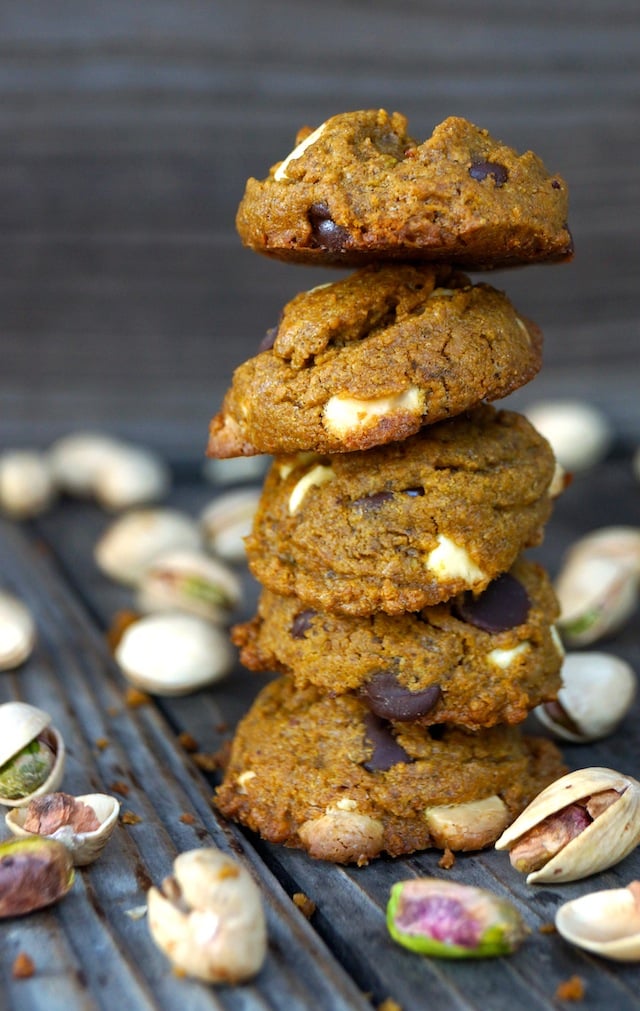 These are not your average Pistachio Chocolate Chip Cookies — they do not simply have a handful of pistachio nuts thrown in the dough.  Oh no they don't.  Pistachio nuts are the dough!
When I made Pistachio Butter  (pictured below) a few days ago, it occurred to me that I could use it the same way I do peanut butter in these delicious cookies.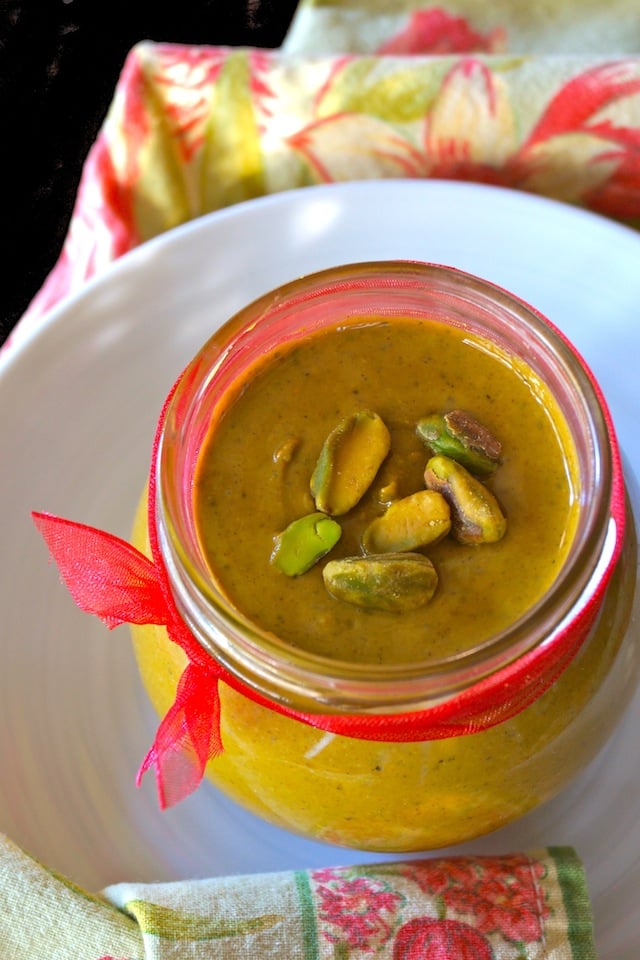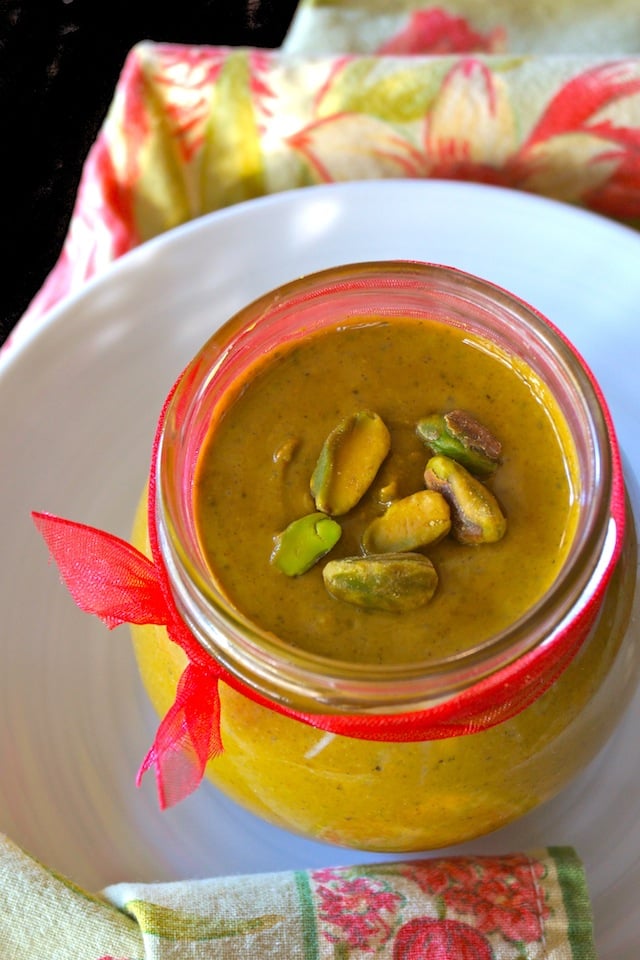 If you like pistachios you will LOVE these cookies!
That's a promise!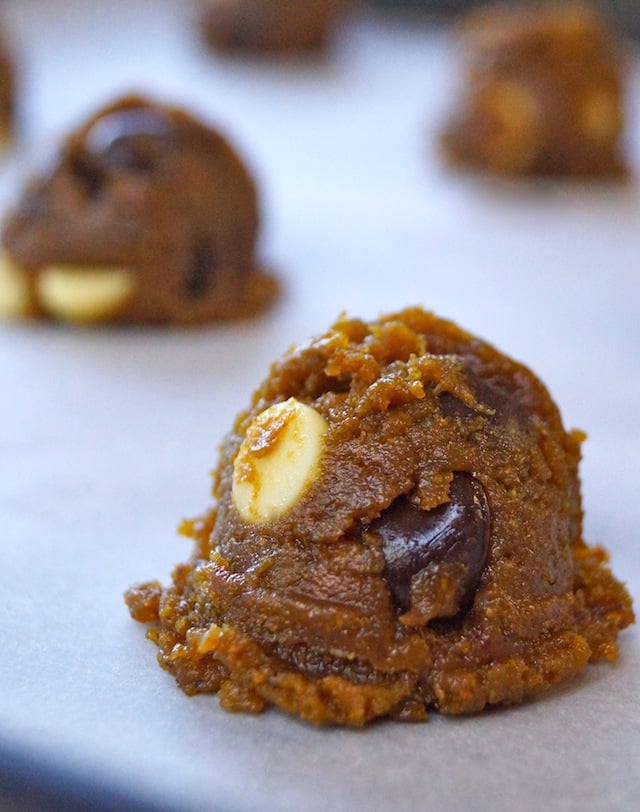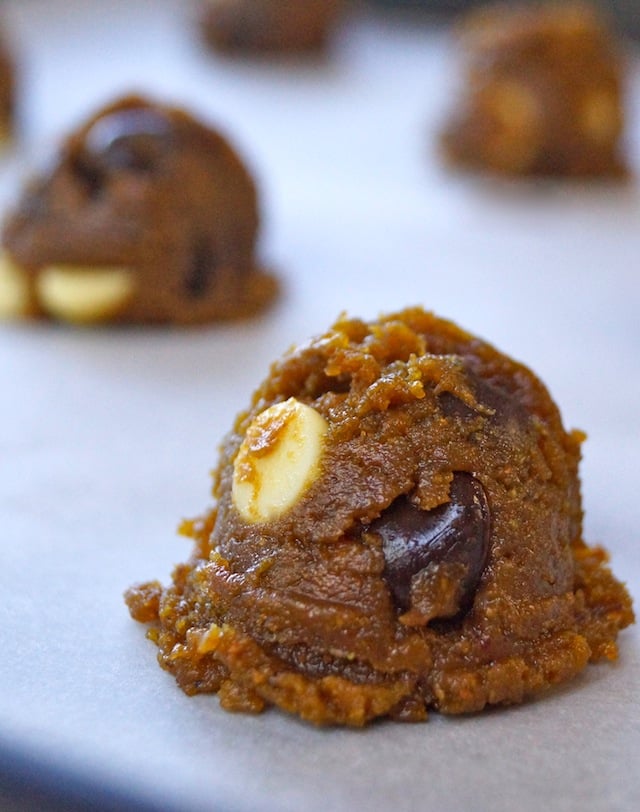 Would you have expected them to be green!?
I want to know, so if you have a moment, please tell me in the comments.
Enjoy!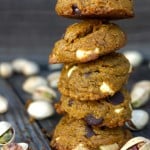 Gluten-Free Pistachio Chocolate Chip Cookie Recipe
Ingredients
2

cups

pistachio butter

Here's How to Make Homemade Pistachio Butter

2

large eggs

2

teaspoons

vanilla extract

1/2

cup

granulated sugar

1/2

cup

golden brown sugar

1

cup

semisweet chocolate chips

1

cup

white chocolate chips
Instructions
Preheat the oven to 325 degrees and cover a baking sheet with parchment paper.

Add the pistachio butter, eggs, vanilla and sugar to a large mixing bowl. Use an electric mixer to blend the ingredients together until smooth, about 30 seconds.

Fold in the semisweet and white chocolate chips, and then use a 1 1/4-inch ice-cream scoop or your hands, to form (approximately) 1 1/4-inch balls of dough. Place them on the parchment-covered baking sheet as you go. They'll spread just the tiniest bit, so it's okay if they're close together.

Bake in the preheated 325 degree F oven just until they're set, about 9 minutes. If they still look a bit doughy, that's okay -- they'll firm up a bit more outside of the oven, and slightly under is better than slightly over!

Let the cookies cool for at least 10 minutes on the baking sheet.
Save