Coconut Cilantro Rice is a vegan side dish that is almost too good to be true!  It's subtly sweet with the fresh flavor of cilantro throughout — and the pairing possibilities are endless, as it would be delicious with just about everything!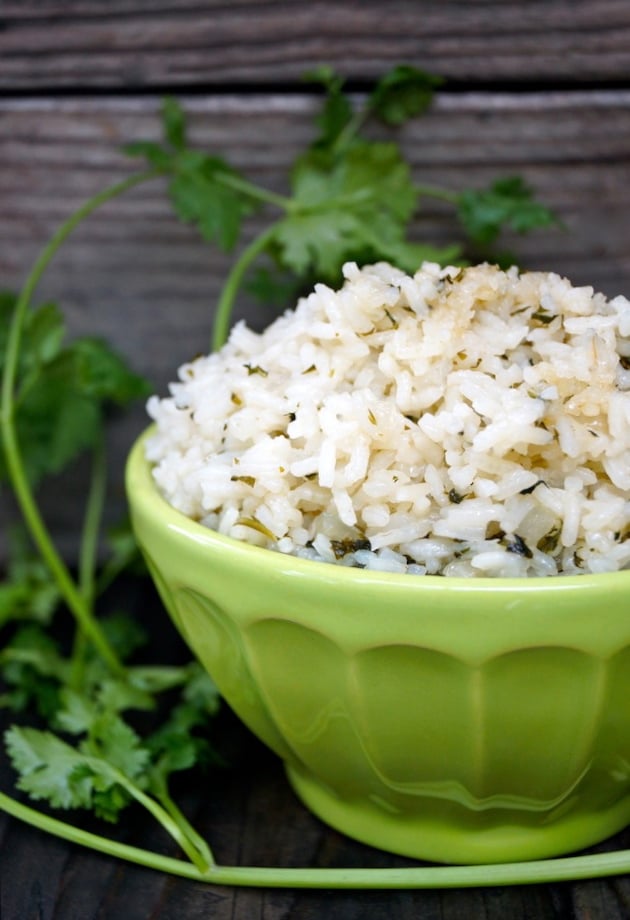 This rice would be so perfect along side a spicy chicken dish.  I should know.
I made Coconut Mango Chicken and placed it right on top of it (pictured below).
It was so incredibly scrumptious!
It would also be delicious for dessert.  I know, you're thinking that might be strange — but hear me out, because I should know.  I might have had a few bites after dinner.
Though not a true dessert, when you're left with just that mango sauce and the Coconut Cilantro Rice, it's a bit reminiscent of Mango Sticky Rice, and is just sweet enough to satisfy a sweet tooth.
Or, I suppose you could almost call this combination dessert for dinner.  Okay, not quite, but you get the picture.
Here is a great recipe for an actual authentic Mango Sticky Rice.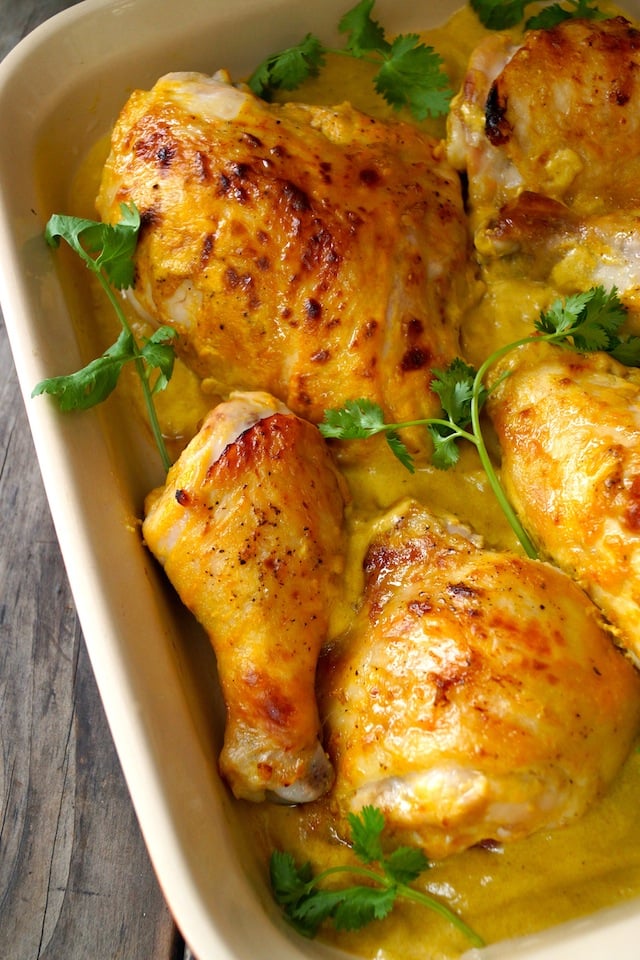 What else would the Coconut Cilantro Rice be delicious with?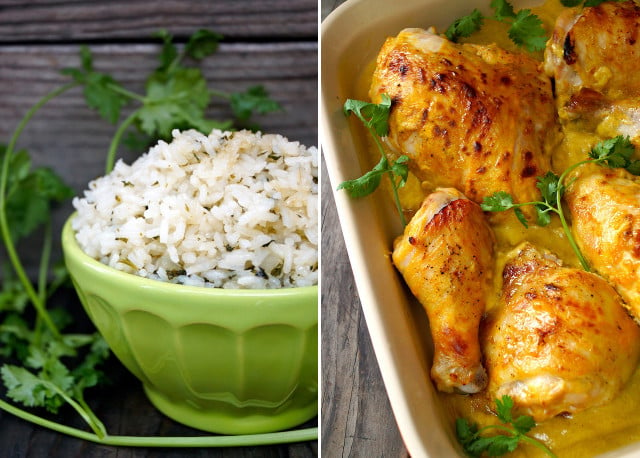 Oh, and any bits of rice that stick to the pot would be so yummy.  I should know.  I ate them.  All of them.
It would be a good idea to make a double batch.  I should know.  I barely had enough to share.
(And yes it does technically serve 4.)
Enjoy every last grain of your Coconut Cilantro Rice, with whatever you decide to serve it with — if anything.
Coconut Cilantro Rice Recipe
Ingredients
1

tablespoon

coconut oil

1/2

cup

finely diced brown/yellow onion

1

cup

long grain rice

1/2

teaspoon

ground cumin

1/2

teaspoon

sea salt

2

cups

coconut water

1/4

cup

finely chopped cilantro

a couple of turns of freshly ground black pepper
Instructions
Coat the bottom of a small medium-sized sauce pot with the coconut oil and place it over medium heat.

Add the onions and cook until they're are translucent and soft, about 5 minutes.

Add the rice and cumin. Stir to be sure all the grains are coated with the coconut oil, and then sauté for about 2 minutes, stirring almost constantly.

Add the coconut water and salt, and bring to a boil.

Reduce the heat to the lowest setting, cover the pot, and cook until all of the liquid has been absorbed, 15 to 20 minutes.

Stir in the cilantro, a few turns of freshly ground black pepper, and serve!
Save