The vegan rice side dish is almost too good to be true!  It's subtly sweet with the fresh flavor of cilantro throughout — and the pairing possibilities are endless, as it would be delicious with just about everything!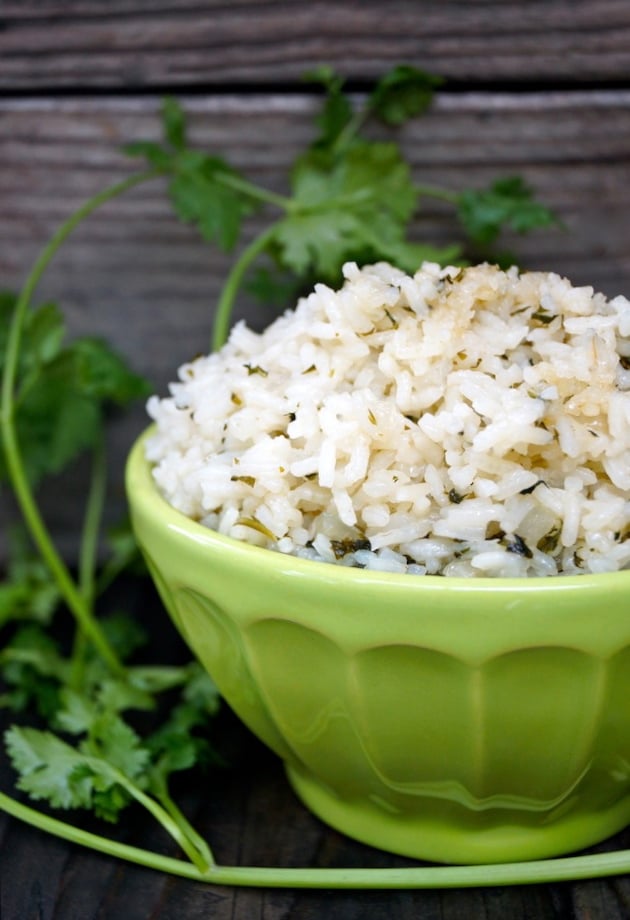 This rice would be so perfect along side a spicy chicken dish.  I should know.
I made Coconut Mango Chicken plopped it right on top (pictured below).
It was so incredibly scrumptious!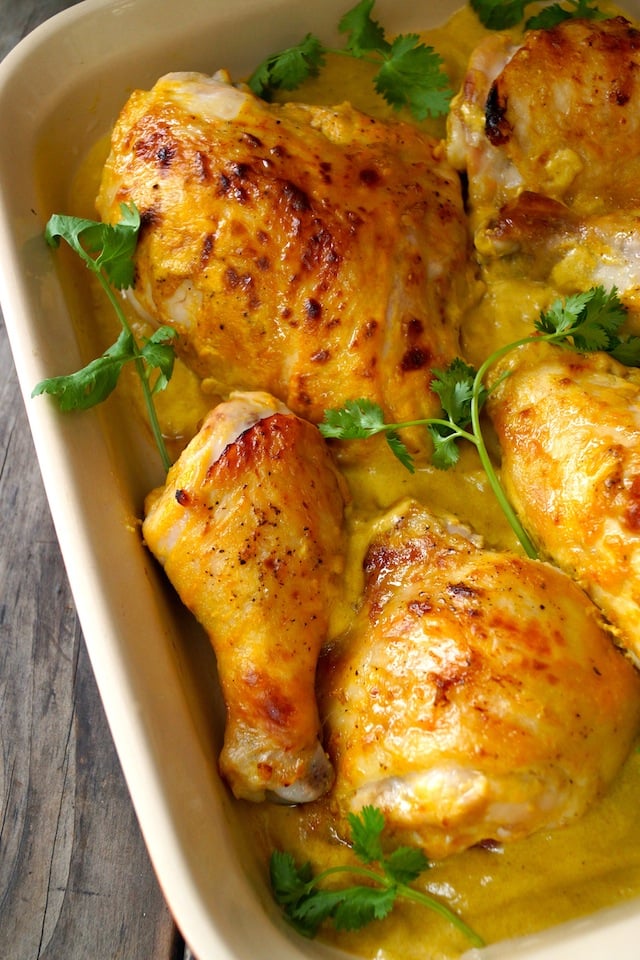 It would also be delicious for dessert.  I should know.  I might have had a few bites after dinner.  Though not a true dessert, it's a bit reminiscent of Mango Sticky Rice, and is just sweet enough to satisfy a sweet tooth.
Any bits of rice that stick to the pot would be so yummy.  I should know.  I ate them.  All of them.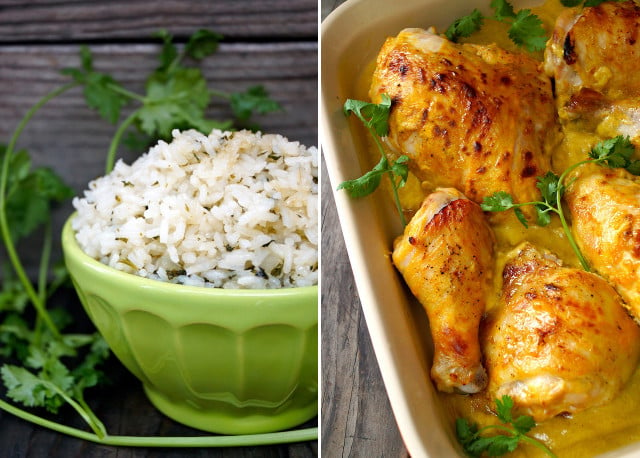 It would be a good idea to make a double batch.  I should know.  I barely had enough to share.
(And yes it does technically serve 4.)
Enjoy!

Coconut Cilantro Rice Recipe
Ingredients
1 tablespoon coconut oil
½ cup finely diced brown/yellow onion
1 cup long grain rice
½ teaspoon ground cumin
½ teaspoon sea salt
2 cups coconut water
¼ cup finely chopped cilantro
a couple of turns of freshly ground black pepper
Instructions
Coat the bottom of a small medium-sized sauce pot with the coconut oil and place it over medium heat.
Add the onions and cook until they're are translucent and soft, about 5 minutes.
Add the rice and cumin. Stir to be sure all the grains are coated with the coconut oil, and then sauté for about 2 minutes, stirring almost constantly.
Add the coconut water and salt, and bring to a boil.
Reduce the heat to the lowest setting, cover the pot, and cook until all of the liquid has been absorbed, 15 to 20 minutes.
Stir in the cilantro, a few turns of freshly ground black pepper, and serve!
Save