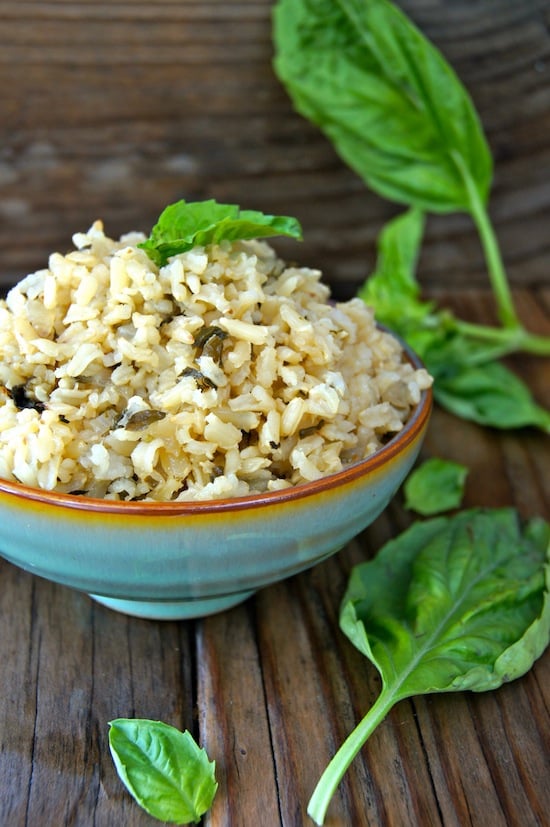 The flavors in this bowl of comfort are a culinary transition from summer to fall.
The last of my dad's beautiful, summer, garden basil blended with warm, creamy, slow roasted garlic.  Need I say more?
Well okay, I have a few more things to say.  😉
I love how this rice dish is packed with flavor, but is ultimately quite simple — both in it's ingredients and its preparation.
This rice is fantastic to have on hand as it's perfect along side, or beneath almost any main course!
Can you imagine it with this Braised Brisket Stew?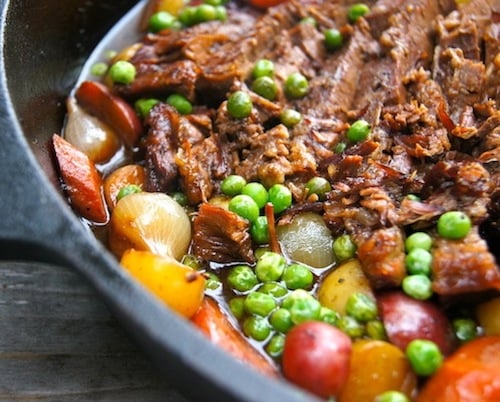 Or, oh my goodness, how about serving it with this Coconut Mango Baked Chicken!?
Amazing, I tell you.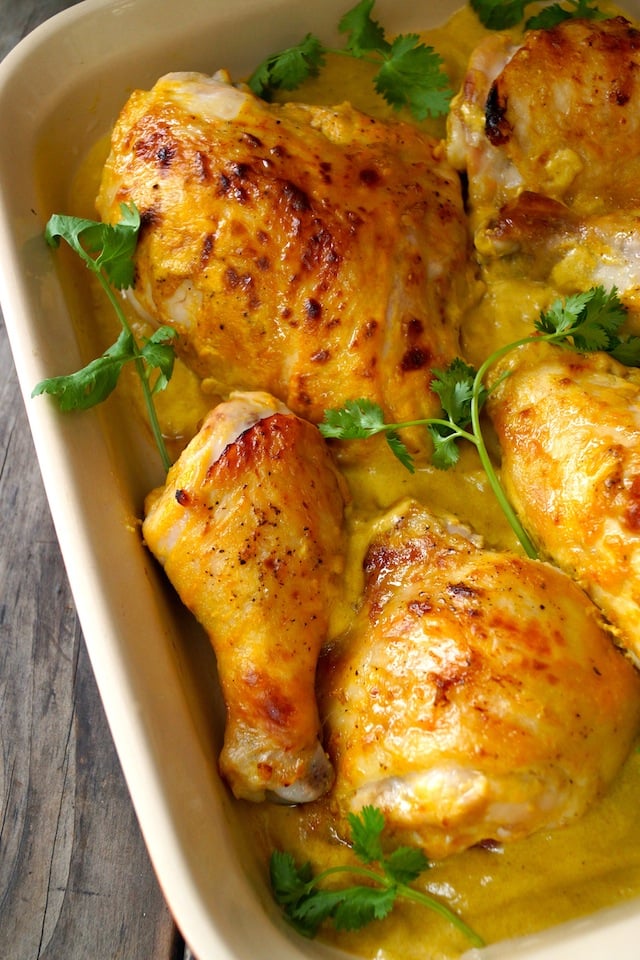 Can you imagine how delicious the rice would be with your last bites of sauce in this dish?
I think I have both feet in fall now.
Enjoy!

Roasted Garlic-Basil Brown Rice Recipe
Please note that the prep time does not include roasting the garlic, which can be done up to a few days ahead of time.
Ingredients
2 tablespoons olive oil
2 tablespoons roasted garlic (Here's How To Roast Garlic)
1 cup finely chopped brown onion
½ cup finely chopped basil leaves
1-1/2 cups dry brown rice
3 cups vegetable or chicken stock
¾ teaspoon sea salt
Freshly ground black pepper
Instructions
Coat the bottom of a medium-sized saucepot with the oil and place it over medium heat.
Add the roasted garlic and onions and cook until the onions are translucent and soft, about 5 minutes.
Mix in basil leaves and rice. Stir to be sure all of the grains of rice are coated with the other ingredients, and then sauté for about 2 minutes, stirring almost constantly.
Add the stock and salt, and bring to a boil.
Reduce the heat to the lowest setting, cover the pot, and cook until all of the liquid has been absorbed, about 30 minutes.
Serve!
Save