Fire Roasted Corn with Jalapeños is a fabulous summer side dish, and it's perfect with almost anything you throw on the grill. You can serve it warm, cold and even as an appetizer with a bowl of chips.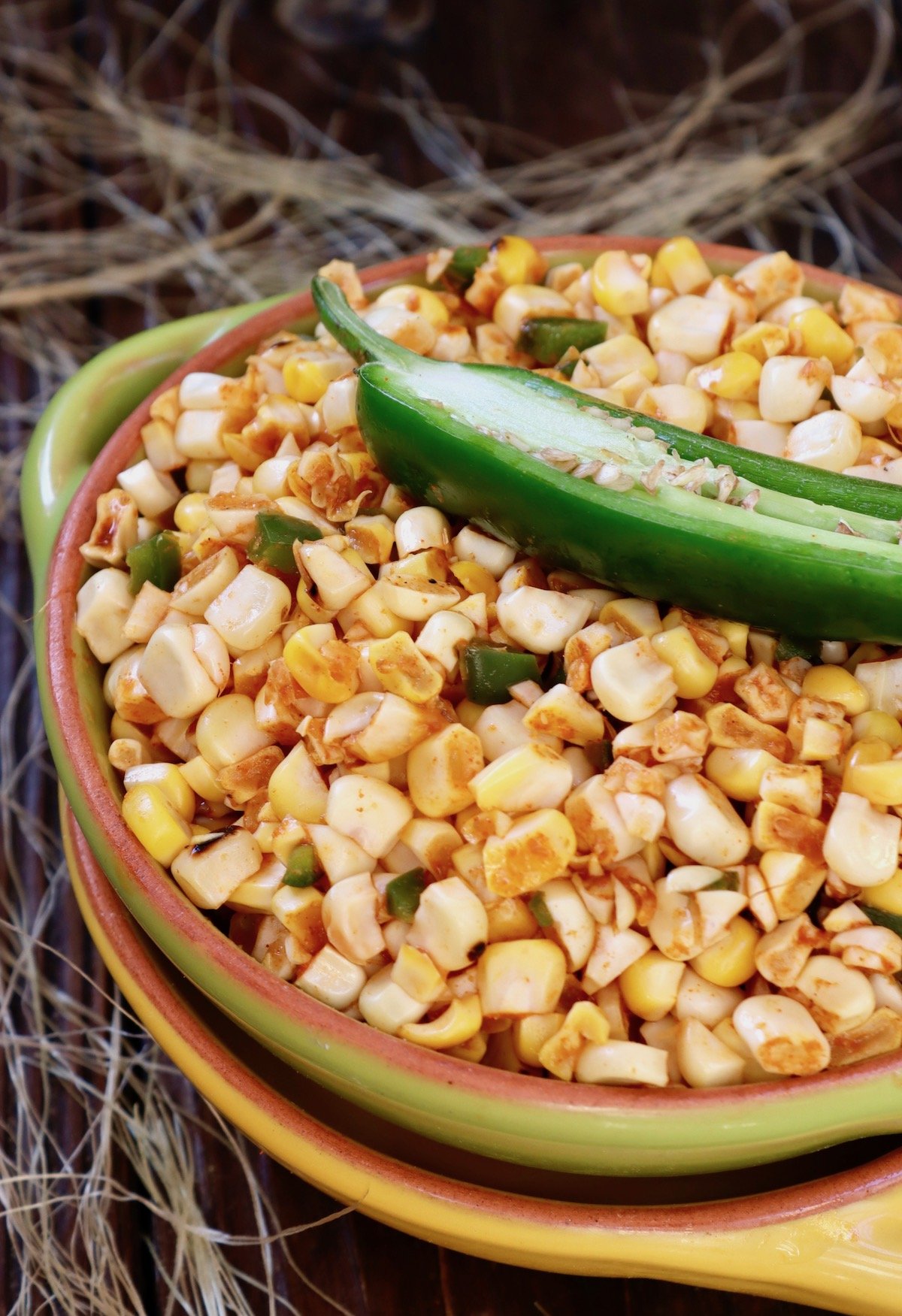 You know what makes sweet, juicy summer corn a little"sweeter?" Smoke and spice!
Every bite of smoky, sweet and spicy corn is so delicious, and that's exactly what this Fire Roasted Corn is.
Jump to: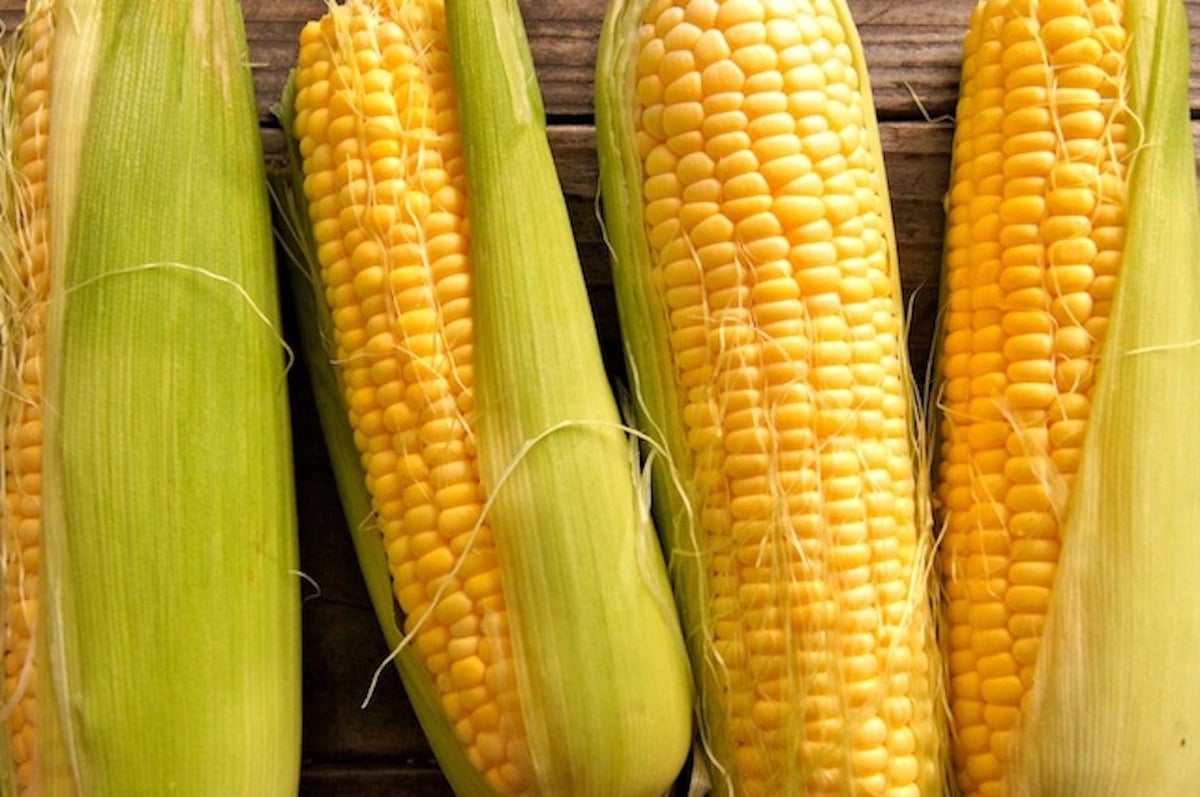 What is Fire Roasted Corn?
Fire roasted refers to something that has been cooked over an open flame. Fire roasted corn is corn that's been grilled on the barbecue.
Really though, fire roasted can also just be another way of saying "grilled." You can also fire-roast food in a broiler or on the stove top burner.
The Ingredients
corn on the cob - White or yellow -- both are great! During the summer, you should be able to find fantastic corn at your local Farmers' Market. Choose corn with bright green, tightly wrapped husks. The silks should be white or yellow. If you buy pre-shucked corn, the kernels should be firm and plump.
jalapeño pepper - Look for peppers that are firm, deeply colored and slightly shiny.
olive oil
lemon juice - Use Meyer lemons if they're available. They are a touch less tart and a bit sweeter. And with a thinner skin and fewer seeds, they are incredibly juicy.
honey - Only add the honey if you don't find the corn sweet enough. At peak season (mid-summer), you likely won't need it.
smoked paprika - Paprika is a spice made from dried, ground red peppers. It ranges from mild to hot -- use whatever intensity you like. I love smoked paprika because the peppers used have been smoked, which adds a delicious smoky flavor to dishes.
ground cumin
Kosher salt - I cook with Kosher salt because of its larger flake size and it usually doesn't contain additives. If you use table salt, use half the amount.
black pepper - Preferably freshly ground.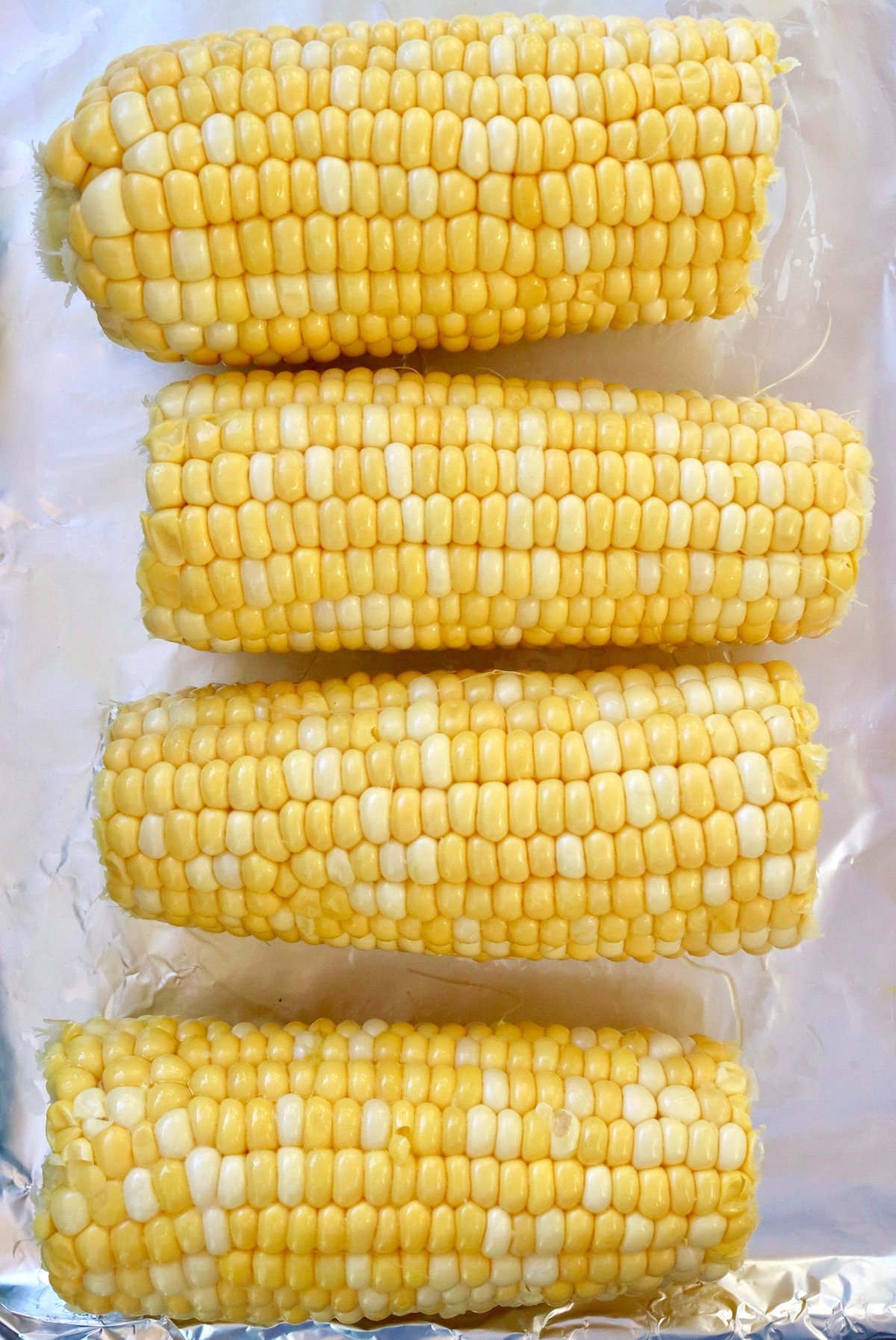 Recipe Tips and Substitutions
Can you use frozen corn? Since it's not on the cob, not really. However, to get a similar affect, you can add frozen, thawed kernels to a very hot cast iron skillet. Many of the kernels will become charred and caramelized this way.
can fire roast the corn for as long or as little as you like, depending on the crunch you desire. They key with the fire roasting, is to get the char on the kernels -- that's what adds the smoky flavor. The recipe instructs about ten minutes on the grill, which results in a softened kernel, that still has some crunch.
Paprika, cumin and lemon combine deliciously with the smoky flavor from the grill and the sweet corn. That said, if you prefer one or the other, or just a straightforward corn flavor, adjust accordingly.
A touch of honey is on the ingredient list. I only add it when I don't find the corn sweet enough. At peak season (mid-summer), you likely won't need it.
You don't have to remove the kernels from the cob. You can eat it as it is, right after it's grilled, off the cob. If you'd like, you can mix the spices with a bit of melted butter or olive oil, and drizzle it over the cob after it's grilled.
This fire roasted corn recipe is fantastic hot, warm or even cold.
How to Make Fire Roasted Corn
This recipe has three simple steps.
Grill the corn. This can be done on an indoor, stove top grill, or an outdoor barbecue.
Remove the charred kernels.
Mix the corn kernels with any remaining ingredients.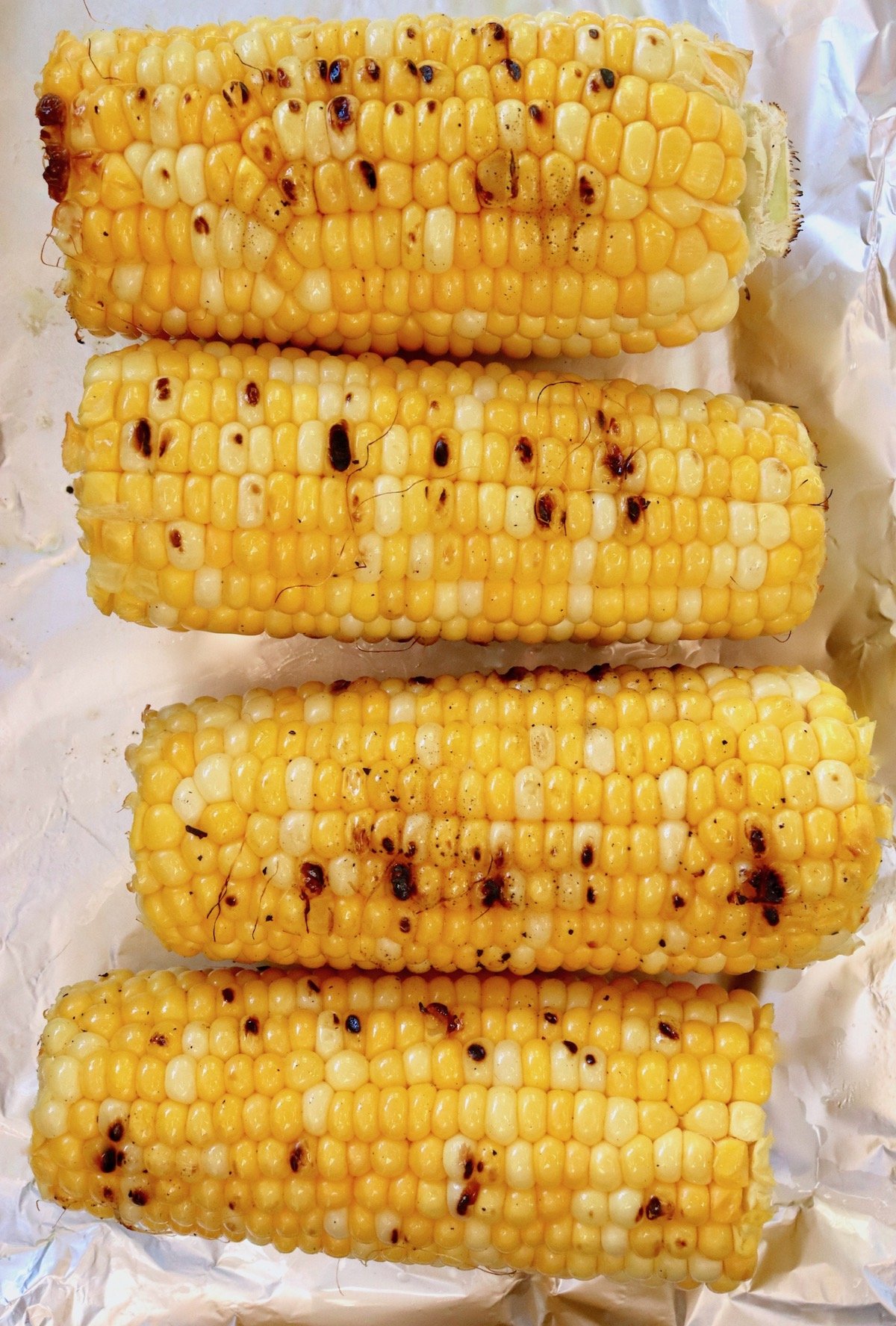 Can you make it ahead?
Yes, you can fire roast corn ahead of time. I think it's at its best right off the grill, but it will still be good if you make it a day in advance.

More Delicious Corn Recipes
Serving Suggestions
This quick and easy fire roasted corn with jalapeños is the perfect accompaniment to pretty much anything you've got on (or off) the grill.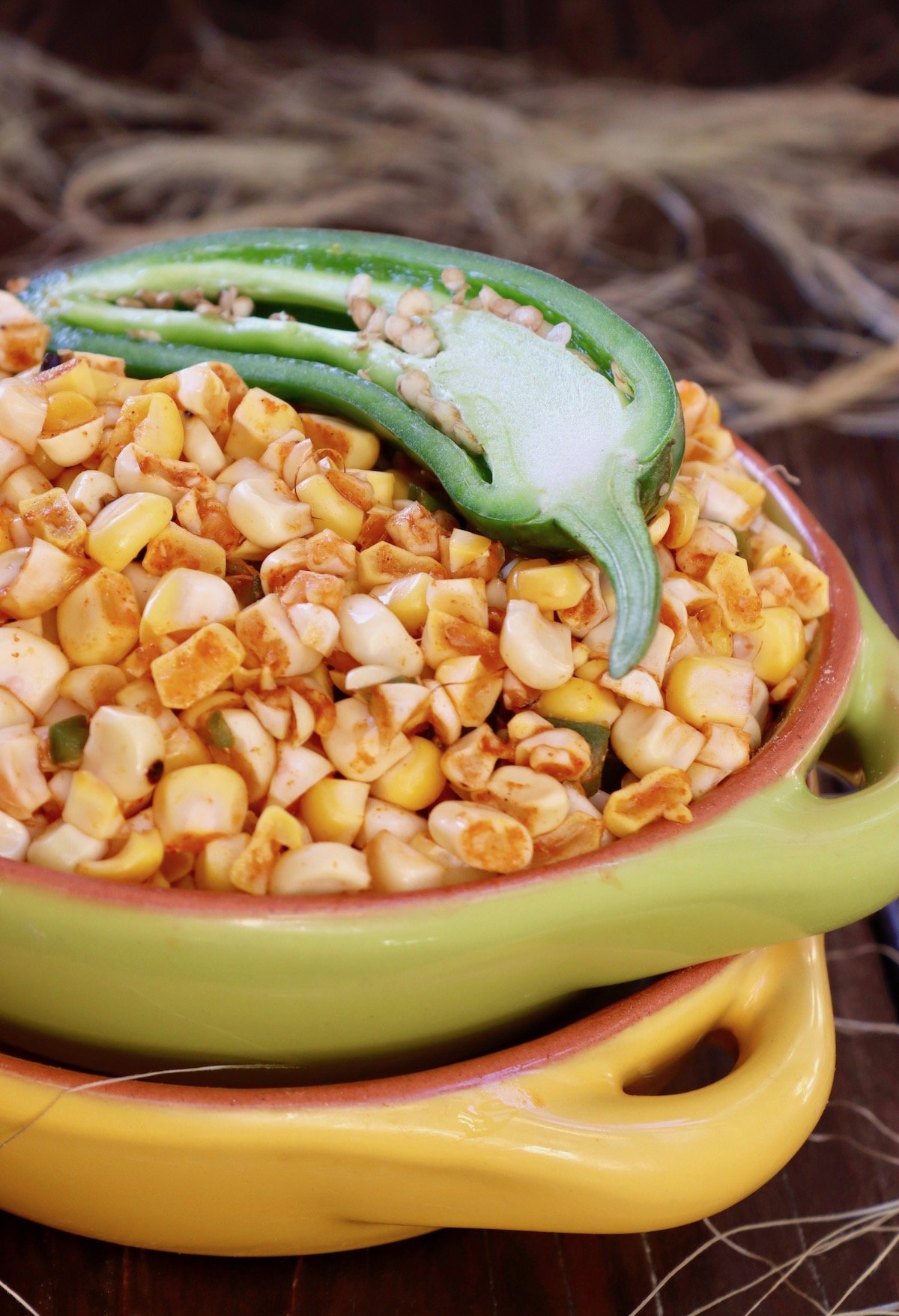 I hope this fire roasted corn becomes one of your favorite sides for your summer barbecues -- or for any meal, any day.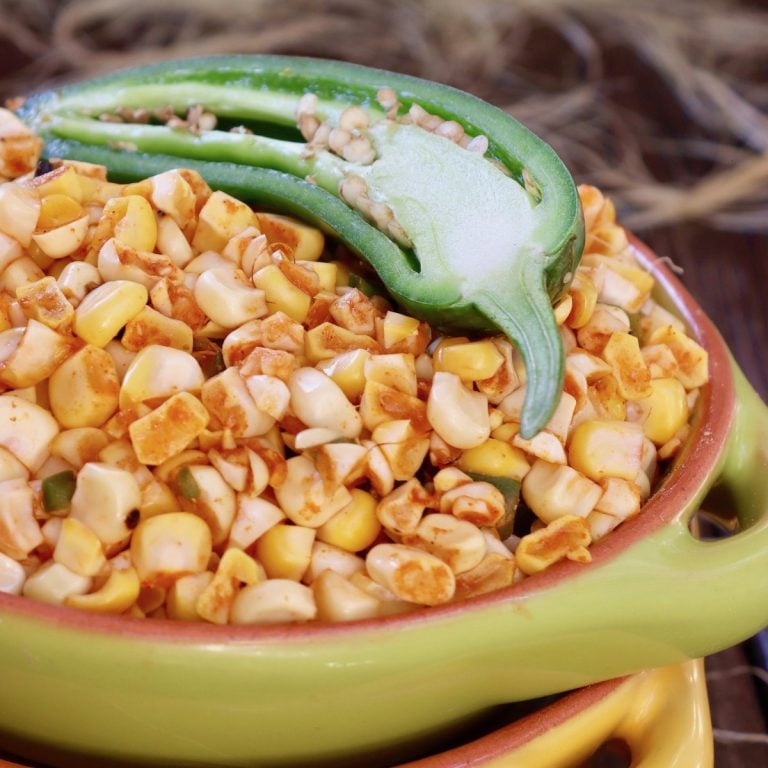 Fire Roasted Corn Recipe
Fire Roasted Corn with Jalapeños is a fabulous spring and summer side dish, and it's perfect with almost anything you throw on the grill. You can serve it warm, cold and even as an appetizer with of bowl a chips.
Ingredients
4

ears

of fresh corn (about 3 pounds),

husks and silk removed

1

large

roasted jalapeño pepper (about 2 ounces),

seeds removed, finely chopped

1½

tablespoons

olive oil

1

tablespoon

freshly squeezed lemon juice

1

tablespoon

honey*

1½

teaspoons

smoked paprika

1

teaspoon

ground cumin

¾

teaspoon

salt

½

teaspoon

freshly ground black pepper
Instructions
Prep grill, corn and pepper. Preheat the barbecue grill (or stove top grill), and place the corn on a foil-lined sheet pan. Cut the jalapeño pepper in half, lengthwise, remove the seeds and place the halves on the same sheet pan. Drizzle everything with the olive oil. Move the corn and pepper around (flipping them over), to be sure everything is well coated.

Grill. Once the grill is very hot, add the corn and jalapeño halves. (If they don't sizzle when they hit the grill, wait until it's hotter.) Turn the corn and pepper often with metal tongs to char and cook evenly, about 10 minutes total.

Remove kernels, chop pepper and season. Once the corn is cool enough to touch, but still warm, cut the kernels off their cobs and add them to a large mixing bowl. Finely chop the pepper and add it, along with the remaining ingredients and stir to blend. (It's easiest to cut the kernels off horizontally -- don't stand the cob on their ends to do it.)
NOTES
Nutritional information is only an estimate.
NUTRITION
Calories:
297
kcal
|
Carbohydrates:
54
g
|
Protein:
8
g
|
Fat:
10
g
|
Saturated Fat:
2
g
|
Polyunsaturated Fat:
2
g
|
Monounsaturated Fat:
5
g
|
Sodium:
1135
mg
|
Potassium:
494
mg
|
Fiber:
7
g
|
Sugar:
20
g
|
Vitamin A:
568
IU
|
Vitamin C:
11
mg
|
Calcium:
19
mg
|
Iron:
1
mg
Have you tried this recipe?
I'd love to see it on Instagram! Tag me at @cookingontheweekends or leave a comment & rating below.
Cooking On The Weekends is a participant in the Amazon Services LLC Associates Program, an affiliate advertising program designed to provide a means for sites to earn advertising fees by advertising and linking to Amazon.com.