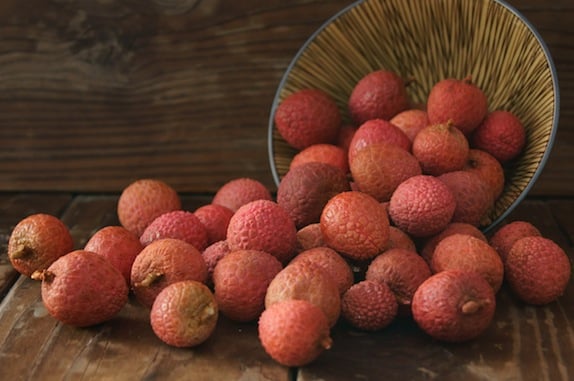 This past weekend I was fortunate enough to go on a Vietnamese "food crawl" with the lovely Kim of Rustic Garden Bistro.
We walked around Westminster, CA., where Kim's favorite Vietnamese eating spots are.  While the food was delicious, and the company was delightful, the highlight for me, was purchasing a big, gorgeous bag of fresh lychees at one of the markets.
I am beyond excited to share them with you!
Lychees are absolutely stunning, delicate, very sweet, aromatic, and oh-so-delicious!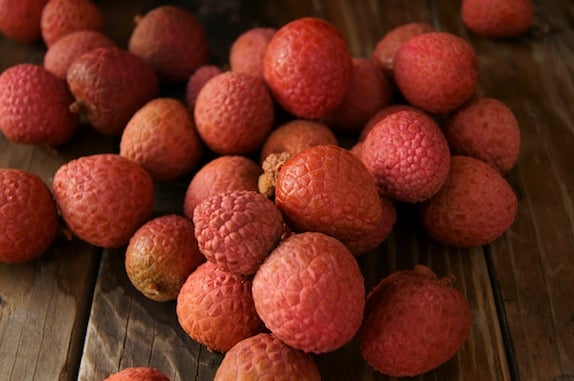 Lychees are an incredible eating experience and I urge you to go get some. Now!  It's peak season! (You'll be able to find them in most Asian markets.)
If you haven't eaten a fresh lychee before, you'll want to know how to peel and pit one.  It's an easy and quick process.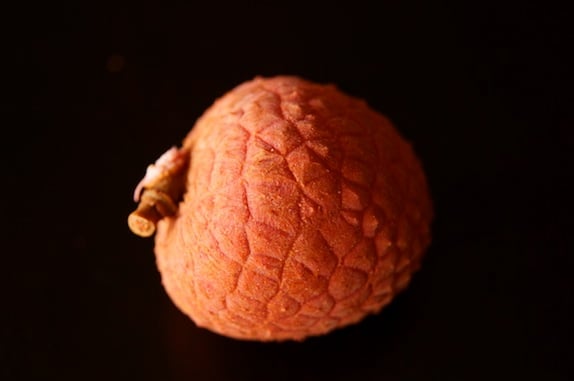 A ripe lychee should be easy to peel with your fingers.
Be very gentle as you carefully remove the thin skin from the fruit.  It will likely come off in just a few pieces.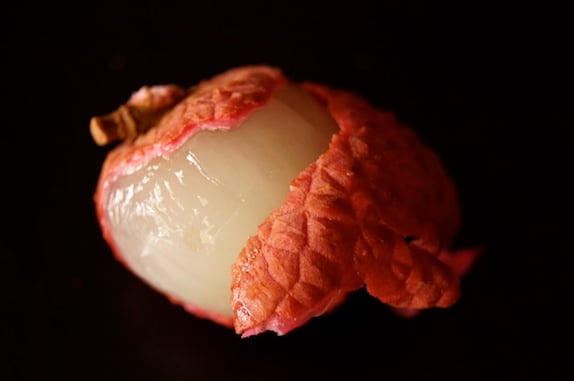 Now use your fingers to dig into the lychee a bit to remove the pit.
It should very easily slide right out.
You'll notice a very thin, brownish layer from the pit, that will remain on the the inside of the fruit.
Don't try to remove this — it's very soft and doesn't detract from the flavor of the fruit. (If you try to remove it, you'll loose a lot of juice in the process.)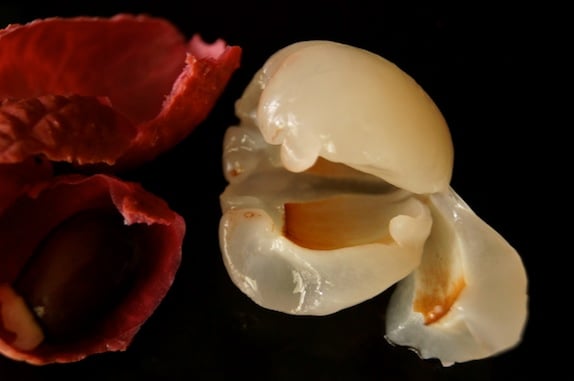 Check out my Lychee Chocolate Chip Ice Cream!
Save
Save