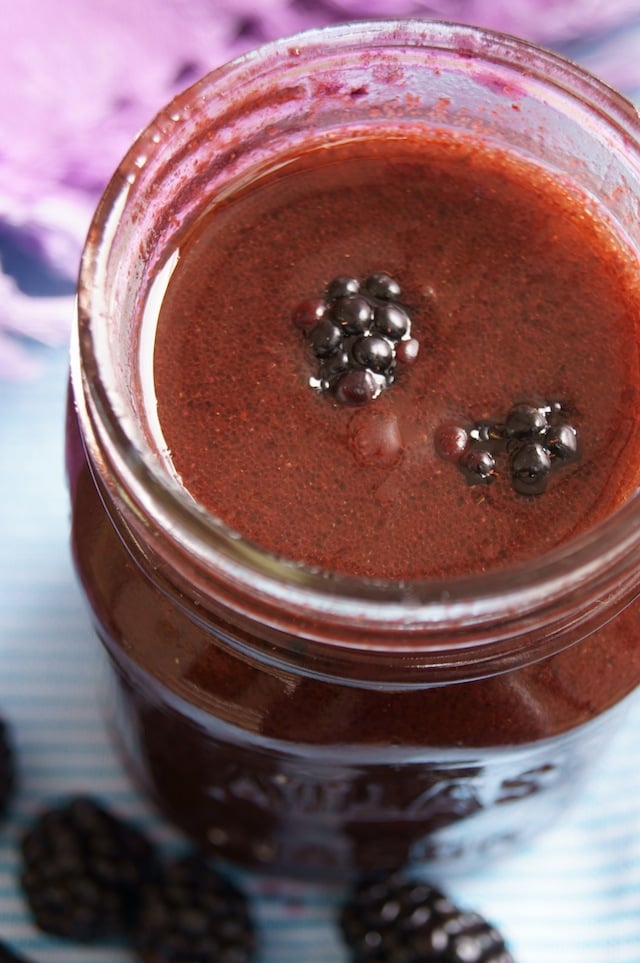 If you know me well — or if you've spent five minutes with me — you know how much I love divine chocolates, scrumptious cookies, and simply over-the-top decadent desserts.
While I do partake in delicious sweets almost daily — okay, daily — I make sure to fill the rest of my diet with a plethora of nutrient rich foods.  This is easy to do, especially because they're also delicious.
Did you know the blackberries are the number one most nutrient dense fruit!?  On the planet!?  Number one!  Eat more blackberries, my friends.
This vinaigrette is incredibly tasty and will make any salad addictive!  And guess what?  You can heat it up and serve it over chicken. Really, it's delicious.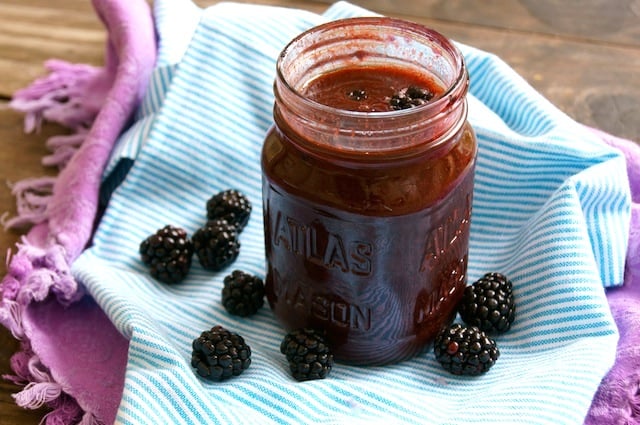 Blackberry Balsamic Vinaigrette Recipe
Serves:
Makes about 2 cups
Ingredients
1-1/4 cup fresh blackberries
½ cup balsamic vinegar
1 tablespoon fresh lemon juice
1 tablespoon Dijon mustard
2-1/2 teaspoons granulated sugar
1 teaspoon sea salt
¾ teaspoon freshly ground black pepper
¼ teaspoon cayenne pepper
1 cup extra virgin olive oil
Instructions
Add the everything except the oil to a small saucepan and place it over low heat.
Stirring a bit, cook just to dissolve the sugar and warm the mixture, about 3 minutes.
Remove the pan from the heat and use the back of a fork to slightly macerate the blackberries. (I like keeping them partially intact.)
Gradually whisk in the oil and blend until it's completely emulsified.
To find out what the other most nutrient dense fruits and vegetables are, check out Melissa's 50 Best Plants on the Planet.
This is not a sponsored post.