Not sure what to serve with gazpacho? I have 20 delicious options for you. The chilled Spanish soup is an excellent and delicious choice for part of a refreshing summer meal.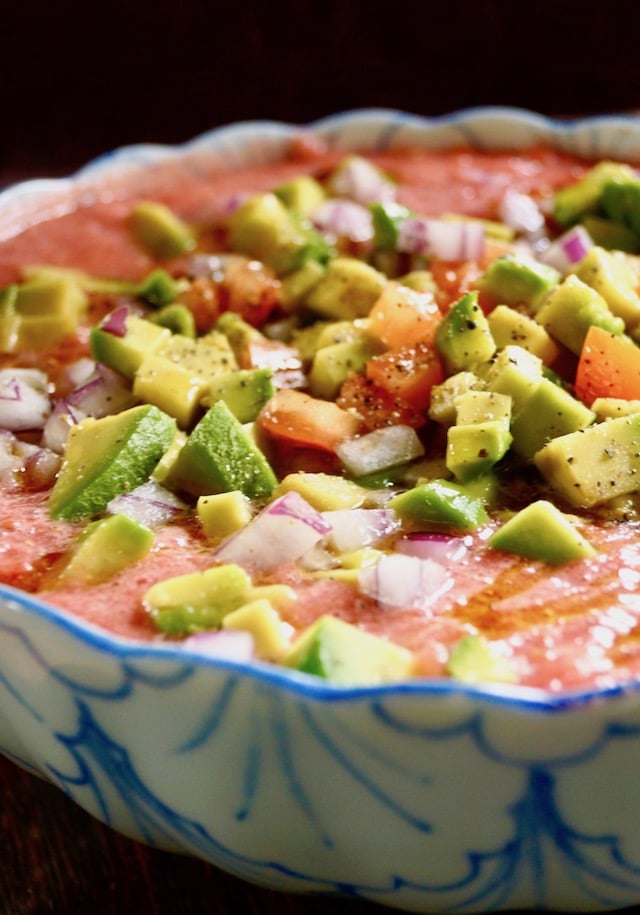 Gazpacho is a Spanish soup that originated in Andalusia in southern Spain.
The original version of Gazpacho was made of stale bread, garlic, olive oil, and a liquid of some sort -- most likely water and vinegar. And any vegetables that were available were also included.
First, below are two of my favorite gazpacho recipes.
What goes well with gazpacho?
My favorite way to serve Gazpacho is with a delicious crusty bread and a salad
Since cold soups like gazpacho are usually served on a warm or hot summer day, I think the whole meal should involve little to no heat.
From all sorts of salads and crusty breads, to grilled vegetables and light sandwiches, here are 20 delicious ideas for what to serve with gazpacho, with something for everyone.
Off we go . . . .
Breads to Serve with Gazpacho
Garlic Herb Bread
An incredibly delicious, easy-to-make, no-yeast, no-knead bread. With just 15 minutes of active work time, you'll be slicing this savory bread in 90 minutes!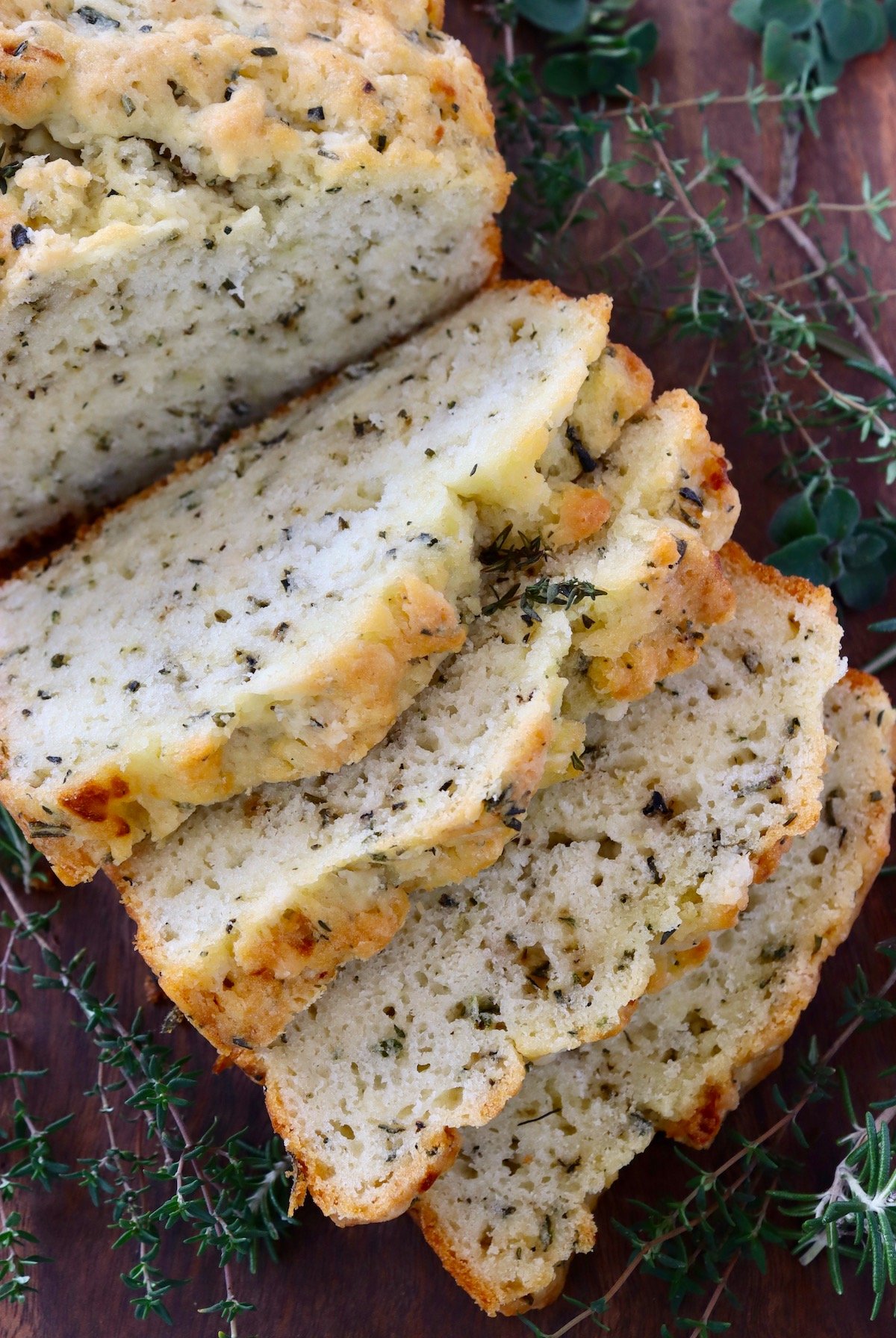 Asiago Cheese Bread
Made in a Dutch Oven, it's full of flavor, soft on the inside and has the perfect crisp crust.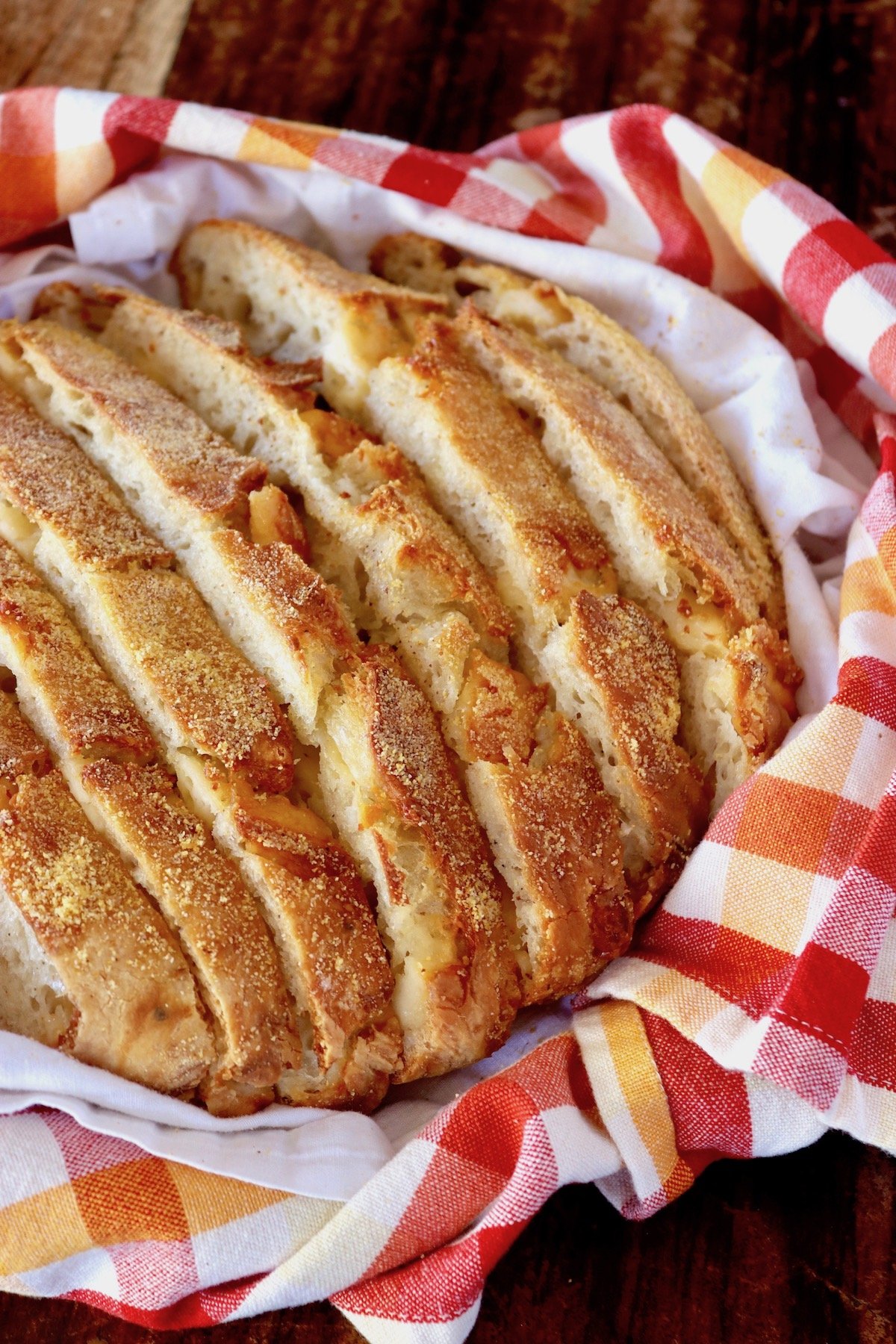 Cauliflower Bread with Gruyère
A gluten-free, healthy and delicious, low-carb bread that's excellent to toast, serve with hot or cold soups, or use for sandwiches.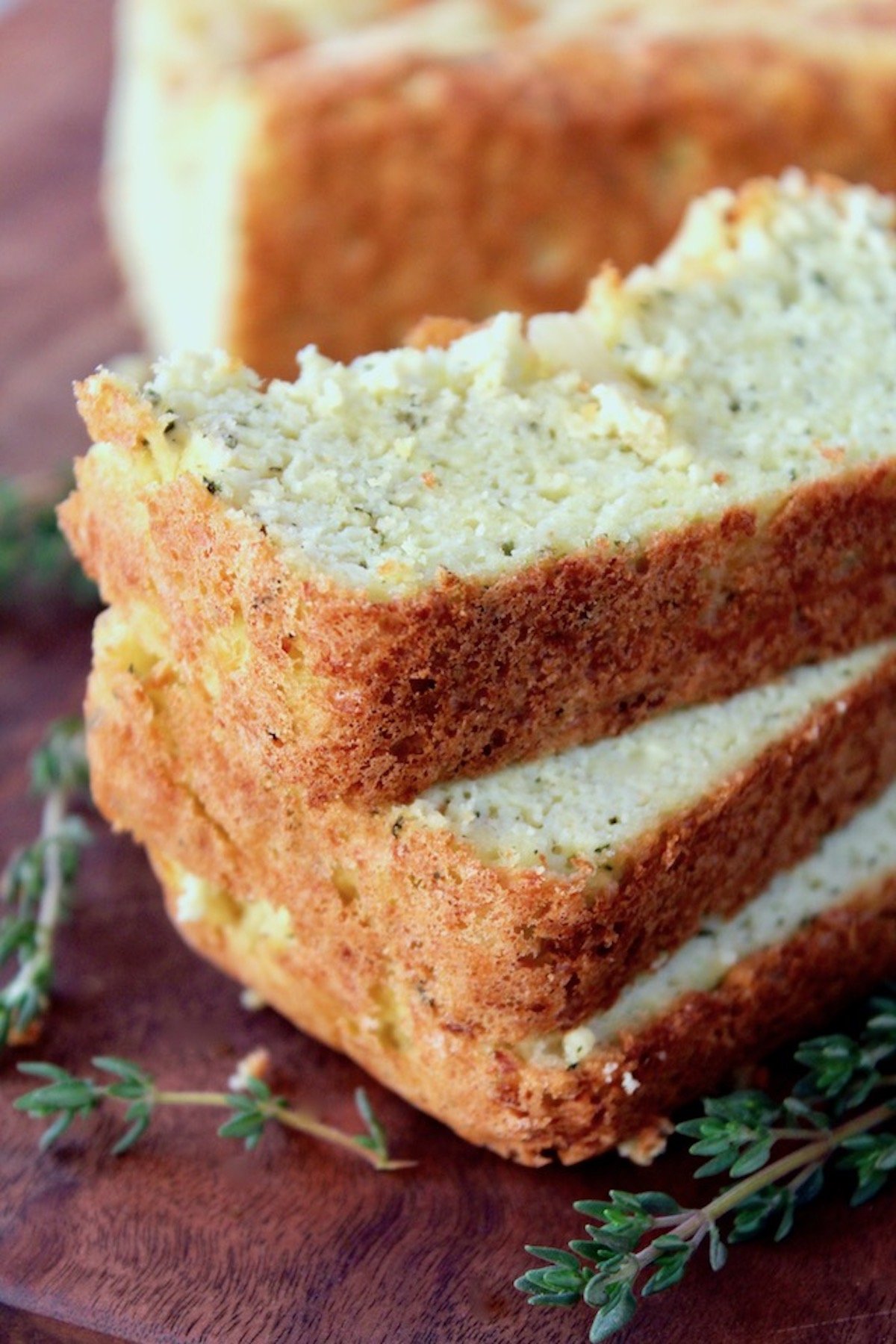 Cheesy Garlic Bread
Turn a pre-made loaf of bread into this delectable Cheesy Garlic Bread. It's an ideal accompaniment for soups and salads.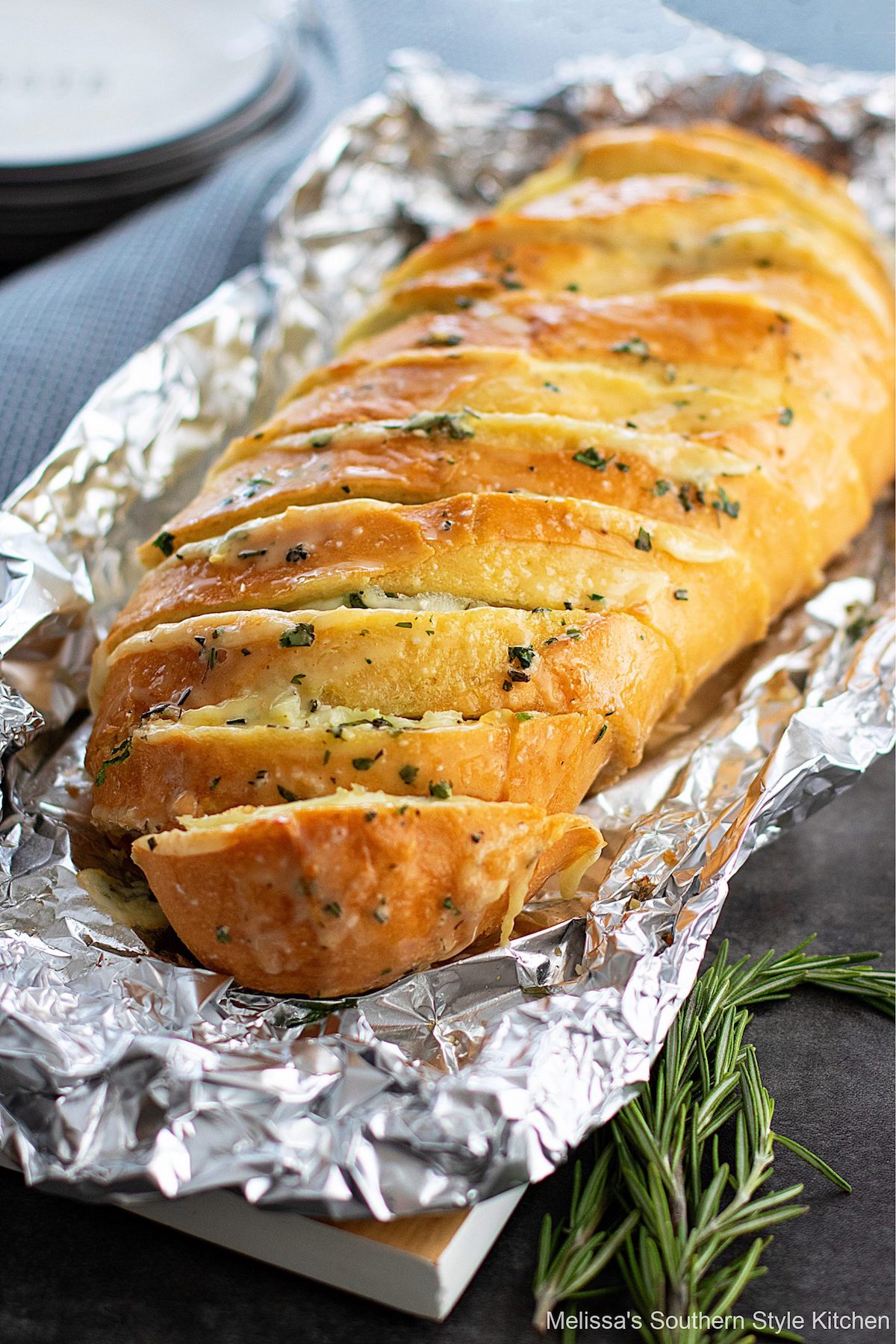 Above photo credit and recipe from: Melissa's Southern Style Kitchen
Salads to Serve with Gazpacho
Grilled Little Gem Lettuce Salad
This salad offers a unique flavor that's smoky and delicious. With avocado and a balsamic glaze, your guests won't be able to get enough.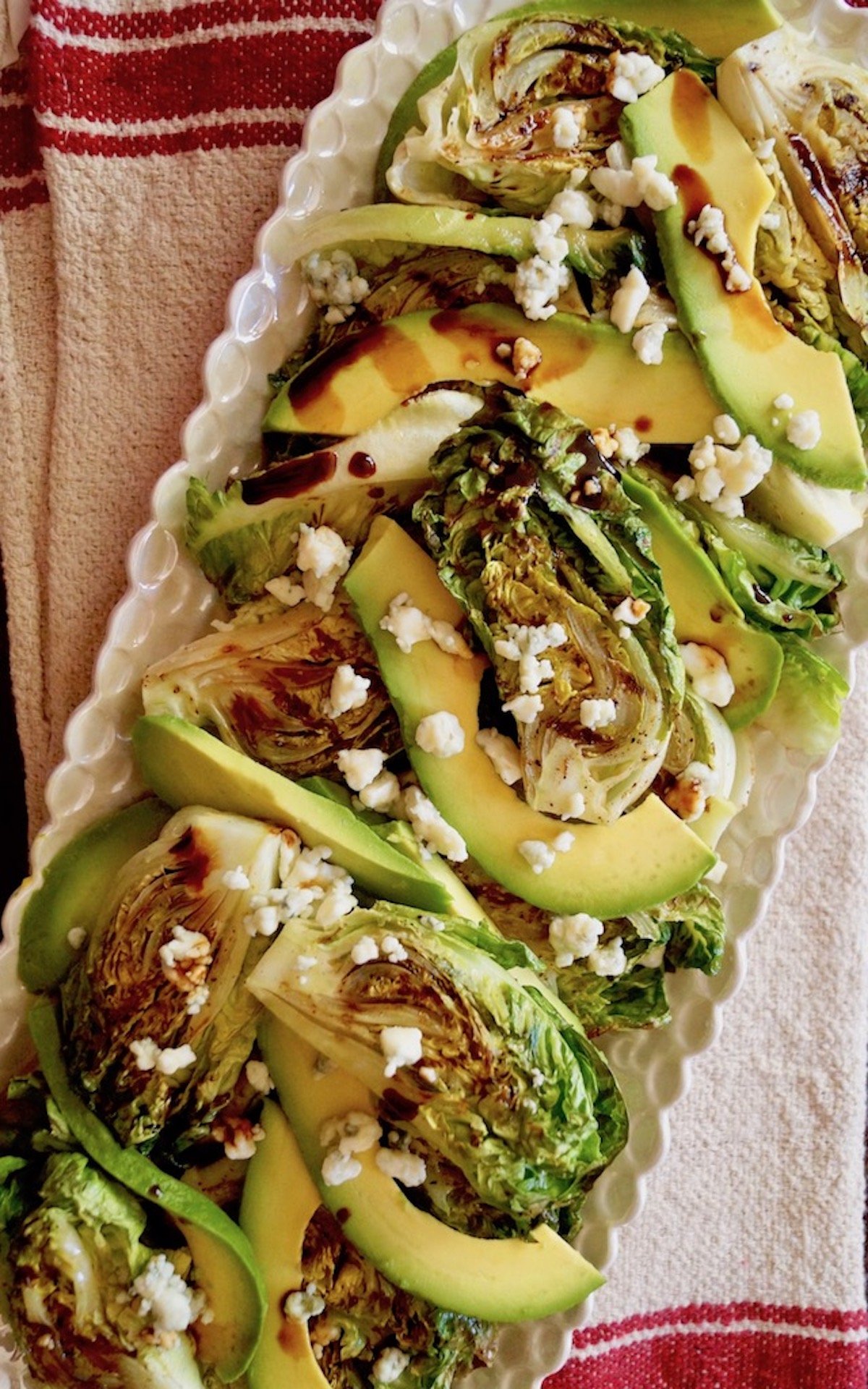 Cannellini Bean Tuna Salad
This salad is drizzled with a delicious Tangy Balsamic Vinaigrette, making every bite perfect. A nice cool bowl of gazpacho compliments this protein-packed bowl perfectly.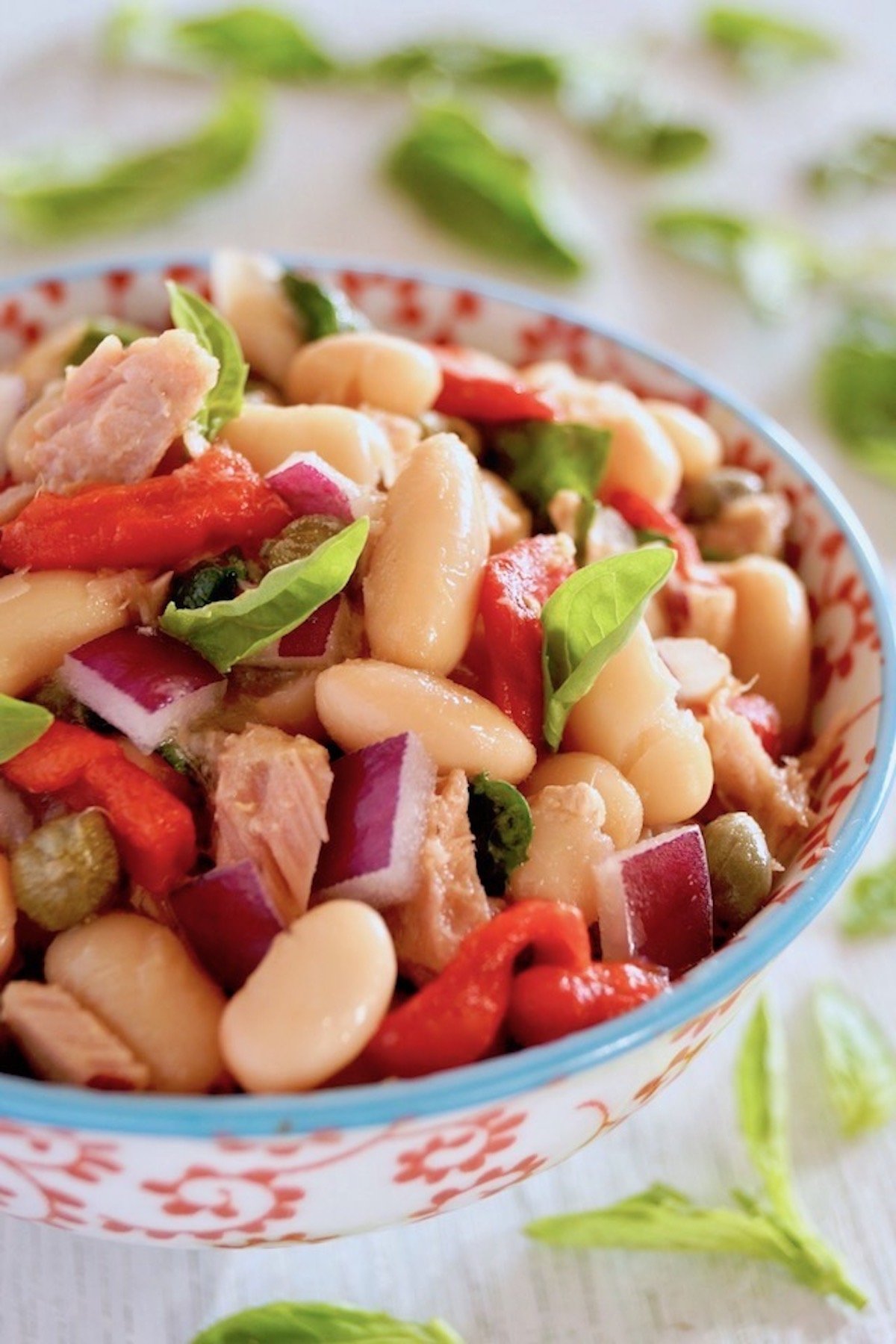 Fried Lemon Caesar Salad
This is a delicious delicious Caesar Salad with a unique, fun twist. You can add chicken and turn it into a hearty main course.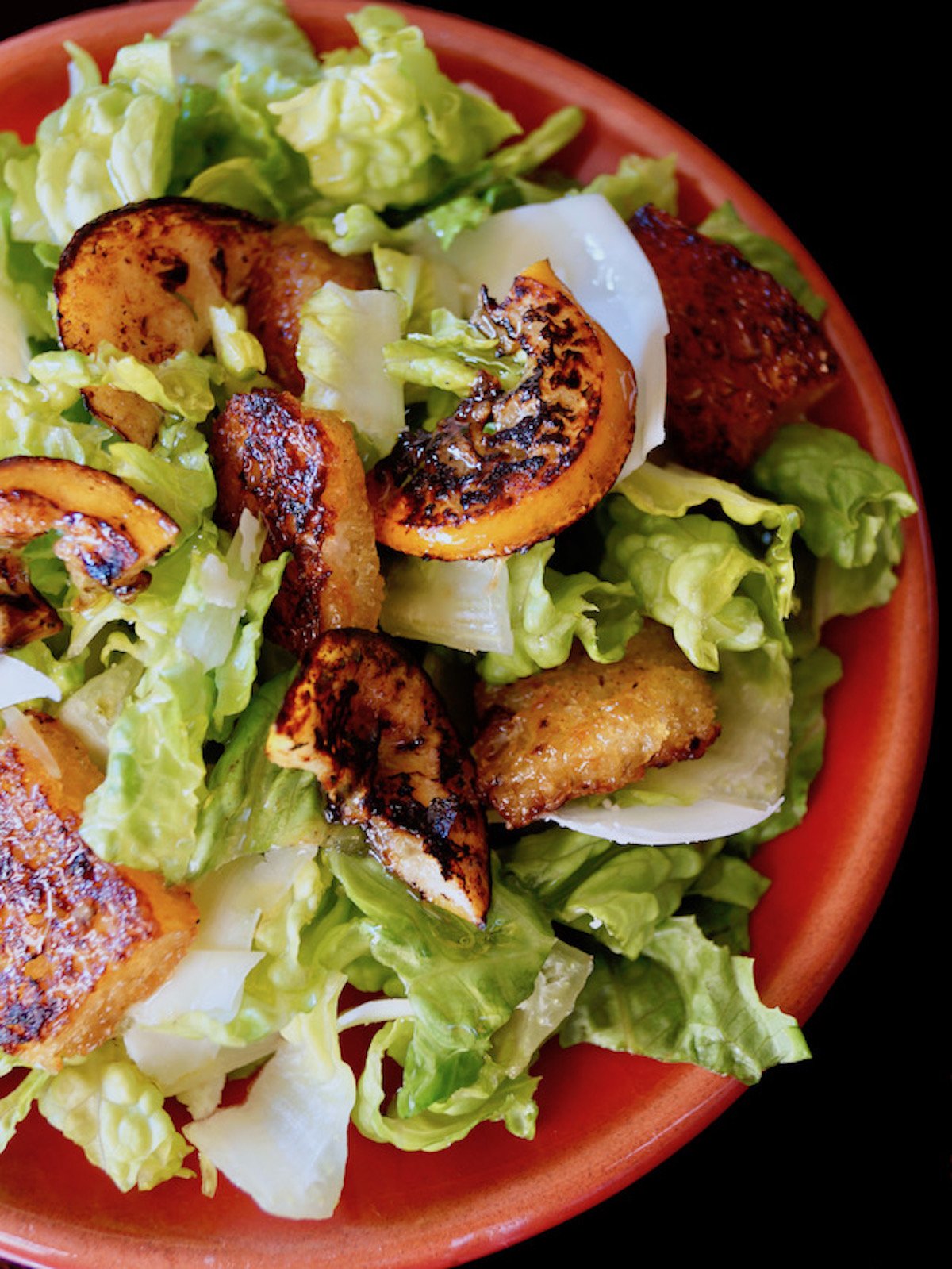 Shredded Chicken Cobb Salad
Drizzled with Citrus Vinaigrette, this hearty main course salad is perfect to follow a variety of cold soups.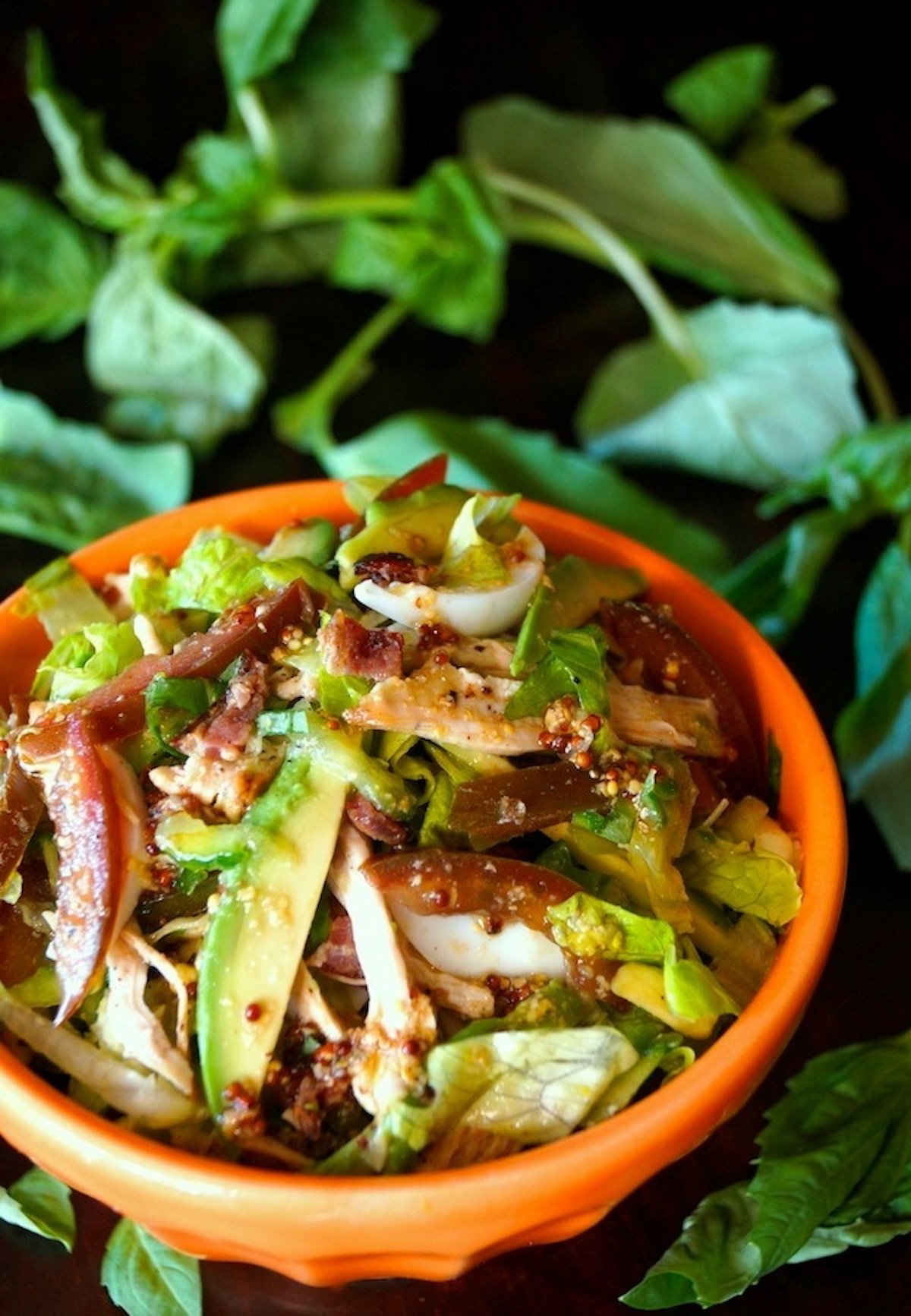 Lentil Salad
The mild and elegant flavors in this lentil salad play well with the bigger gazpacho zing, while bringing a lot of protein to round out the meal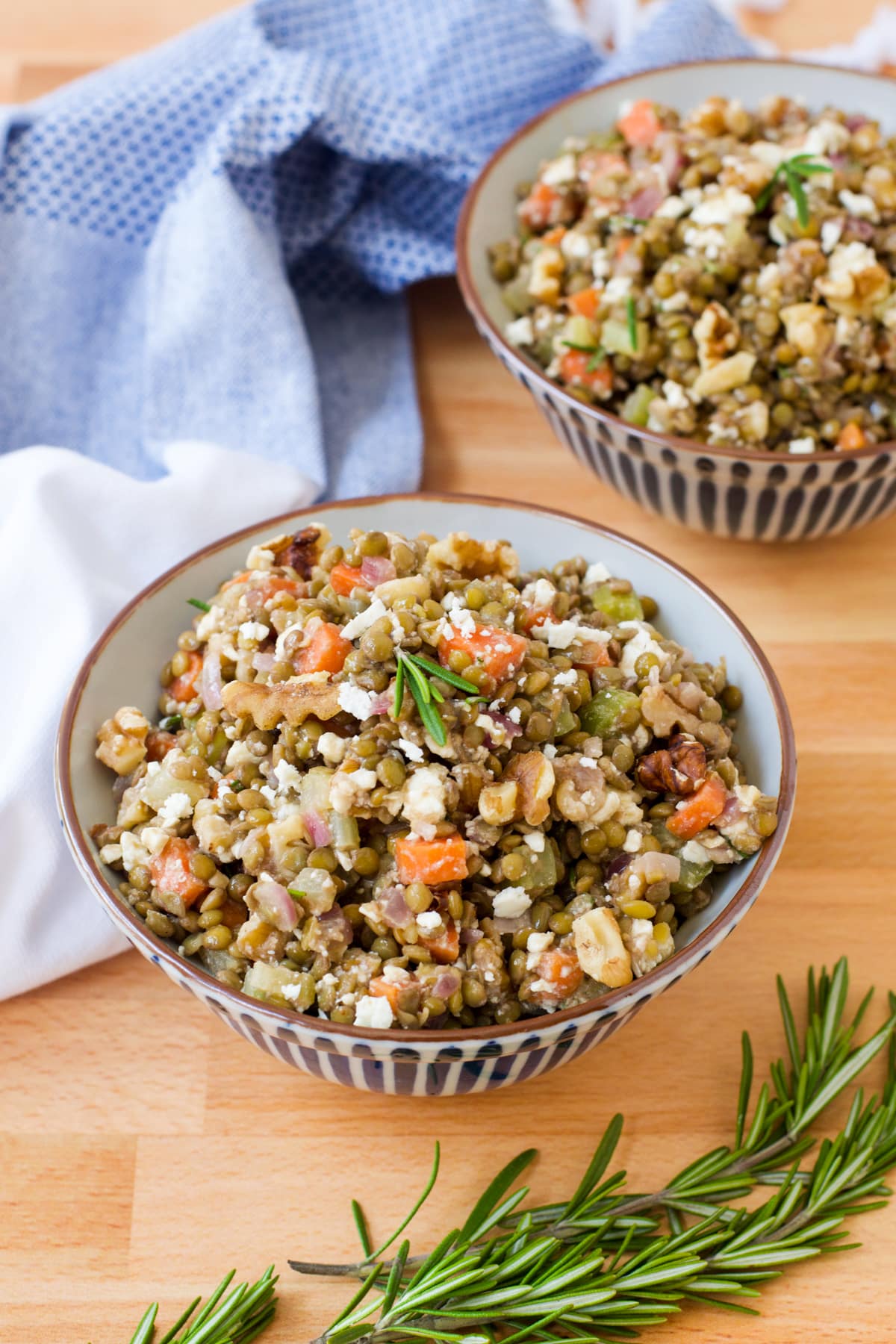 Above photo credit and recipe from: The Cookful
Parmesan Asparagus Salad
Made with a handful of easy-to-find ingredients, this salad overflows with flavor. Quick to assemble, it's beautiful and delicious.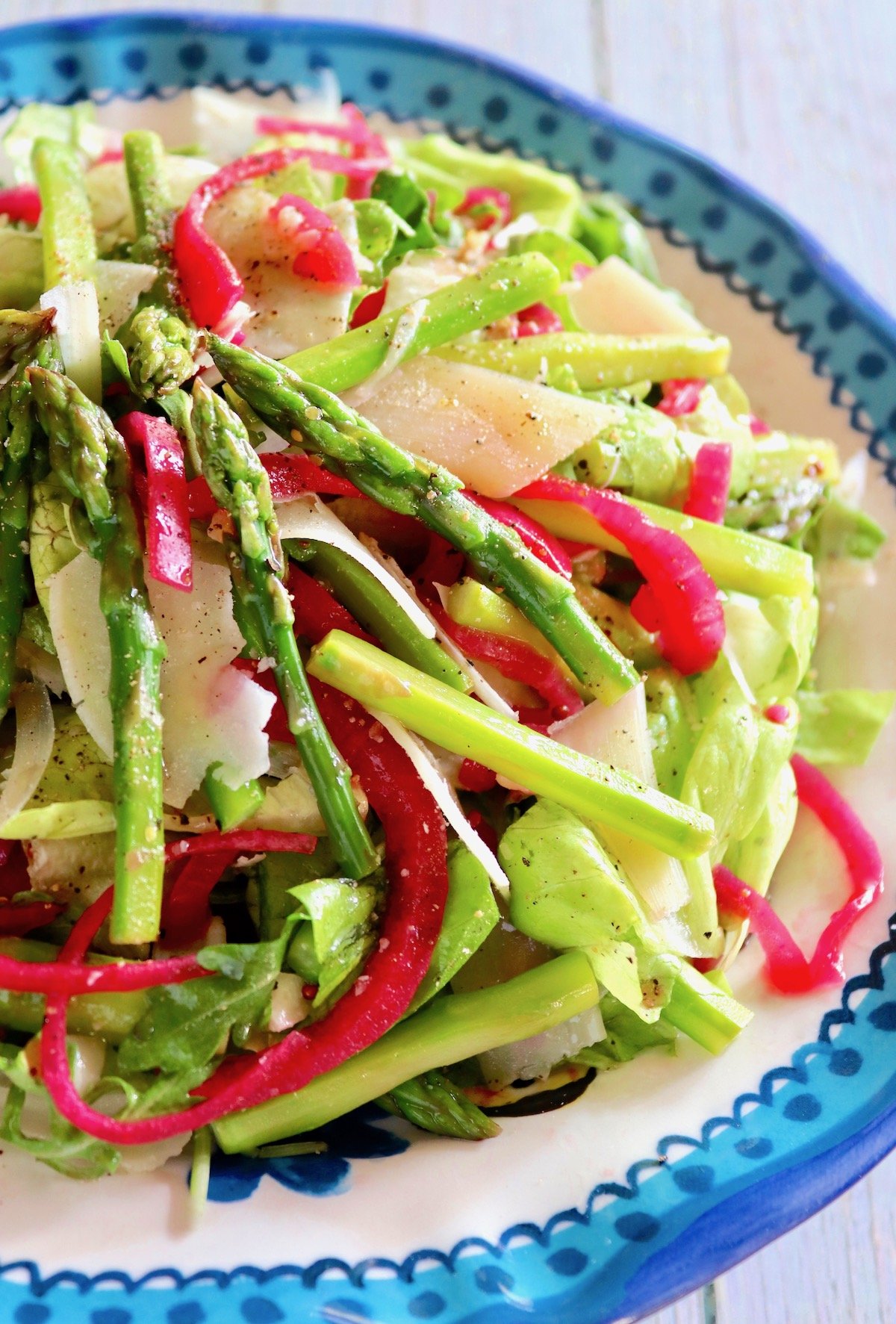 Fioretto Cauliflower Salad with Lemon
This cauliflower salad is light and refreshing. It can be a side or a gorgeous vegan entrée.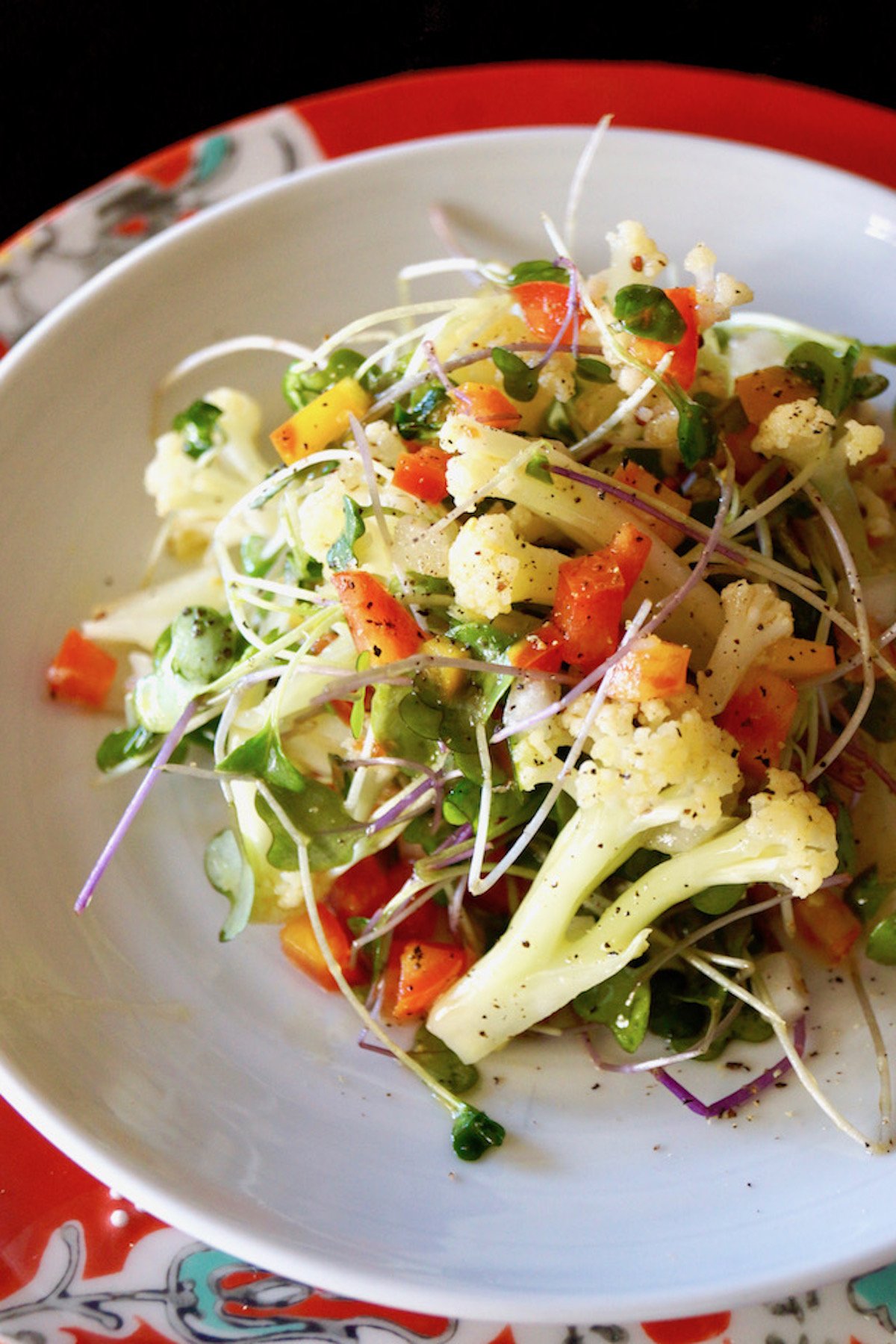 Chopped Mexican Salad with Pepitas
A scrumptious hearty main course salad, that is a festival of fresh Mexican flavors!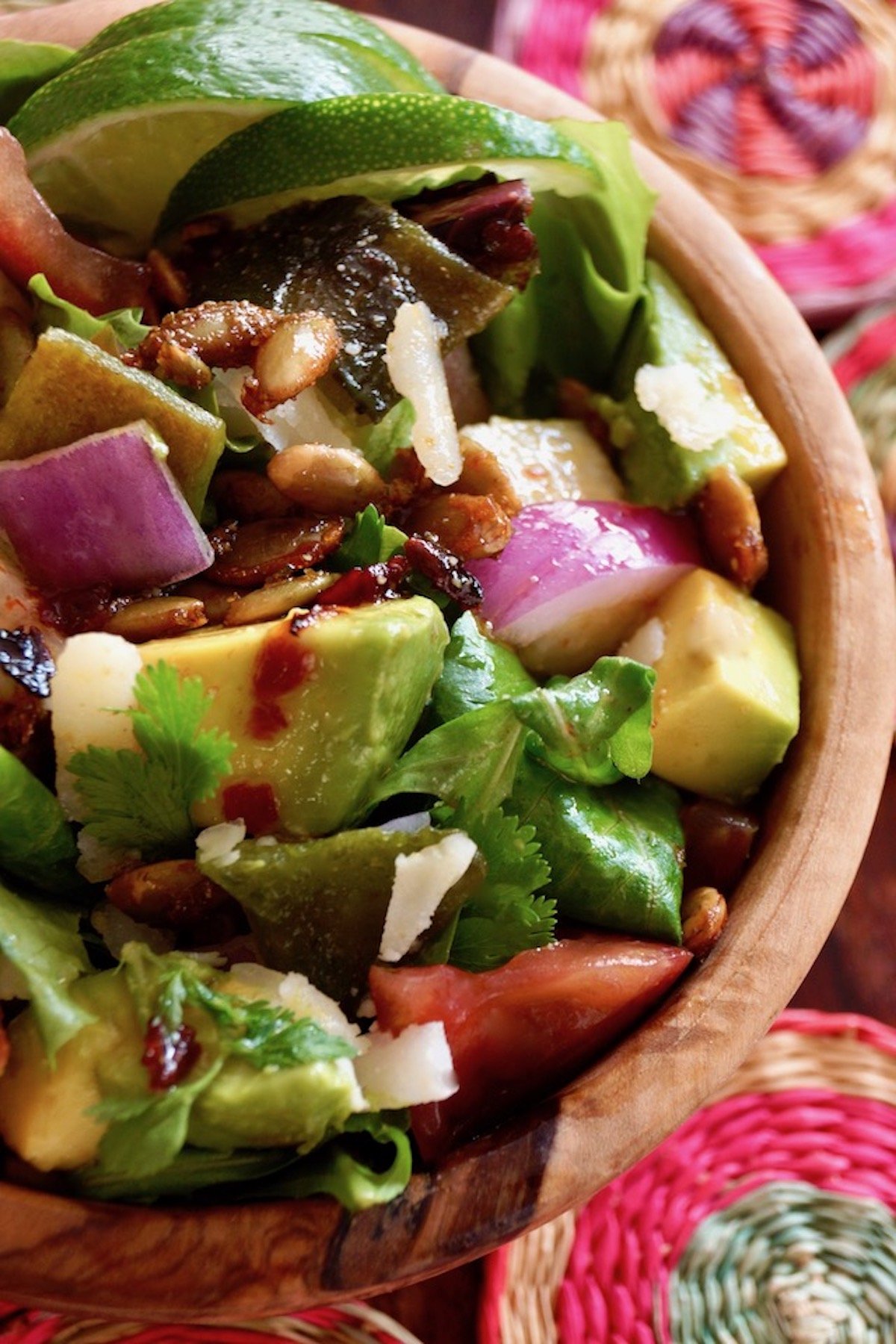 Dragon Tongue Bean Salad
Colorful, beautiful and so tasty, this salad is drizzled with a spicy honey-mustard dressing and is the perfect summer side dish for barbecues or a vegan main course. (Green beans work just as well for this salad!)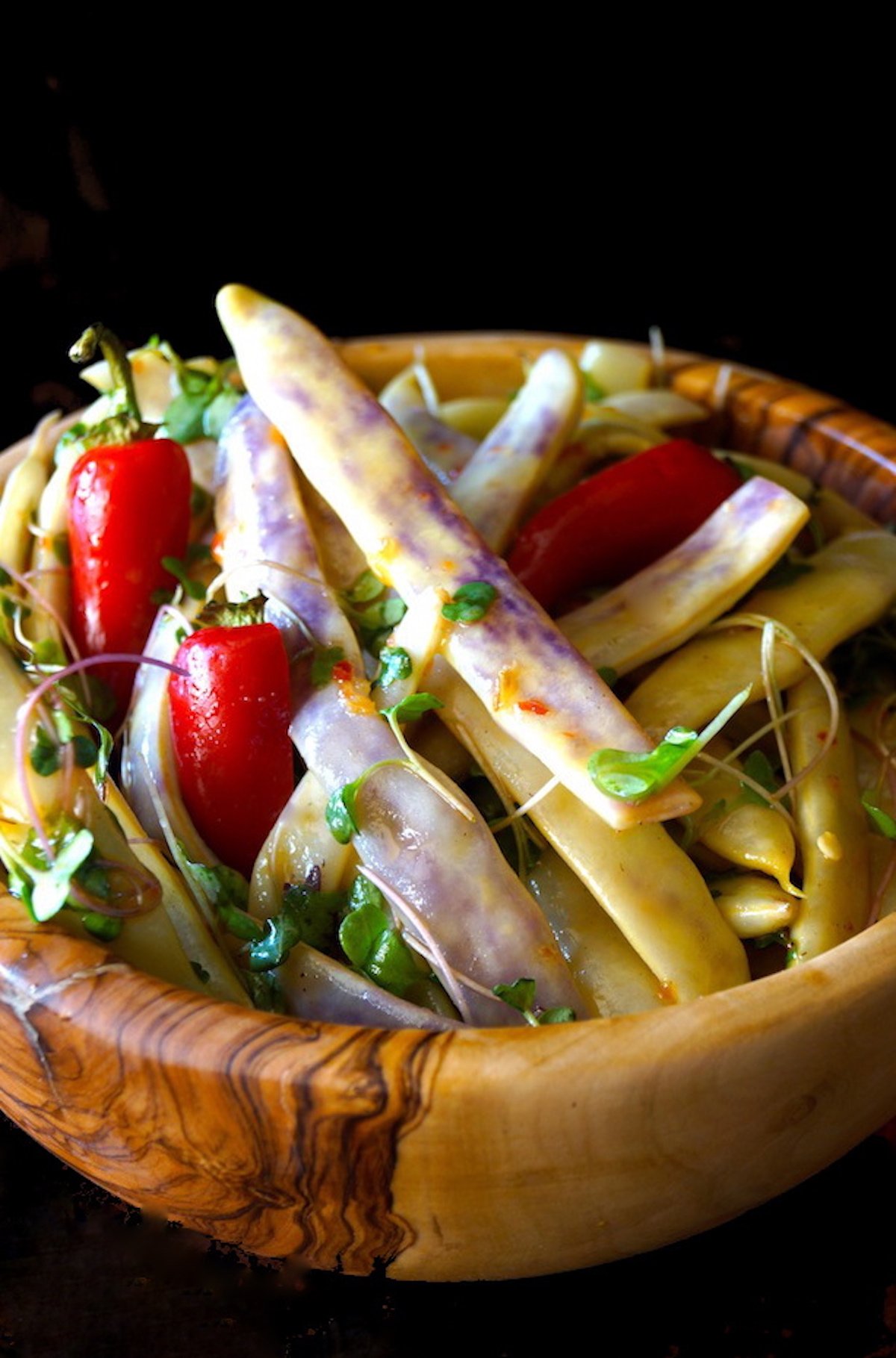 Mediterranean Eggplant Salad
Lovely with a chilled soup, this salad combines grilled eggplant with mint, parsley, green onion, tomato, bell pepper, and a light lemon dressing.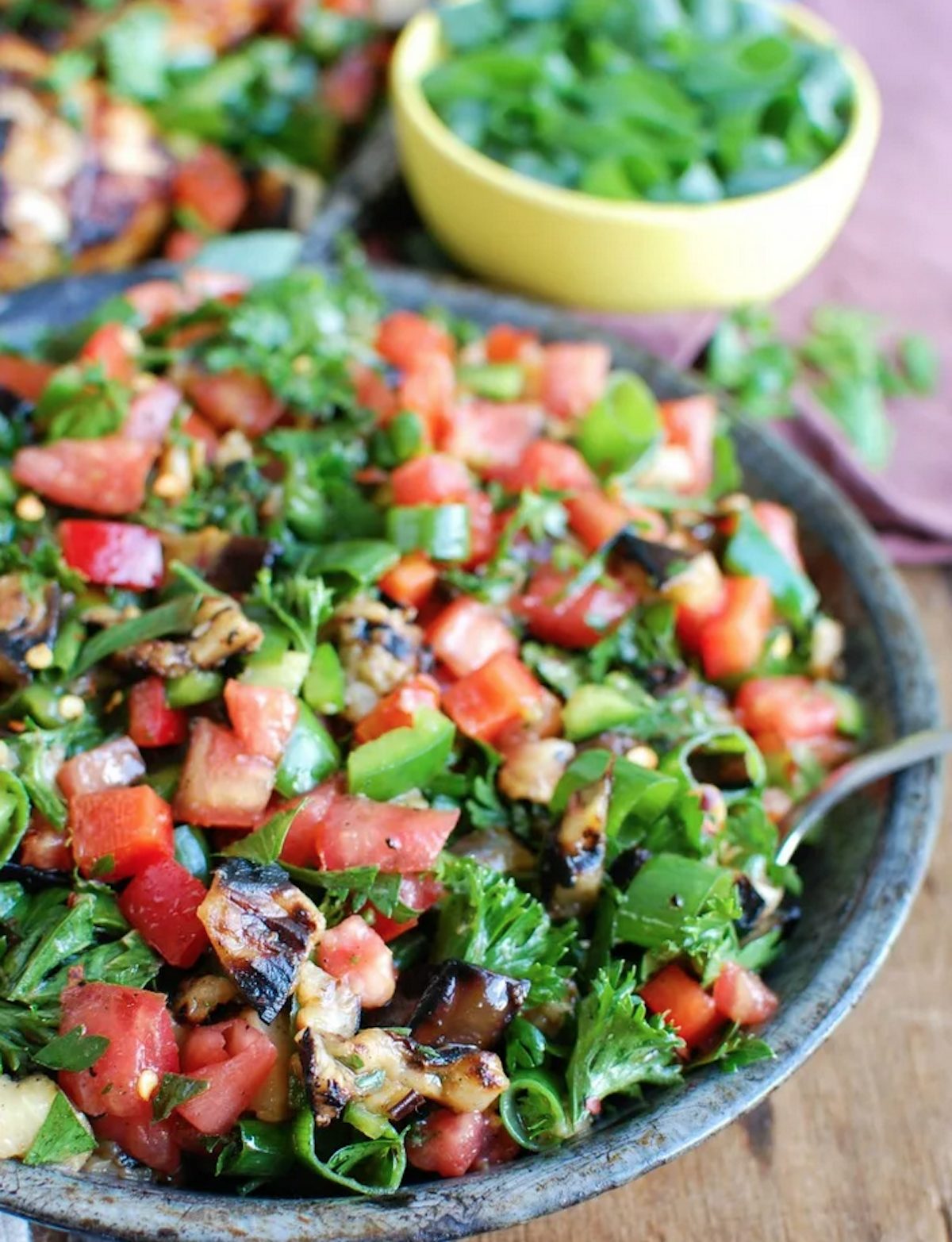 Above photo credit and recipe from: A Cedar Spoon
Vegetable Dishes to Serve with Gazpacho
Lemon Grilled Asparagus
With just a few ingredients and big delicious flavors, this asparagus is easy to prepare and lovely for outdoor spring and summer meals.
Grilled Green Onion
These green onions only take a couple of minutes to cook, and they'll brighten any table.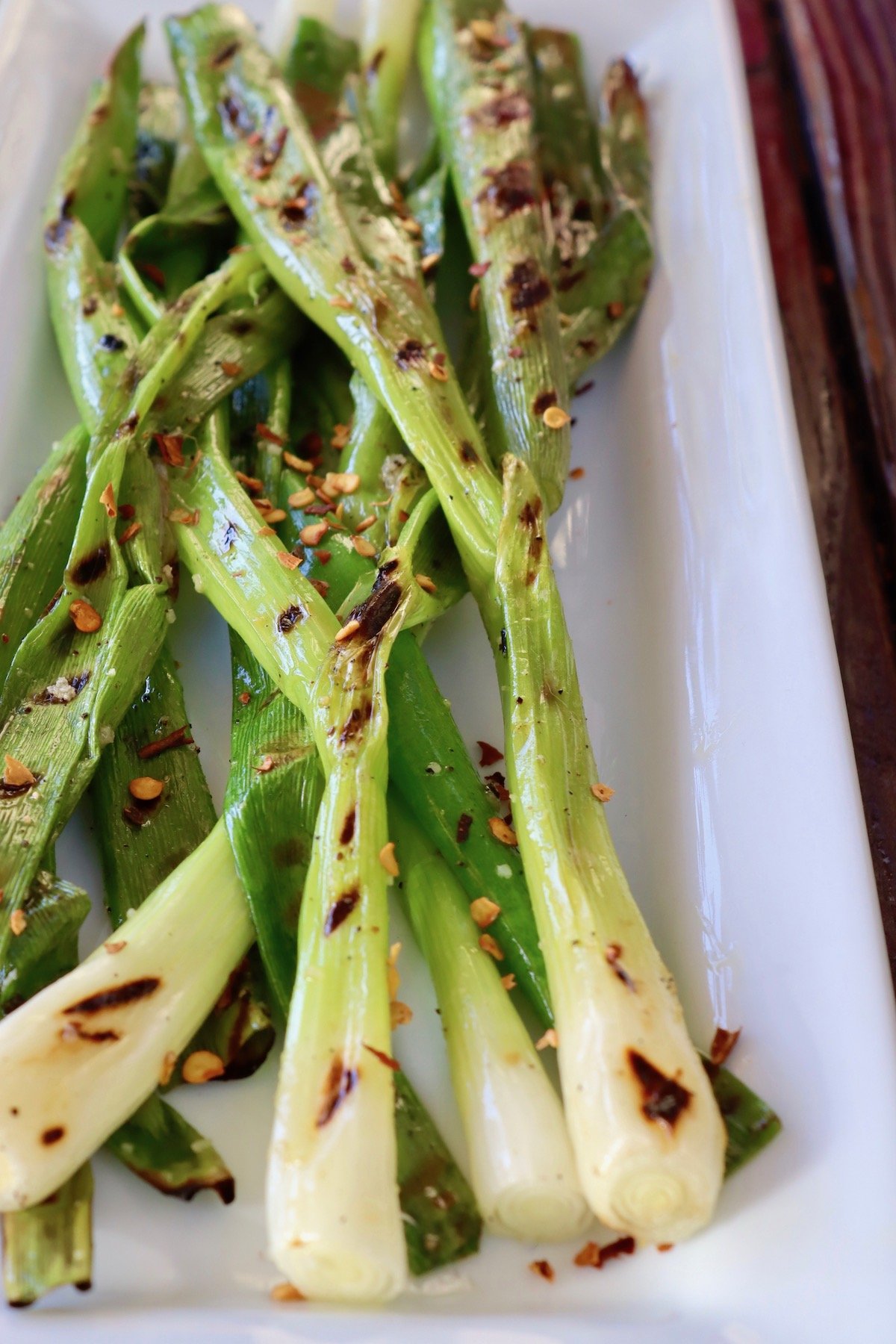 Lemon-Dill White Asparagus
A light and delicious way to indulge in a unique vegetable. It would be beautiful to add to a spring or summer spread for brunch, lunch or dinner.
Sandwiches to Serve with Gazpacho
Bell Pepper Sandwich
This breadless sandwich is essentially a ham and cheese panini with peppers in lieu of bread, making it both unique and gluten-free. And it's huge crowd pleaser.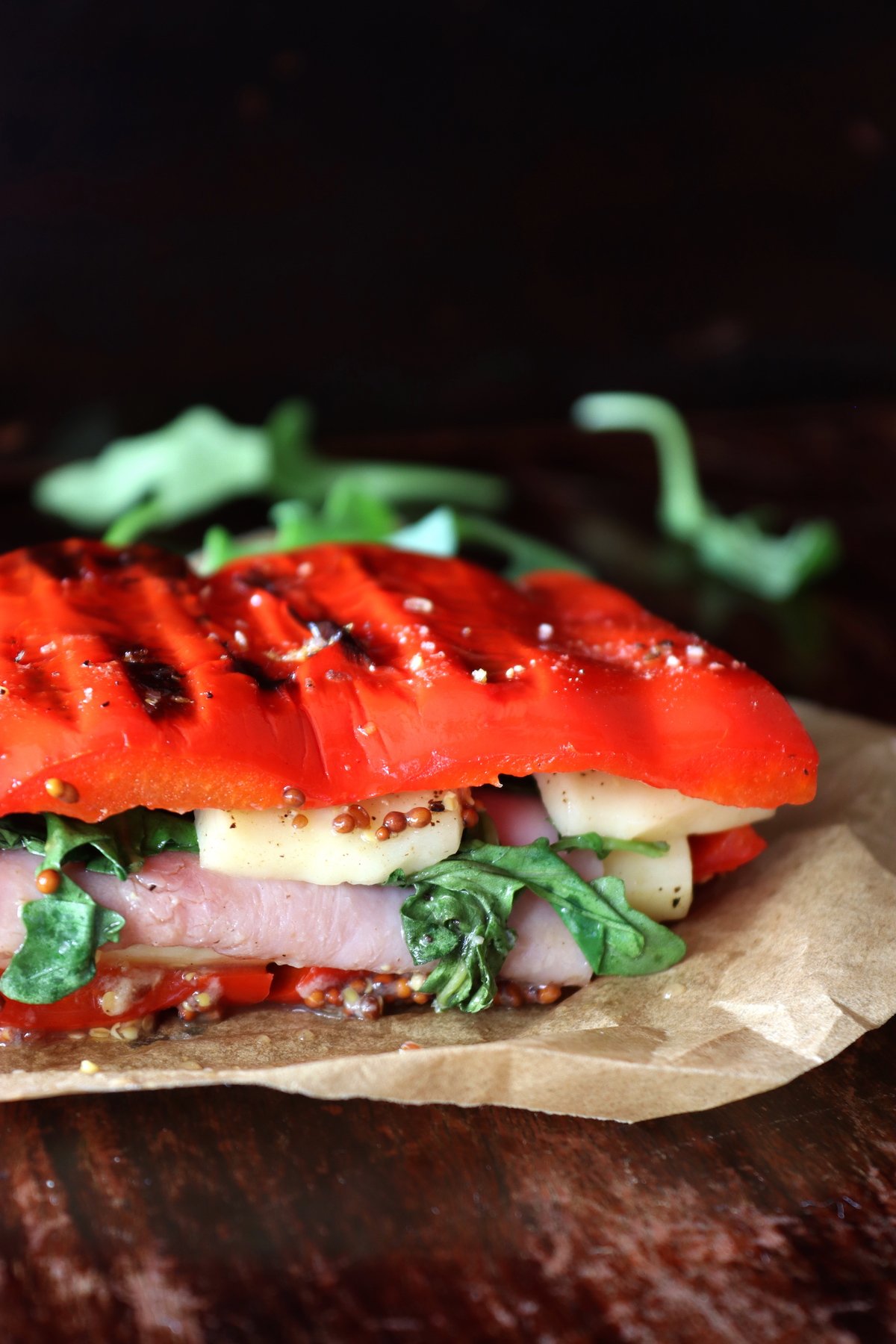 Caprese Grilled Cheese
A decadent but simple sandwich like this Caprese Grilled Cheese, served next to cool and fresh Gazpacho, is a superb lunch duo!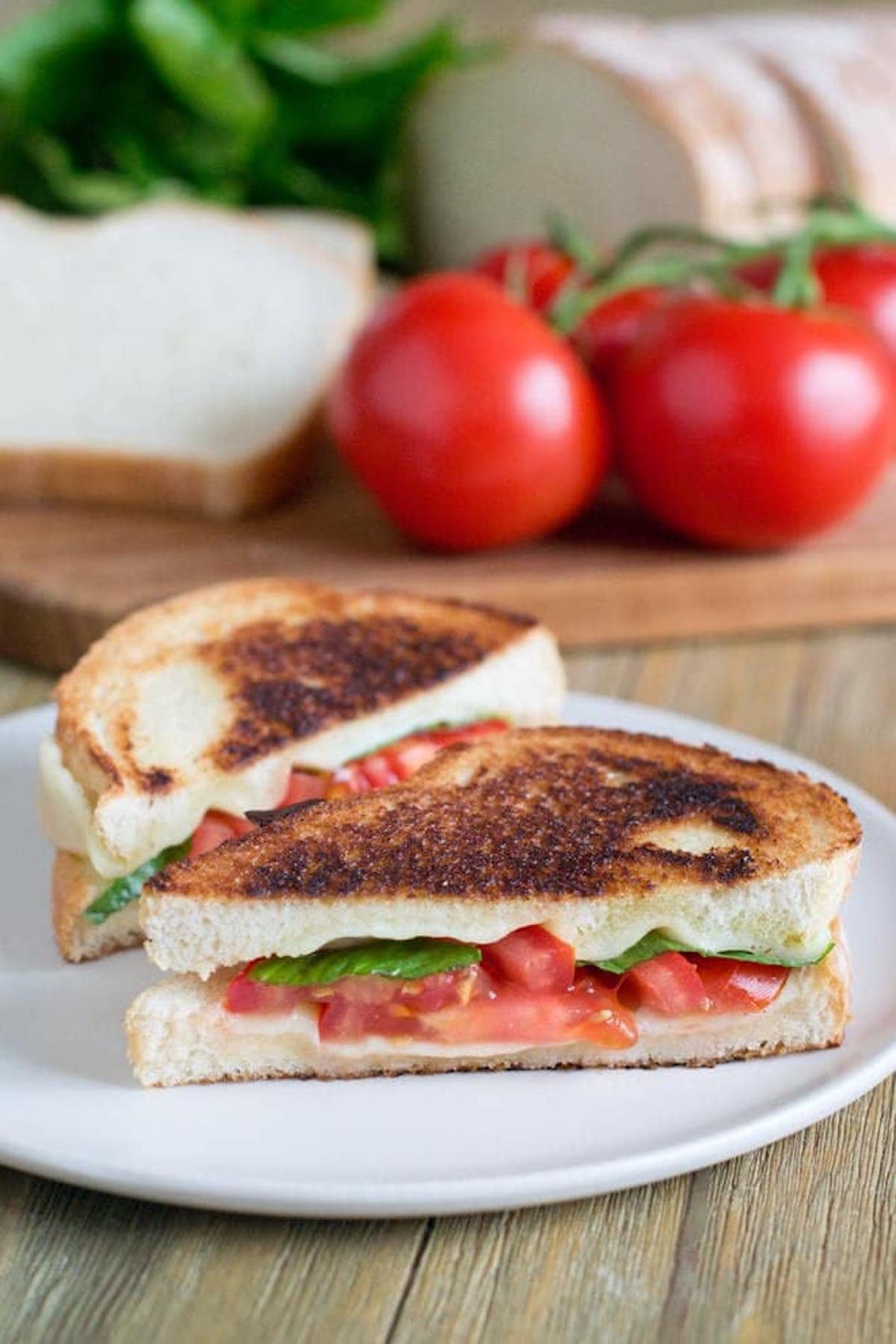 Above photo credit and recipe from: Cook The Story
Cucumber Dill Canapés
These tiny, pretty sandwich bites are light, delicious and packed with flavor. And they always draw a crowd!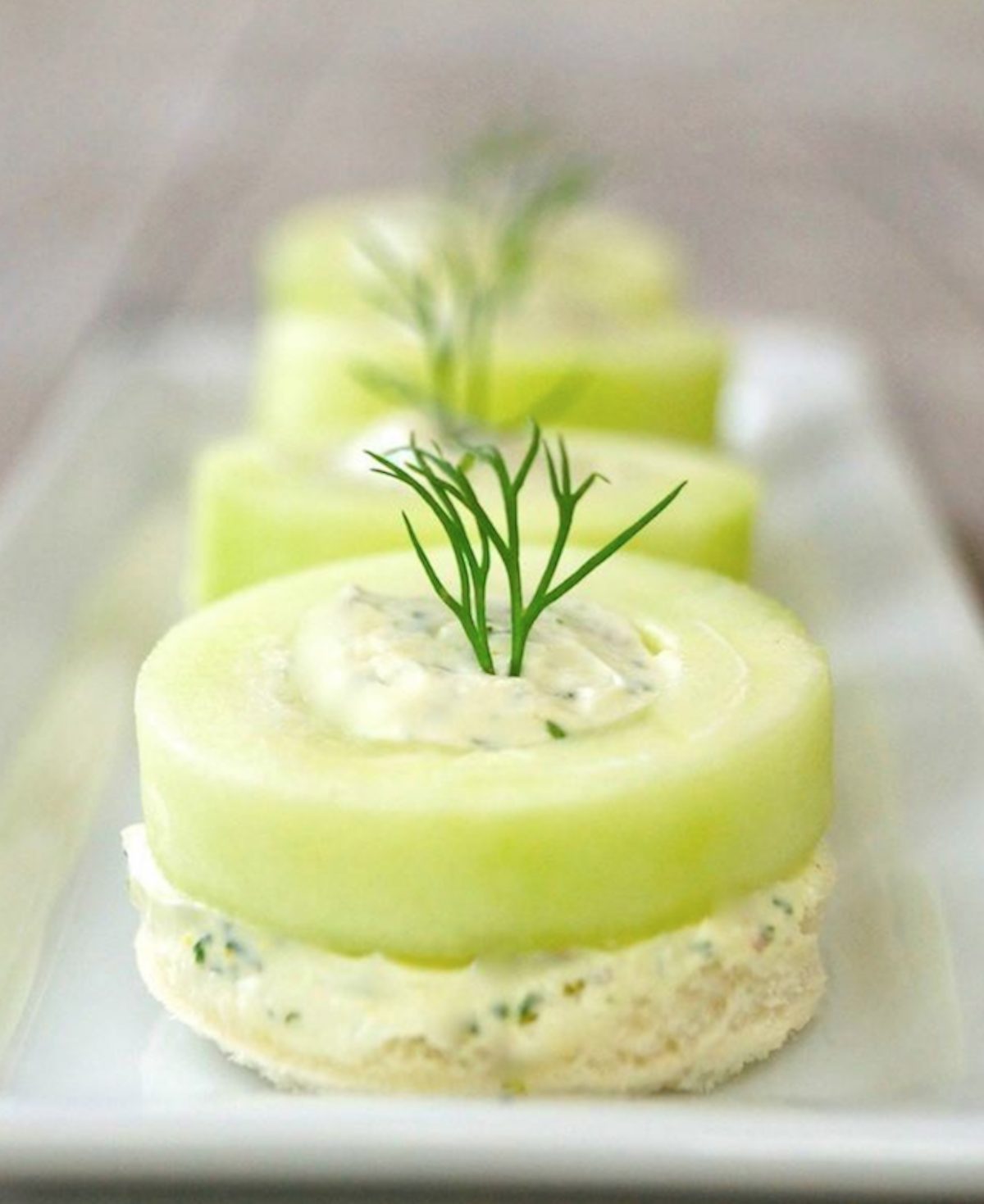 Next time you're wondering what to serve with gazpacho -- or any cold soup -- swing by and and try one of these delicious options.
Enjoy!