Potato Side Dishes for Pork Tenderloin are always great to have in your back pocket. From creamy and mashed, to layered in a casserole, there are so many delicious options to choose from.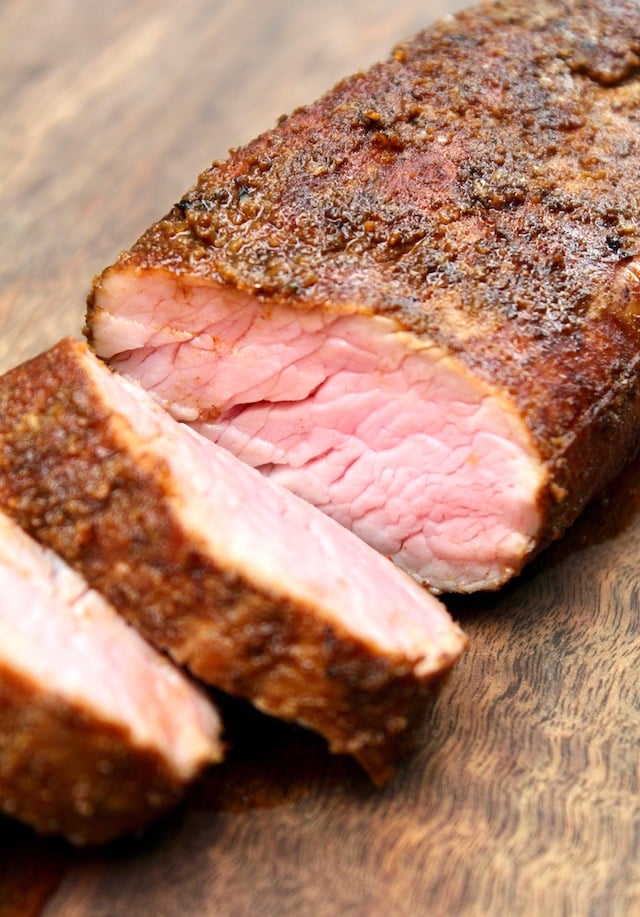 Above: One of my favorite pork recipes -- Sous Vide Pork Tenderloin with Coffee Rub
Pork tenderloin is a delicious cut of juicy pork that cooks quickly. It's easy to cook for a busy weeknight or any special occasion.
Another great thing about this cut is that there are so many different ways to prepare it. Pork tenderloin recipes can be roasted, sautéed, stewed, cooked sous vide or grilled.
Side dishes for pork tenderloin can vary greatly -- from a green salad, brussels sprouts and green beans, to apple sauce, fruit-filled rice and butternut squash.
While the possibilities are practically endless, we're going to focus on potato sides because they are especially amazing with pork.
I make pork tenderloin as a main course a few times a month, and I always serve it with potatoes or sweet potatoes.
Below are 15 of the best side dishes with potatoes as the star. Some are simple recipes and some are more involved -- and all are scrumptious.
The Best Potato Sides for Pork Tenderloin
1. Gruyère-Spinach Potatoes Au Gratin
This is a classic side dish for pork and meat, and is always a great choice. The flavors are deep, the textures are smooth, and the overall takeaway is one of over-the-top, comforting deliciousness. It never disappoints!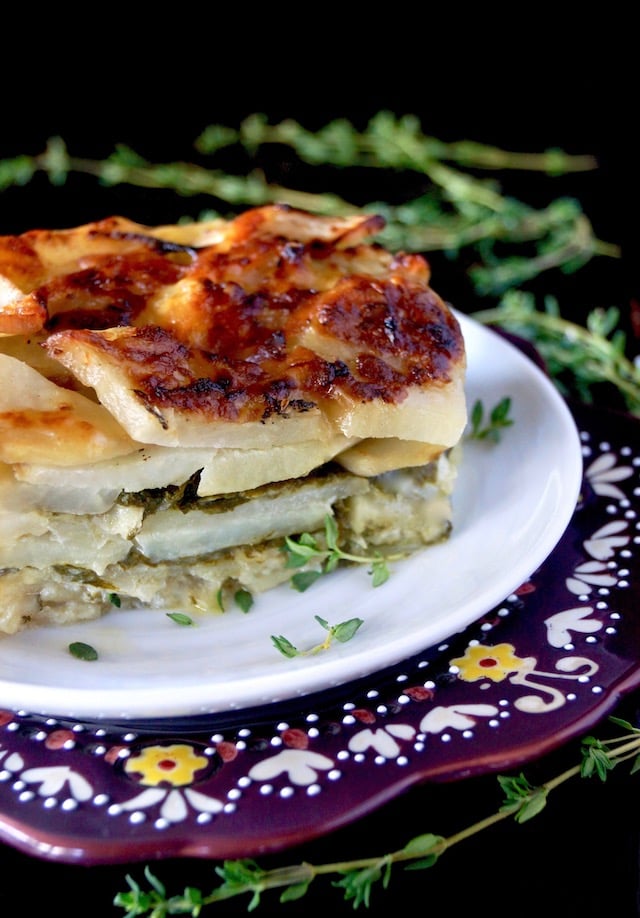 2. Crispy Fingerling Potatoes with Onion
This tasty easy recipe is fairly quick to get on the table, and it's the perfect combination of crispy on the outside and soft on the inside.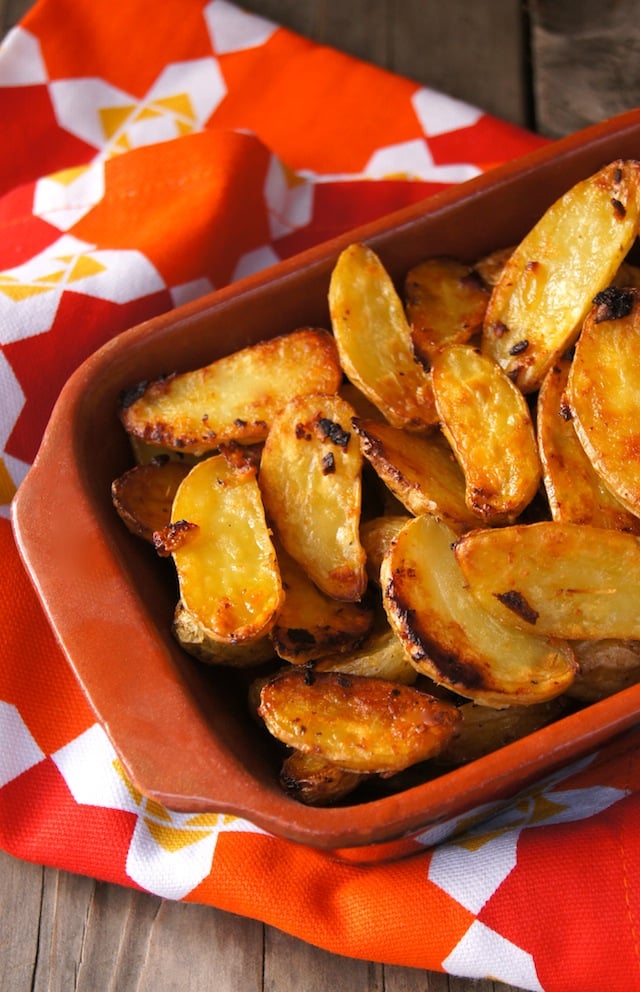 3. Rosemary Confit Potatoes
The melt-in-your-mouth quality of these potatoes comes from olive oil, and it's unmatched by any other potato I've tried, making it one of my favorite side dishes. This might be a longer cook time than other potato recipes, but it's worth every minute.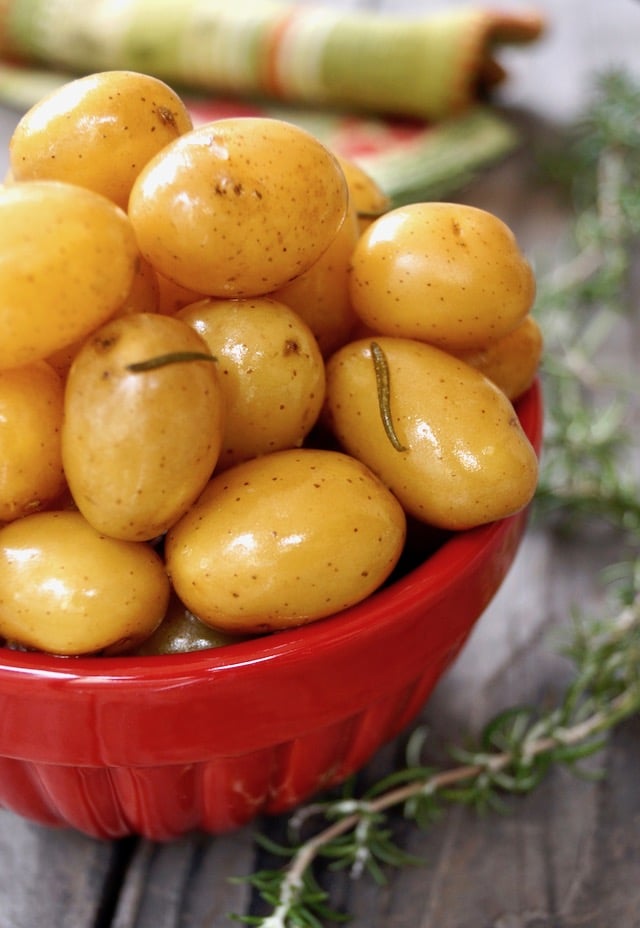 4. Ancho Chile Potatoes
Roasted to perfection and full of smoky and earthy flavors, this great side dish is reminiscent of Spanish Patatas Bravas.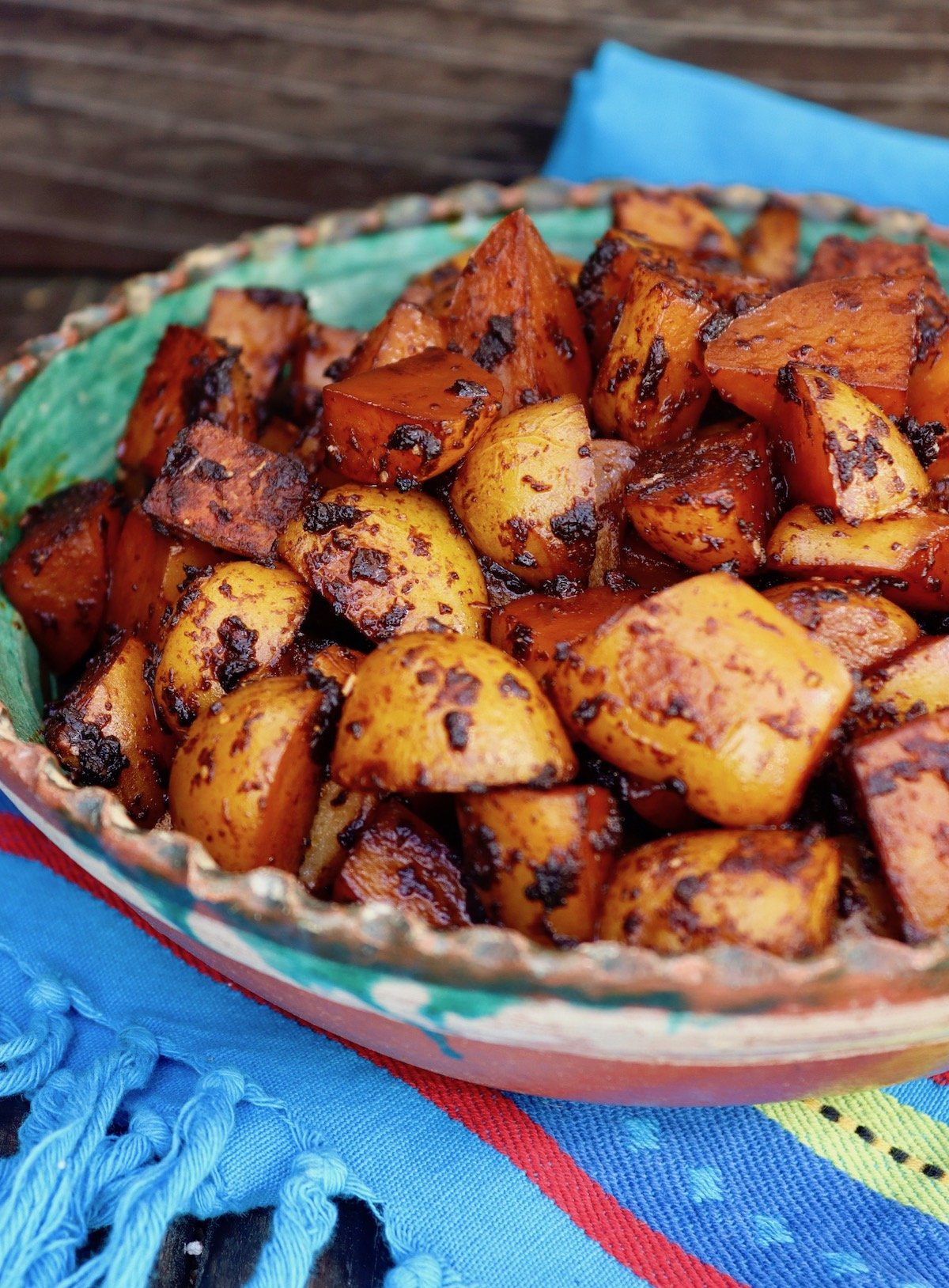 5. Pommes Anna
Also called Anna Potatoes, these potatoes are lightly coated with melted butter, and are so aromatic and delicious! It's one of the prettiest potato sides to add to your dinner table.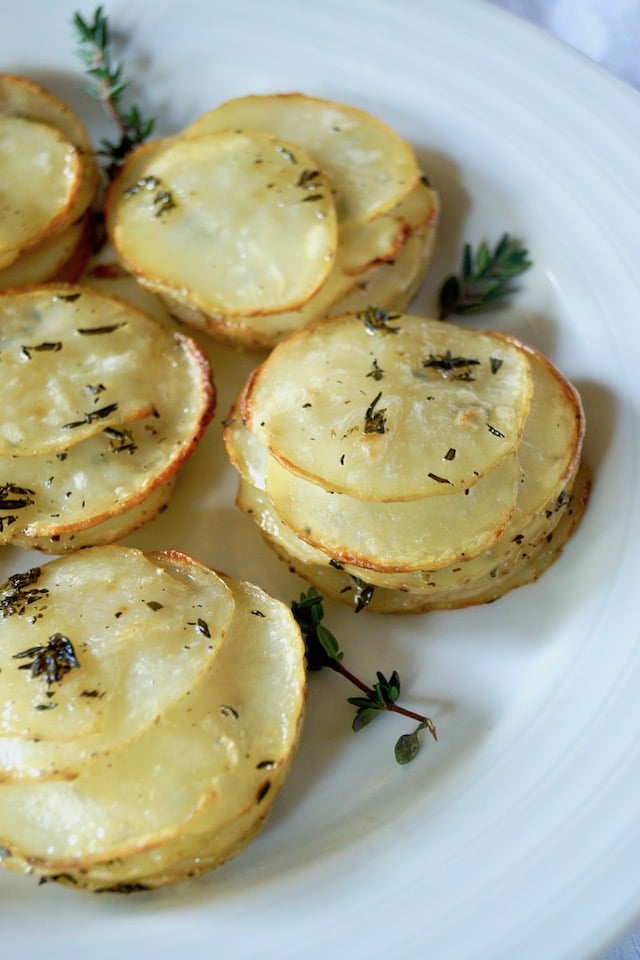 6. Herb Garlic Smashed Potatoes
This dish is fun and on the easy side to prepare. It's rich and creamy and full of fresh, aromatic herbs. This is a particularly good side dish when you're craving comfort foods. (Which is usually the case when potatoes are involved. 😉 )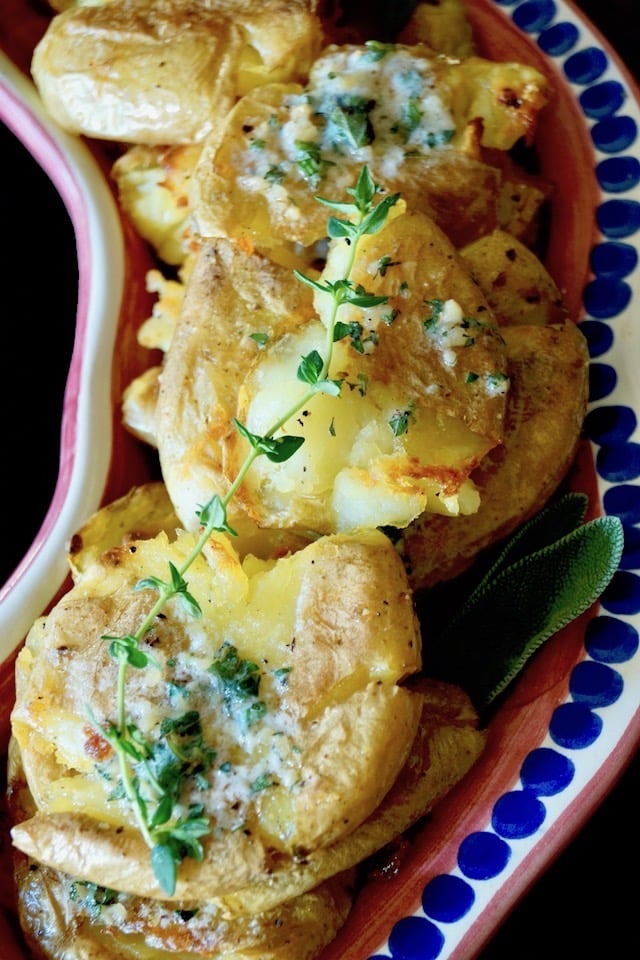 7. Rustic Garlic Confit Mashed Potatoes
The only thing better than potatoes confit, is Rustic Garlic Confit Mashed Potatoes! This is the perfect side dish for a saucy recipe.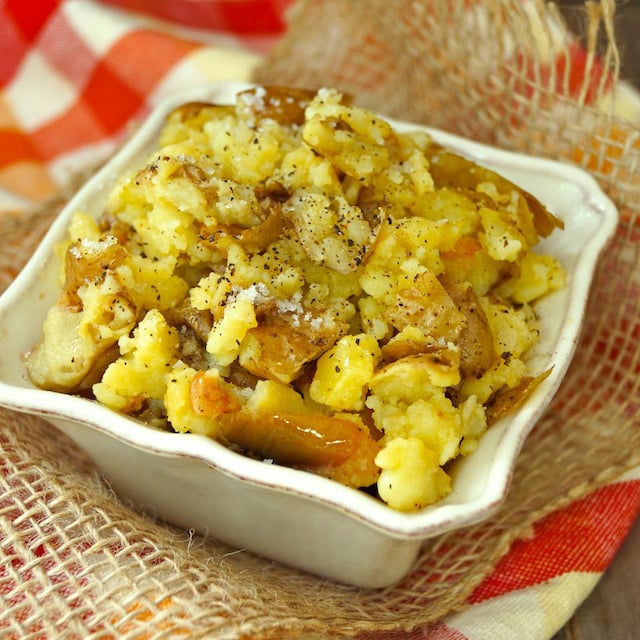 8. Smashed Potato Casserole recipe
This smoky side dish is full of Spanish flavors. It's unique, deliciously rich and very comforting.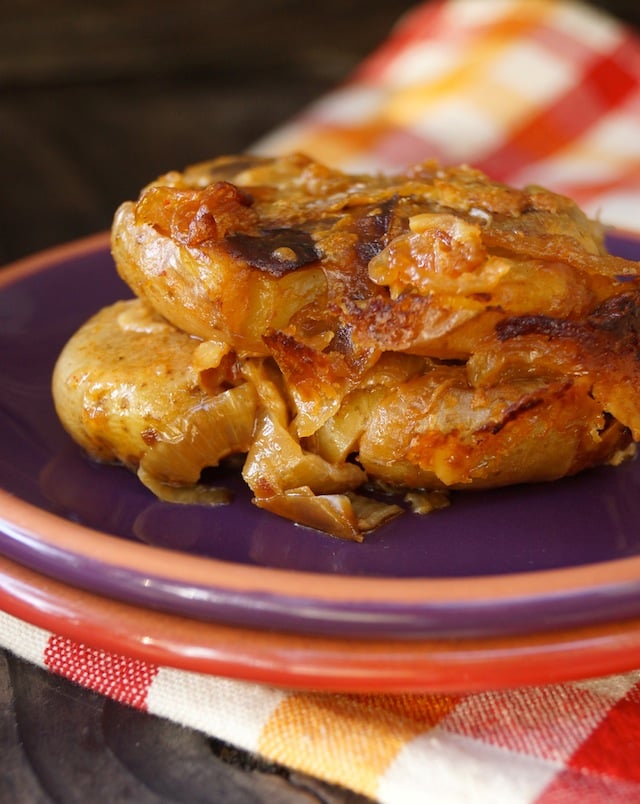 9. Oven French Fries
Yes, French fries! I mean, are they ever not a good choice? The combination of pork tenderloin and fries makes for a delicious meal, and this recipe is low fat to boot.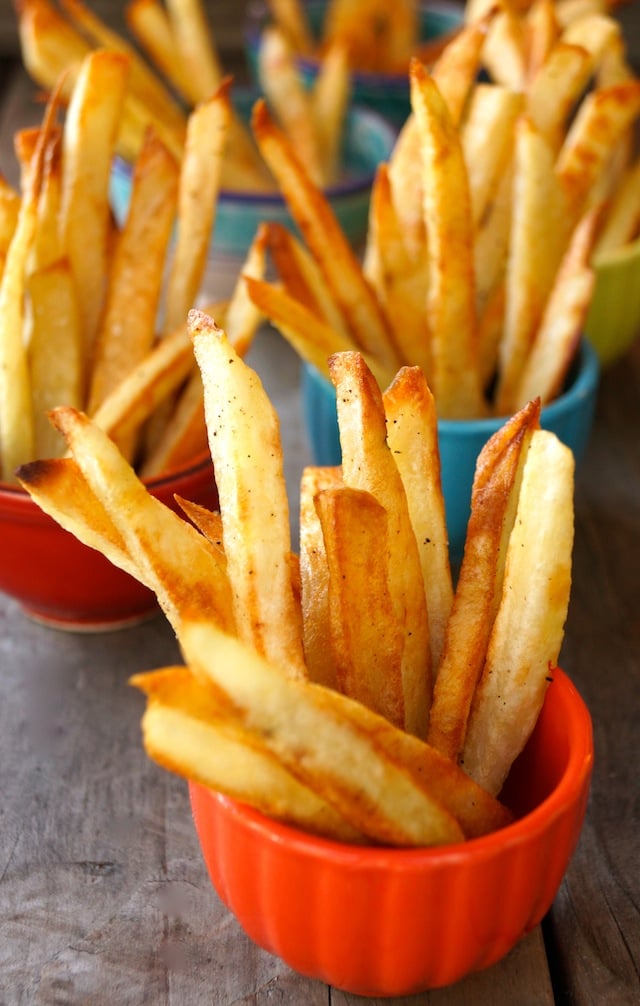 10. Potato Pavé with Rosemary
Made unique with the addition of sweet apples, this is an incredibly delicious potato recipe that will totally wow your guests. It's rich, creamy and crispy — all at once.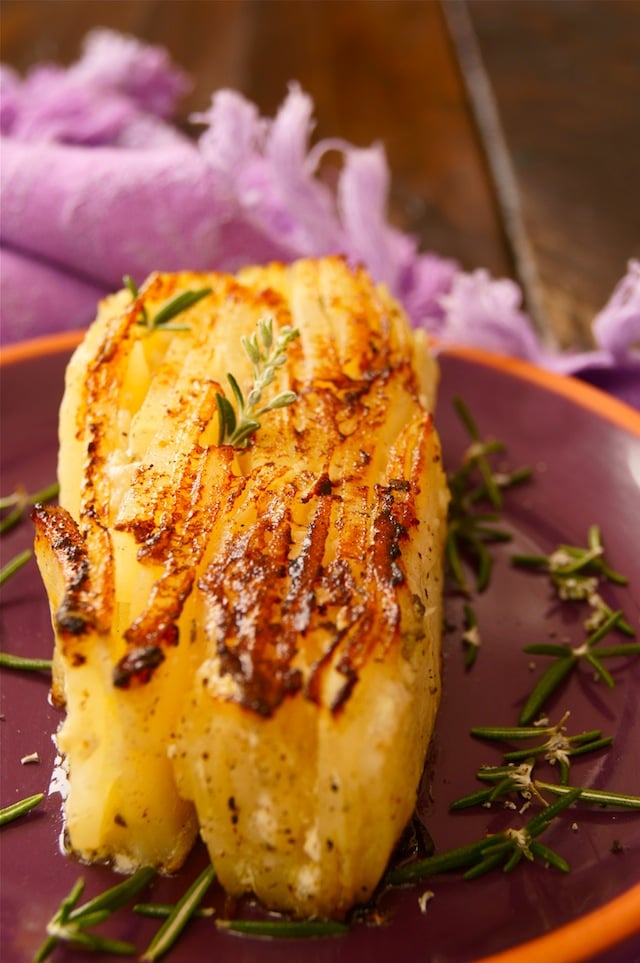 11. Smoky Chipotle Parmesan French Fries
More fries -- because why not? These fries are subtly spicy, wonderfully smoky, and crisped to perfection with Parmesan cheese. They will make your taste buds swoon!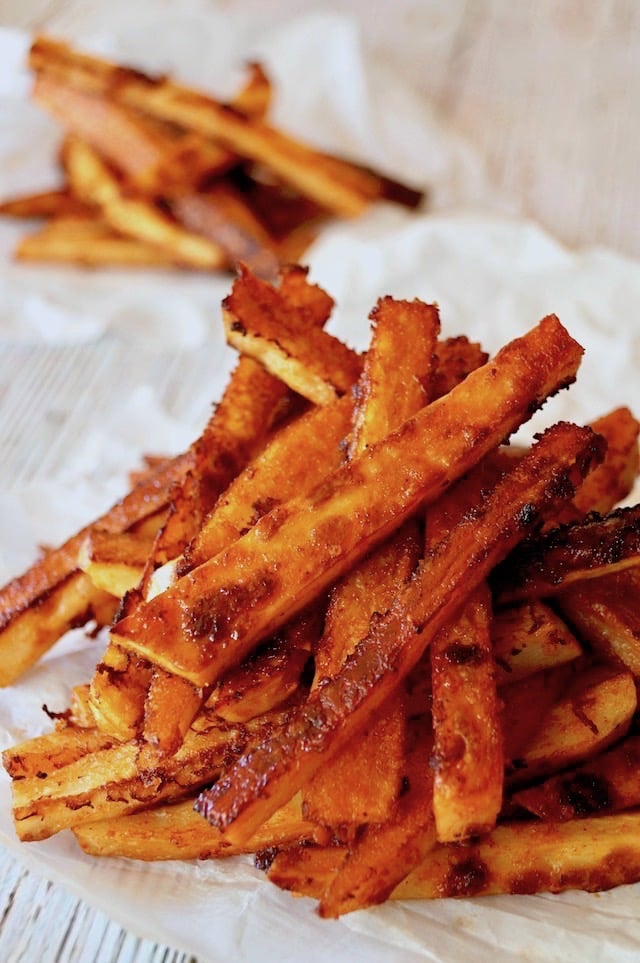 12. Crispy Potato Pancakes with Cheese
Always a crowd pleaser, these crispy pancakes are packed with the spicy, rich flavors of pepper jack and jalapeños.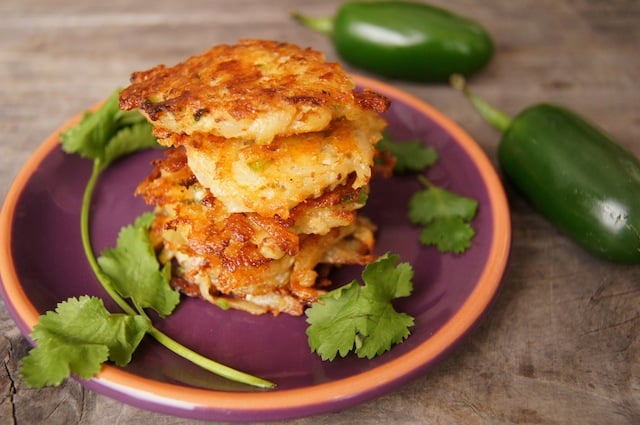 13. Rosemary Prosciutto Cheesy Potatoes
This is a gluten-free recipe for Funeral Potatoes -- a take on the classic dish, enhanced with punches of new flavors.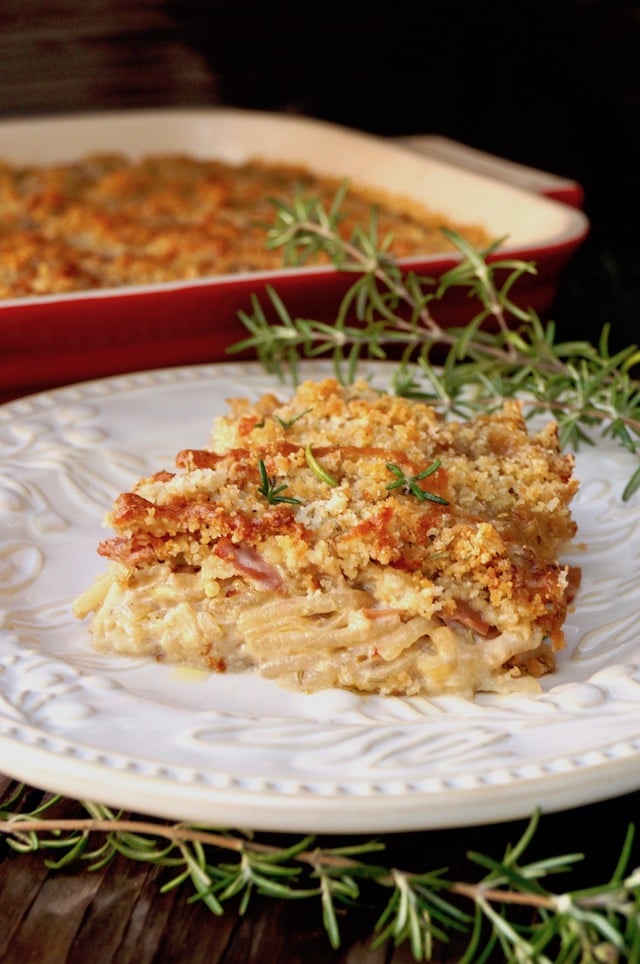 14. Baked Sweet Potato Slices with Rosemary
In this easy-to-make recipe, the natural sweetness of the potatoes is brought out with a touch of honey. It's a pretty, vegan side dish that pairs with just about everything, during any season.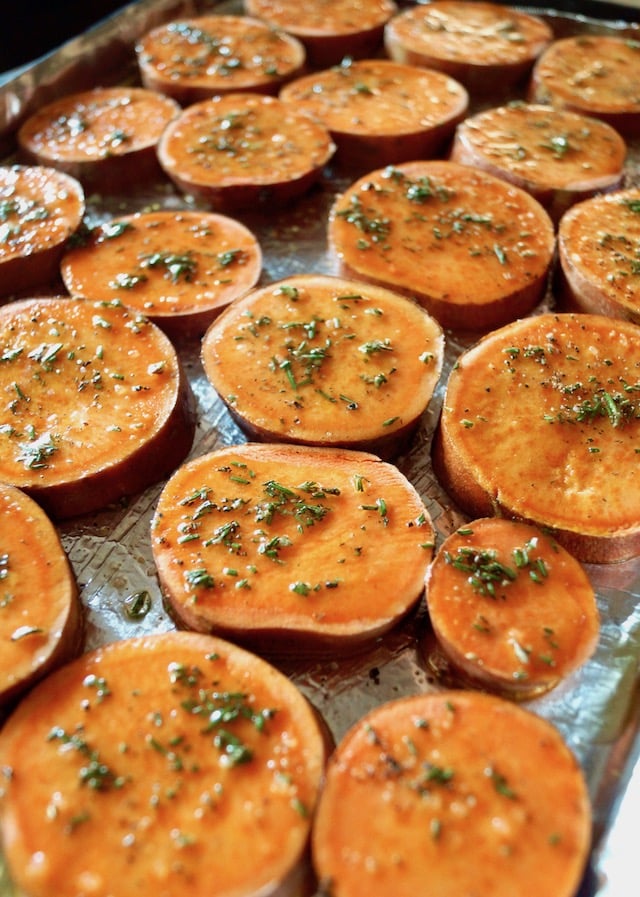 15. Baked Basil Sweet Potatoes with Bacon
A super fun sweet potato dish that's always a hit. They can actually stand alone, but are also a perfect accompaniment to pork and chicken.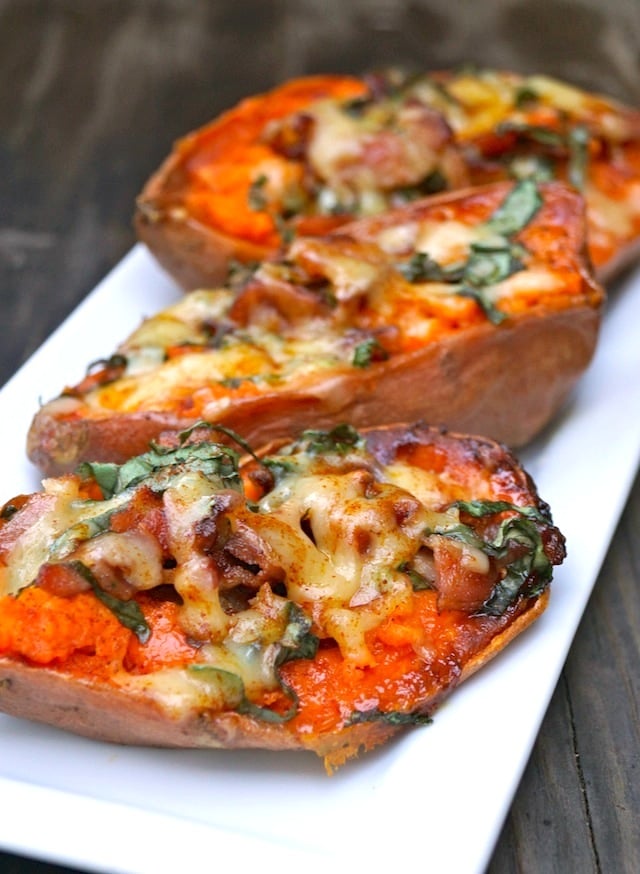 Potato Side Dishes for Pork Tenderloin would of course also be delicious with pork chops and pork loin roast.
I think these lovely side dishes all pair really well with pork, and the whole family will love them.
And you'll find even more potato deliciousness here.
Enjoy!