Though I'd love for you to take your time, if  you want to jump to the bottom of the post for the recipe and to enter the giveaway, I won't be offended.
~ ~ ~
Peppers, peppers, peppers!  From mild to wild, get ready for a whole lot of them.  From this crazy good chowder to a fiery pesto and a spicy, hearty egg breakfast, they'll be starring in my next few recipes.  And I'm giving away a fantastic, hot off the press cookbook — The Great Pepper Cookbook: The Ultimate Guide to Choosing and Cooking with Peppers, from Melissa's Produce!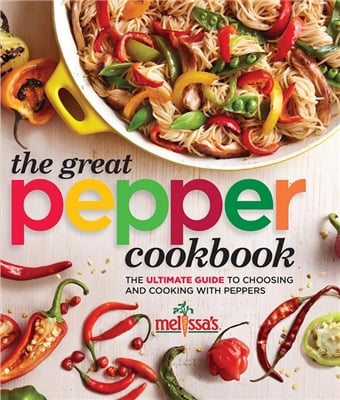 Last week I went to a super fun book launch party at Melissa's for this awesome new book, and I left totally pepper inspired.
{ 19 comments }